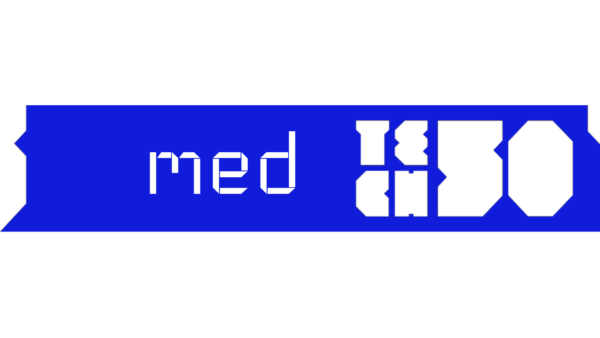 It's time to help decide BusinessCloud's inaugural MedTech 50 ranking.
The new annual ranking celebrates the UK's most innovative startups, scaleups and established firms helping to diagnose and treat existing conditions – mostly in a hospital or clinical setting – and other biotechnology companies.
It is running alongside the inaugural HealthTech 50, which is focused on businesses creating technology for personal and preventative healthcare, as well as GP practice management and messaging platforms. You can access the HealthTech 50 voting page here.
We have shortlisted around 110 firms for potential inclusion. The final MedTech 50 ranking will be determined by a combination of reader votes and selections from an expert judging panel (available here).
You can cast your vote until 23:59 on Sunday June 27th. Browse the shortlist below and vote for the company you believe to be the most innovative.
The final MedTech 50 ranking will be published online on Monday 19th July. Subscribe to our daily email tech innovation newsletter via the dropdown below when you vote to be among the first to see the results.
Your vote
Voting has now closed
MedTech 50 shortlist
| Company | HQ | Region | Description |
| --- | --- | --- | --- |
| 3D LifePrints | Liverpool | North West | Makes silicon body parts for the medical profession |
| Achilles Therapeutics | Stevenage | East of England | Develops personalised cancer immunotherapies |
| Acurable | Hackney | London | Wearable medical devices to monitor ongoing conditions |
| Adaptix Imaging | Oxford | South East | 3D X-ray imaging technology |
| Adapttech | Birmingham | Midlands | Prosthetics technology including 3D scanning, wearable device and app |
| Allergy Therapeutics | Worthing | South East | Immunology business targeting allergies |
| Amprologix | Plymouth | South West | Developing novel antibiotics derived from naturally occurring antimicrobial peptides |
| Andiamo | Hackney | London | 3D-printed devices and AI to support children with cerebral palsy |
| Antiverse | Cardiff | Wales | Using AI for faster antibody drug discovery |
| Aptamer Group | York | Yorks & Humber | Aptamers are a scalable and faster alternative to antibodies |
| Arete Medical Technologies | Cambridge | East of England | Hardware and software for management of chronic diseases |
| Arthronica | Kensington and Chelsea | London | AI for patient monitoring and rehabilitation |
| Artios Pharma | Cambridge | East of England | Cancer-fighting DNA tech |
| Autolus Therapeutics | Hammersmith and Fulham | London | T cell programming tech for treatment of cancer |
| axial3D | Belfast | Northern Ireland | Gives clinicians access to patient-specific 3D-printed models |
| Babylon Health | Kensington and Chelsea | London | AI-powered platform allowing doctors to diagnose and prescribe medication remotely |
| Benevolent AI | Camden | London | Speeds up medical discovery by analysing large scientific research data sets |
| Bicycle Therapeutics | Cambridge | East of England | Clinical-stage cancer-fighting biotech |
| Biofidelity | Cambridge | East of England | Identifying low-frequency genetic mutations |
| BIOS | Cambridge | East of England | Creating open standard hardware and software interface between human nervous system and AI |
| Blackford Analysis | Edinburgh | Scotland | Radiology AI imaging platform |
| Bold Health | Camden | London | Creates digital therapeutic tools for digestive health |
| Calcivis | Edinburgh | Scotland | Preventive dentistry solution |
| Cambridge Cancer Genomics | Cambridge | East of England | Precision oncology solutions to transform cancer treatment |
| Causaly | Islington | London | Platform for navigating biomedical research |
| Charco Neurotech | Cambridge | East of England | Non-invasive vibrating device CUE1 to help manage Parkinson's symptoms |
| Closed Loop Medicine | Cambridge | East of England | Drug treatment analytics |
| CMR Surgical | Cambridge | East of England | Medical robotics firm |
| Concentric Health | Cardiff | Wales | Digital platform helping patients make shared decisions with surgeons |
| Congenica | Cambridge | East of England | Software for analysis of genomic data |
| Creo Medical | Chepstow | Wales | Listed leader in non-invasive surgery medical devices |
| DJS Antibodies | Upper Heyford | South East | Discovering novel antibody therapeutics |
| Dxcover | Glasgow | Scotland | Formerly ClinSpec Dx, AI blood analysis for detection of diseases including cancer |
| e-Therapeutics | Oxford | South East | Network-driven drug discovery platform |
| Eagle Genomics | Cambridge | East of England | Enterprise platform solutions for microbiomics and genomics |
| EIDO | Keyworth | Midlands | Resources around informed consent for health professionals |
| Electrospinning Company | Didcot | South East | Biomaterials to be implanted into human body |
| Emergex Vaccines | Abingdon | South East | Helps prevent diseases such as Zika, Dengue Fever, Ebola and pandemic flu |
| endoscope-i | Birmingham | Midlands | Smartphone attachment to take pictures of inner ear |
| Evonetix | Cambridge | East of England | Synthetic biology 'to put DNA on a chip' |
| Evox Therapeutics | Oxford | South East | Exosome-based therapeutics for treatment of rare and severe diseases |
| Exscientia | Oxford | South East | Uses AI to discover new drugs |
| FundamentalVR | Camden | London | VR surgical simulation system with haptic feedback |
| Gendius | Alderley Edge | North West | Uses AI to calculate risks relating to diabetes |
| Genomics | Oxford | South East | Genomic database engine to find new drug targets for serious diseases |
| GripAble | Merton | London | Rehabilitation device for hands and arms |
| Healios | Islington | London | Mental health and neurodevelopmental services |
| Healx | Cambridge | East of England | AI tech accelerating treatments for rare diseases |
| Horizon Discovery | Waterbeach | East of England | Gene editing specialist |
| Huma | Westminster | London | Apps to connect patients and medics while using AI to predict conditions |
| Hy-genie | Liverpool | North West | Sensor tech to ensure hand hygiene compliance among hospital staff |
| Ieso Digital Health | Cambridge | East of England | Online cognitive behavioral therapy |
| Inotec | Cambridge | East of England | Behind Natrox device which heals wounds with humidified oxygen |
| Intelligent Ultrasound | Cardiff | Wales | ScanNav product uses AI in real-time review of pregnancy scans |
| Invizius | Edinburgh | Scotland | Addresses the side effects of dialysis |
| Isansys Lifecare | Abingdon | South East | Sensor and analytics tech to detect deterioration in patients |
| Jellagen | Cardiff | Wales | Manufactures collagen for regenerative medicine derived from jellyfish |
| Kheiron Medical Technologies | Islington | London | AI breast screening software for earlier detection of cancer |
| Kymab | Cambridge | East of England | Antibody discovery technologies |
| Mable Therapy | Leeds | Yorks & Humber | Online speech therapy platform |
| MedicAir | Lyne | South East | Medical-grade air purifier used in NHS facilities |
| Medical Realities | Camden | London | Immersive platform for the healthcare industry |
| Mendelian | Hackney | London | Diagnoses rare diseases using machine learning |
| Metix | Glasgow | Scotland | Clinical remote monitoring of patients |
| Micrima | Bristol | South West | Radiowave tech for imaging breast cancer |
| MIME Technologies | Inverness | Scotland | Solutions for in-flight and offshore medical emergencies |
| Mogrify | Cambridge | East of England | Transforming development of cell therapies |
| Muhdo | Ipswich | East of England | Personalised DNA reports |
| Neurovalens | Belfast | Northern Ireland | Uses neuroscience to solve everyday health issues |
| NovaBiotics | Aberdeen | Scotland | Antimicrobial drug development for difficult-to-treat diseases |
| Novosound | Newhouse | Scotland | Ultrasound sensor pioneer |
| Oncimmune Holdings | Nottingham | Midlands | Tech for early detection of cancer |
| Open Bionics | Bristol | South West | Robotics company behind 3D-printed bionic arms |
| Optellum | Oxford | South East | AI software helping clinicians diagnose lung cancer |
| Optos | Dunfermline | Scotland | Retinal imaging firm |
| OrganOx | Oxford | South East | Alternative to ice during transportation of liver transplants |
| Ostara Biomedical | Liverpool | North West | Fertility devices serving as alternative to IVF |
| Overwatch | Belfast | Northern Ireland | Automated workflows for laboratories |
| Oxehealth | Oxford | South East | Vision-based patient monitoring and management systems |
| Oxford Biomedica | Oxford | South East | Gene therapies for patients |
| Oxford Endovascular | Oxford | South East | Micro stents to prevent brain haemorrhage |
| Oxford Genetics | Oxford | South East | Accelerates discovery and development of cell and gene therapies |
| Oxford Heartbeat | Lambeth | London | Turns 2D scans into 3D models to enable surgeons to virtually test procedures |
| Oxford Nanopore Technologies | Oxford | South East | Unicorn behind real-time DNA/RNA sequencer |
| Oxford VR | Oxford | South East | Automated virtual reality therapy solutions |
| Panakeia | Westminster | London | Universal engine for precision cancer diagnosis |
| Patchwork | Hammersmith and Fulham | London | Helps hospitals cut agency spending by filling vacant shifts with existing staff |
| Perfect Ward | Westminster | London | Smart document analyser for healthcare inspections |
| Perspectum Diagnostics | Oxford | South East | Non-invasive scans of the liver, gallbladder and pancreas |
| PhoreMost | Cambridge | East of England | Drugging 'undruggable' disease targets |
| PolyPhotonix | Sedgefield | North East | Develops light treatment for retinal diseases |
| QuantuMDx | Newcastle | North East | Portable DNA analyser |
| Raremark | Hackney | London | Builds communities of people affected by a rare condition |
| Re-Vana Therapeutics | Belfast | Northern Ireland | Ocular therapeutics |
| Refeyn | Oxford | South East | Molecular mass measurement |
| Rescape Innovation | Cardiff | Wales | VR to support patient recovery and rehabilitation |
| Sano Genetics | Cambridge | East of England | DNA testing for health and genetics research |
| Sensyne Health | Oxford | South East | Accelerating discovery and development of new medicines |
| SleepCogni | Sheffield | Yorks & Humber | Device combining CBT with analytics for remote diagnosis of sleep disorders |
| Sky Medical Technology | Daresbury | North West | Behind OnPulse platform and geko wearable to stimulate improved blood flow for wound healing |
| Steeper Group | Leeds | Yorks & Humber | Combines artificial limbs with a tech platform |
| SurePulse | Nottingham | Midlands | Measures heart rate of newborn babies |
| Sutrue Limited | Colchester | East of England | Automatic stitching device for safer, better medical and veterinary stitching |
| TrakCel | Cardiff | Wales | Supply chain software for advanced therapy |
| Ultromics | Oxford | South East | AI supporting clinicians in the diagnosis of cardiovascular disease |
| uMotif | Southwark | London | Collects data generated in clinical trials |
| uMed | Camden | London | Enables healthcare providers to deliver cutting edge research to their patients |
| Vinehealth | Islington | London | Cancer management app collecting data for new treatments |
| Xploro | Manchester | North West | AR app helping children on their cancer treatment journey |