If you intend to pass your business onto the next generation as a piece of inheritance, how do you build value into it?
This webinar, which takes place on Thursday 29th April from 12 noon until 1pm, will cover legacy exits and feature a number of founders sharing their experiences, mistakes and learnings about how to make the choice between exit planning or succession planning, and how this is done to ensure smooth handover and optimal results.
It is the third in a three-part series featuring a number of business figures who will share their exit planning journeys. Founders should join multi award winning Manchester-based wealth creation and exit planning specialists, Biramis Management Partners, and Dublin-based full service business law firm, ByrneWallace LLP, for invaluable insights on how to maximise the personal wealth you can gain from a successful exit – whether that is through trade sale (see webinar no.1), management buyout (see webinar no.2) or passing the business on to a family member.
Speakers
Christiane Hutchinson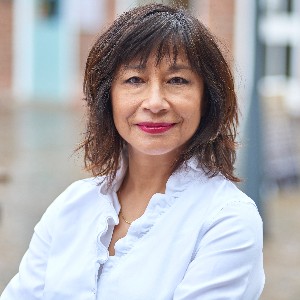 Christiane is Founder and CEO of Biramis Management Partners, a multi-award-winning specialist exit value creation consultancy. She has over 25 years' experience in strategic management consulting, and a global career spanning across France, Japan, the UK, and Ireland.
She is based in Manchester and leads a business value creation team. 
Turlough O'Sullivan (panel chair)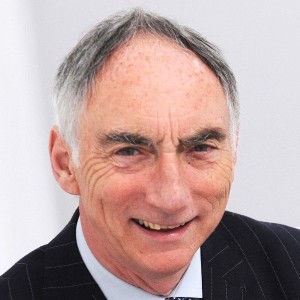 Turlough is a Company Chairman and Director, mediator, and an independent consultant for business organisation and strategy. He was Director General of IBEC, the Irish Employers Federation, for nine years – during which time he also sat on the board for Business Europe, the National Economic and Social Council the Labour Relations Commission and the National Implementation Body. He is now Chairman of Resolve Ireland and Biramis Ireland, based in Dublin. 
Neil Keenan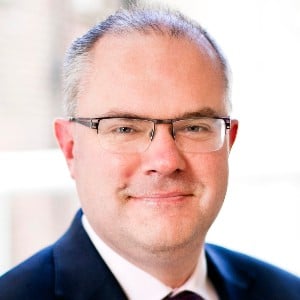 Neil is Partner and Head of Corporate at ByrneWallace LLP, a full-service business law firm based in Dublin. Neil has been advising on M&A and other corporate transactions for over twenty-five years and is currently the Chairperson of the Business Law Committee within the Law Society of Ireland.
Hannah Barlow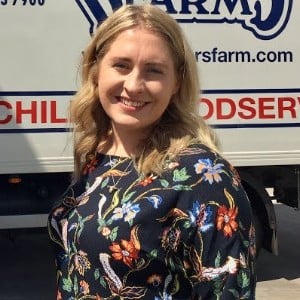 Joint MD Hannah Barlow is one half of a brother/sister team at Dunsters Farm, a third-generation, family run foodservice business based in Bury, Greater Manchester. Despite having typically grown up around the business, unlike many next-generation family members, Hannah and Tom have never been expected to join the family business.
Hannah headed up a marketing and communications team for a national social care organisation for over 10 years; however, with changes underway at Dunsters Farm and her parents starting to look at exit plans, the opportunity arose for her and Tom to join the business in 2014.
The challenge of taking on a successful business that has been trading for decades, together with transitioning from second to third generation has kept the duo busy for the past six years. The introduction of new technology and the restructure of the team, together with a lot of hard work, has seen the business achieve its ambitious growth targets.
The pandemic brought its challenges, with the government's enforced restrictions hitting their customer base hard in March 2020. However, from a 60 year-strong business history, Dunsters Farm was able to weather the pandemic storm, and is now emerging with big plans for the coming 12 months and beyond.
Matt Carr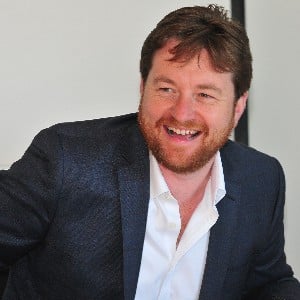 Matt Carr is a co-owner and director of third generation family firm Carr's Pasties Ltd of Bolton, Greater Manchester – working alongside his brothers Joe and Liam.
Matt joined the company in 2013, having pursued a career in the construction and technology industries.  Since 1938, Carr's Pasties have been supplying delicious, freshly baked food to the good people of Bolton and beyond. By instilling family strong values in the way the Carr people go about their business – with customers, suppliers and a dedicated workforce of nearly 100 people, they are proud to have been a part of Bolton life for so many years.
The business is now in high growth mode with many exciting opportunities, including expanding the current service nationally and an exciting venture into Ireland in 2021.  The overarching challenge across all opportunities is to continue to grow sustainably whilst raising productivity and retaining the culture and values that makes Carr's Pasties such a fantastic business to work in.
The succession plan from the second to third generation in 2013 was very successful in terms of the result – yet everyone agrees that more preparation would have been useful. With the benefit of hindsight, it has been made clear that the term 'exit strategy' can have multiple meanings for family businesses, and although everyone agrees it is never too early to start discussions, they can be tricky and therefore easy to postpone.
Bevin Mahon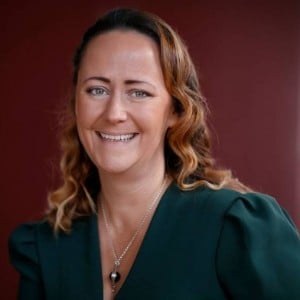 Bevin Mahon is the owner and Managing Director of Dental Tech, a multi-award-winning second-generation company that is changing how denture and dental services are accessed across our nation.
A passionate leader and supporter of entrepreneurship, Bevin has a vision to improve quality of life of the ageing population through Dental Tech's portable/online/bricks & mortar clinics offering denture and dental solutions so people can eat, chew, speak and socialise with dignity and confidence in the comfort of their own homes and nursing homes.
Now with this as the core vision, Dental Tech are undergoing a complete Digital Transformation changing their entire process from traditional to scanning the mouth and 3D-printing their dentures, reducing time taken to make the dentures as well as reducing waste, improving quality and most importantly for the first time ever being able to supply a spare denture at the click of a button.
Andrew McLaughlin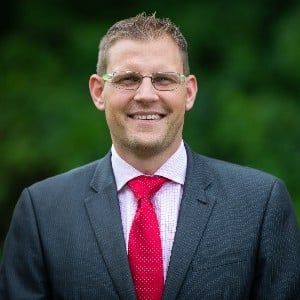 Andrew took over his father's software house, MIS Group, in 2018 alongside twin brother Chris. A CIMA qualified accountant and ACT qualified treasurer, Andrew leads on finance and strategy across the group.
He has already implemented numerous strategic and operational transformations, including launching new businesses to expand into growing markets, support the transition of existing businesses into SaaS providers, and provide proof of concept for innovations in technology; implementing a new IT strategy to enhance business continuity and disaster recovery, eliminate legacy systems and offer a modern approach to flexible working; and implementing new finance and HR systems and management frameworks and re-working internal processes to enhance efficiency and visibility.
He is now focusing on facilitating a cultural shift, set to propel the company forwards in their renewed directions. This follows an accomplished career in management accounting and finance director roles within multi-national corporations Logica, Capita and Cannon, where he grew his broad management skills, across Finance and M&A.