MediaTech
Investment
Condense has opened a 'world first' studio for streaming live events directly into the metaverse.
The Bristol company, whose tech captures live 3D video for streaming into games and platforms, has raised £3.7 million to build a global network of such studios.
The round was led by LocalGlobe, 7percent Ventures and Deeptech Labs, alongside angels including a platinum-selling grime artist, a former England footballer and sports presenter, Monzo founder Tom Blomfield, renowned music manager Grace Ladoja MBE and Ian Hogarth of Song Kick.
Founded in 2019, Condense says it is the only company in the world with the end-to-end capture and streaming technology to live stream real-world events like music and sports events into 3D applications. 
The company uses cutting-edge computer vision, machine learning and proprietary streaming infrastructure to capture and embed live 3D video – which it terms Video 3.0 – into any metaverse game, mobile app or platform created with Unity or Unreal Engine. 
This means true-to-life live performances can be streamed directly into the virtual worlds and games platforms used by billions of people worldwide – without the need for VR headsets. Because the events are streamed live as three-dimensional 'real-world' video, every player's perspective is as unique and dynamic as if they were at a physical live event – and their experience just as memorable. 
The company has opened the world's first metaverse studio in partnership with Watershed – Bristol's cultural cinema and creative technology venue – to give established artists and emerging talent access to the technology. 
Desdemona, world's first AI robot frontwoman, plays New York gig
The studio is a 'metaverse-first' event space, and can also accommodate a live audience. In partnership with another organisation, a London studio will open soon followed by other studios internationally. 
With Condense, broadcasting live in three-dimensions to the metaverse is as natural and easy as performing in front of a conventional camera, with no need for green screens or post-production, allowing for an immediate connection with the audience in real-time. 
Bristol-based vocalist and producer Grove was among the first artists to pioneer Condense technology, as you can see below. "The minds behind the technology are pushing the boundaries of tech-informed performance sharing. This is great for accessibility and opens up exciting new opportunities for fans to connect with their favourite artists."
Video 3.0 gives fans completely new experiences online. Audiences can attend gigs or sporting events with friends, with the freedom to move among the virtual crowds and get up close to the action. Because performances are live, fans can interact with the artist – a digital step forward from holding a banner at a gig – and artists can respond in real-time, giving shout-outs, answering questions or performing a requested track. 
Grace Ladoja MBE, co-founder of METALLIC INC and renowned artist manager, said: "Culture and community are what drives music forward. It's how we connect with where we've come from and where we want to go. 
"Condense's technology is opening up a new platform for these communities and cultures, diversifying the voices in the metaverse by making it live and accessible. It's got the potential to inspire and empower a new movement of artists and fans. This is both exciting, and significant."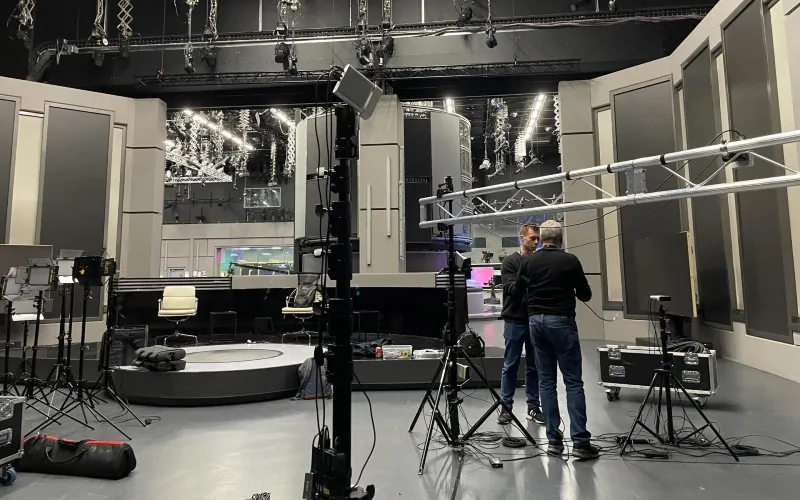 Condense CEO and co-founder Nick Fellingham said: "The Bristol scene has long been a world-renowned melting pot of different cultures and music and, in the last few years, it's become a hub for games development too. 
"Now we're going to put Bristol on the map once again with the world's first metaverse live streaming studio to bring together the energy of live events with the massive scale of the metaverse."