MediaTech
A new tool powered by generative AI claims to generate a podcast launch kit "in about a minute".
The free-to-use Alitu Showplanner takes the vaguest idea fragments and creates something solid from them.
By answering a few basic questions about a podcast idea – for example, what it's about and who they think it might appeal to – it produces an entire podcast strategy for users.
"For example, I've always been interested in the history of gangs and gang culture in my home city of Glasgow. I tested out this idea with the Showplanner and got some pretty great results," said Katie Paterson of parent company The Podcast Host.
"I hadn't really thought past the topic, so even just answering the initial questions got me thinking more about what I would want the podcast to be and why anyone would want to listen to it.
"The tool also has a podcast name generator, which I had a lot of fun playing around with until it came up with the perfect name for my show."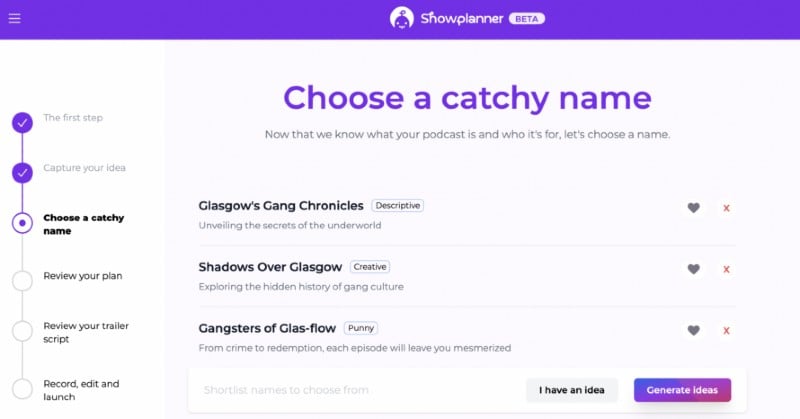 Paterson said the tool "churned out a whole load of quality launch material that was basically ready to use". 
The tool claims to include unbiased feedback on a podcast idea, a list of potential names which they can shortlist and re-generate until they find the perfect title and subtitle, a podcast description and pitch, and suggested podcast format – including suggestions on length, frequency and whether it would be better as a solo, co-hosted, or interview show.
Users can then access a free trial of podcast maker Alitu – which featured on our MediaTech 50 ranking this year – to help them out with recording, editing, publishing and promotion.