SportTech
Investment
Manufacturing
Leeds United and England striker Patrick Bamford has invested in a startup that makes running shoes with a low carbon footprint.
London-headquartered Hylo raised a Series A round of £2.5 million led by Eka Ventures, with participation from Redrice Ventures and angel investors including Bamford.
Hylo uses materials science to create running shoes that deliver high performance for athletes and low impact for the planet. The brand's launch shoe is vegan, uses renewable materials, is recyclable and has a 52% lower carbon footprint compared with the average running shoe. 
The brand says it is focused on building a community of 'athletes for planet', using their platforms to influence positive change. Funds will be used for product and brand development, as well as sales and marketing expansion.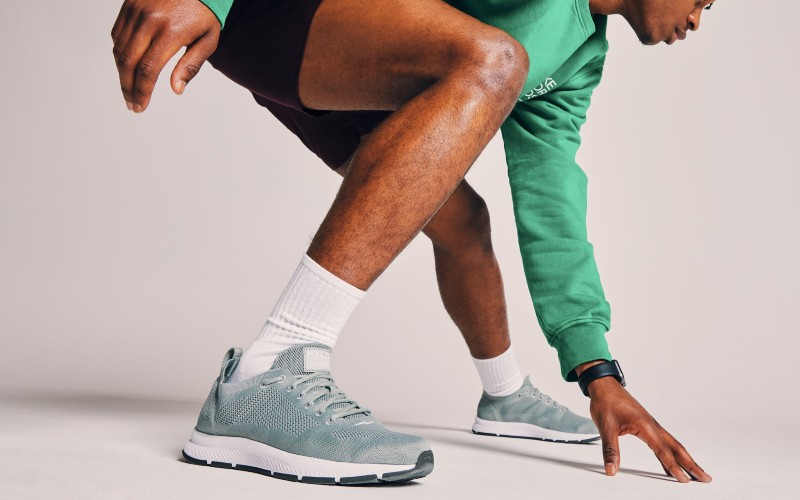 "Hylo's focus on blending performance and impact is what drew me to the company and mission," said Bamford, who looks set to miss the rest of the season due to a foot injury. 
"Products that perform that don't compromise the planet have been long overdue in the sportswear space. 
"I am excited to be part of the journey and shape what future products the brand brings to market."
Michael Doughty, a former professional footballer himself, is a co-founder and MD of Hylo.
"We founded Hylo to provide the athlete with products that not only perform but that drastically improve the impact that sportswear is having on our world," he said. 
"With the continued support of our initial investors and by welcoming Eka Ventures, Redrice and Mahr Projects into our Series A round, we have a team and the resources to continue on that journey and change the future of sportswear."
Jon Coker, managing partner of Eka Ventures, added: "We back founders building positive system change in large and impactful industries. The sportswear industry is exactly that: it not only has a huge environmental footprint, but it also has a huge influence on the athletes it elevates. 
"It was clear the founders' vision for Hylo was genuine system change. Everything they do is focused on the unique combination for performance and sustainability, whether it be the advanced materials they use, their sales models or the way they work with athletes. 
"We are thrilled that they chose to partner with us as they deliver on their vision."