EnviroTech
Investment
Sourceful, a platform for sustainable sourcing, has secured a £15 million Series A funding round.
The Manchester-based startup helps brands identify and slash the hidden carbon footprint in their packaging and supply chain.
The round was led by Index Ventures – backers of Deliveroo, Dropbox and Just Eat – with Coatue and Eka Ventures also participating.
Starting with packaging, Sourceful's platform allows businesses to find products within a marketplace of vetted suppliers across the UK and Asia. The platform also enables businesses to create products to match their business needs, with real-time data helping customers understand the price point and carbon footprint of each unit or order based on design variations.
Its ISO-verified carbon footprint estimation approach analyses the product choices its clients make, through every level of the supply chain, including the extraction of raw materials, manufacturing of products and transportation, which are often hidden to businesses and consumers.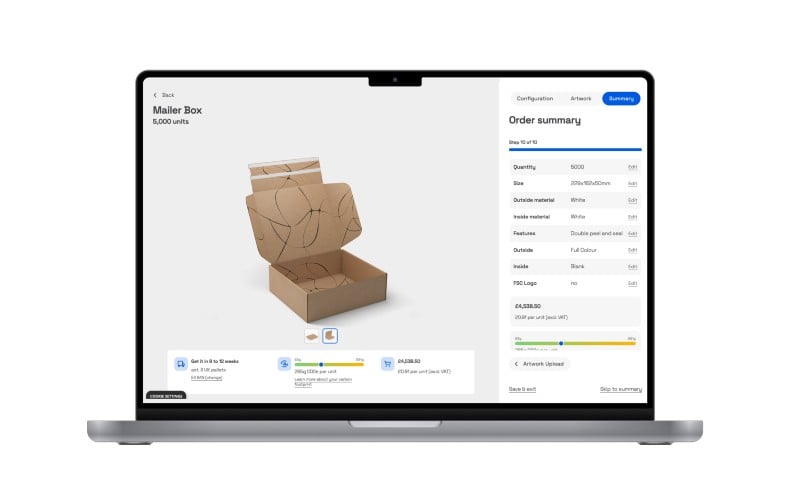 "Pressure is mounting on businesses to reduce their emissions, due to the environmental urgency, increasing consumer demand, and the growing regulatory burdens around climate disclosure," said CEO and co-founder Wing Chan.
"Companies want to offer consumers sustainable choices, but they don't have the tools to find affordable alternatives to improve their supply chain, which remains one of the biggest drivers of businesses' emissions. And businesses are still unable to accurately measure the total carbon footprint of their supply chain, despite it being responsible for more than 90% of companies' emissions across the globe.
"We often hear about the 'green premium' making emission reductions unaffordable at scale, but we've seen the inverse with packaging. Presented with better choices, reducing footprint can also reduce cost."
Sourceful will use the Series A investment to continue its expansion into international markets, with business presence in Europe, Asia, and the US, alongside doubling the size of its 65-strong team within the next two years. 
The raise will also enable Sourceful to develop four new product categories, including integrating lifecycle assessments for plastics into the platform.
Danny Rimer, partner at lead investor Index Ventures, said: "Supply chains represent one of the world's biggest sustainability roadblocks, but they also contain one of our biggest opportunities to reduce global emissions.
"Sourceful is spearheading the effort to reduce the carbon footprint of supply chains, with the expertise, data and AI to give businesses the choices and the transparency they never had.
"Following Sourceful's recent ISO verification, we believe the brand can go truly global and work with the world's biggest businesses, to help build tomorrow's sustainable world economy."
Ellen Meijer, life cycle assessment consultant at PRé Sustainability, who chaired the ISO panel that verified Sourceful's methodology, added: "PRé was happy to be involved in the critical review of Sourceful's LCA methodology. 
"We support their aim to make LCA results available to support decision making, and the methodology used to generate these results is critical for the reliable assessment of global warming potential."