Podcast webinars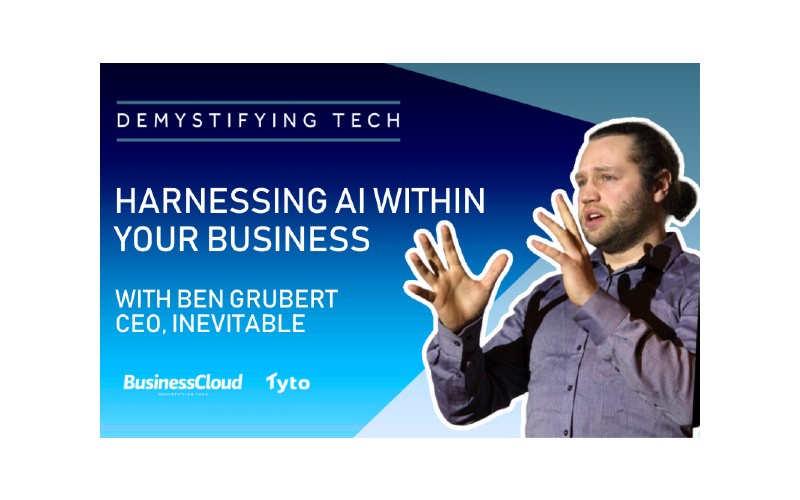 Welcome to the opening episode of our new podcast series Demystifying Tech, brought to you in association with Tyto PR.
Featuring technologists at the UK's most innovative companies, Demystifying Tech will examine the impact of tech on industry & the world around us.
Ben Grubert founded artificial intelligence lab INEVITABLE in Manchester with Sean O'Mahoney. INEVITABLE aims to make innovative technologies such as machine learning accessible to all, working with startups and larger enterprises to develop bleeding-edge ethical AI. Its services include development, CTO-as-a-service and technical due diligence for investors looking to invest in tech startups.
In the show, hosted by BusinessCloud and TechBlast editor Jonathan Symcox, Ben:
• Defines artificial intelligence (00:46)
• Considers the rise of ChatGPT & other generative AIs (03:59)
• Discusses the purpose and work of INEVITABLE (08:30)
• Examines the rapidly evolving regulatory landscape (16:37)
• Offers practical tips – 'Tech Takeaways' – for harnessing responsible AI within your business (26:16)
• Tells the story of how he and Sean O'Mahoney came up with the name INEVITABLE (30:38)
You can listen below or watch the YouTube of the podcast further down.