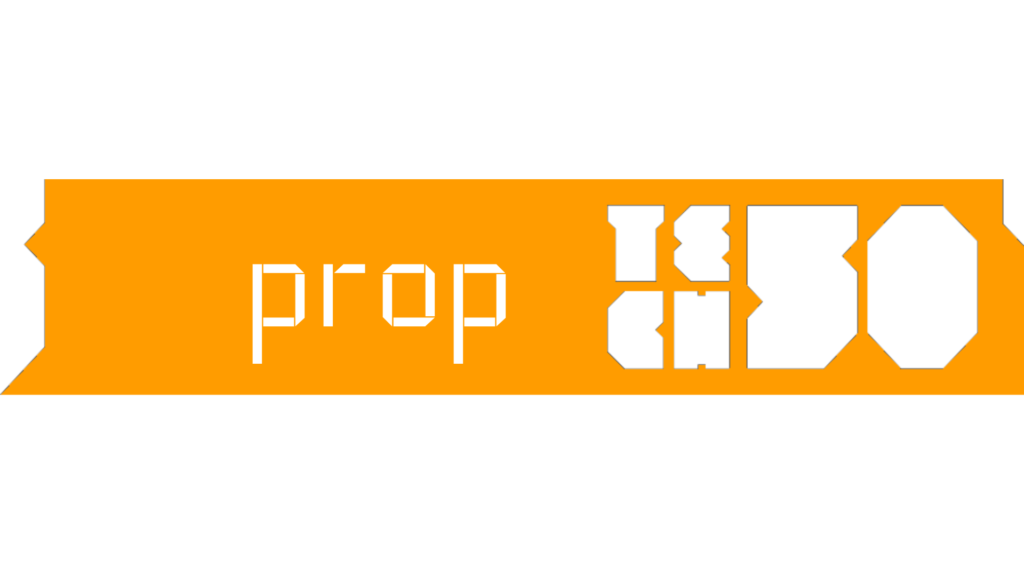 It's time to help decide BusinessCloud's PropTech 50 ranking for 2022.
The annual ranking celebrates the UK's most innovative startups, scaleups and established firms creating technology for real estate, construction, the built environment and building management.
We have shortlisted 117 firms for potential inclusion. The final PropTech 50 ranking will be determined by a combination of reader votes and selections from an expert judging panel.
You can cast your vote until 23:59 on Sunday August 7th. Browse the shortlist below and vote for the company you believe to be the most innovative.
The final PropTech 50 ranking will be published online on Tuesday August 30th (the Monday is a bank holiday). Subscribe to our daily email tech innovation newsletter via the dropdown below when you vote to be among the first to see the results.
Your vote
Voting has now ended
PropTech 50 shortlist
| Company | HQ | Region | Description |
| --- | --- | --- | --- |
| 3D Repo | Camden | London | Building Information Modeling Software-as-a-Service solutions |
| Airex | Southwark | London | Smart ventilation control for buildings |
| Alphaletz | | London | Property management solution for landlords, managers and small letting agents |
| Altuity Solutions | Bristol | South West | Facilities management and underground asset management software |
| Aprao | City of London | London | Online platform for creation and management of property development appraisals |
| arbnco | Glasgow | Scotland | Building performance tech company |
| Beringar | Edinburgh | Scotland | Smart building sensors powered by machine learning |
| Bimsense | Hull | Yorks & Humber | Building Information Modelling tech services |
| BlockDox | Tower Hamlets | London | AI, machine learning and IoT for the built environment |
| BOXT | Leeds | Yorks & Humber | Online service for upgrading boilers, air conditiioning and EV chargers |
| Built-ID | Guildford | South East | Community engagement platform for sustainable spaces |
| Canopy | Sevenoaks | South East | Tools to prove reliability of renters, save them money and improve their credit score |
| Causeway Technologies | Gerrards Cross | South East | Software to transform commercial performance in construction |
| Chameleon Technology | Harrogate | Yorks & Humber | Uses IoT to provide energy usage feedback |
| Checkboard | Tower Hamlets | London | KYC platform for property background checks |
| CloudFM | Colchester | East of England | Tech-driven facilities management |
| Coadjute | City of London | London | Network connecting software platforms used by estate agents, conveyancers, mortgage brokers and lenders |
| Contilio | Islington | London | 3D AI analytics platform for construction industry |
| Copronet | Poole | South West | Construction tech solutions for collaboration, project and supply chain management |
| Coyote Software | City of London | London | Commercial real estate software for buying and managing assets |
| CreditLadder | Hackney | London | Helps tenants add rent to their credit history |
| Criton | Edinburgh | Scotland | Guest engagement app for hotels |
| CrowdProperty | Birmingham | Midlands | Property peer-to-peer lending platform |
| Cureoscity | Camden | London | Customer experience platforms for real estate |
| CyanConnode | Cambridge | East of England | Designs and builds IoT networks for smart cities |
| Demand Logic | Hackney | London | Building management platform |
| Desana | Edinburgh | Scotland | Flexible workspace network and management tool |
| Doordeck | Islington | London | SaaS smart door access control |
| Eque2 | Manchester | North West | Management software for construction industry |
| essensys | Tower Hamlets | London | Flexible workspace technology |
| EyeSpy360 | Barnet | London | 360-degree virtual tour platform |
| Fabriq | Westminster | London | Smart management of energy and building performance |
| Faradai | Hackney | London | AI-powered energy intelligence platform for buildings |
| Fixflo | City of London | London | Repairs and maintenance management software |
| Fronted | Hackney | London | Open banking finance solution for property deposits |
| fu3e | Westminster | London | Adaptive management reporting and risk management software for real estate |
| geo | Cambridge | East of England | Smart energy products |
| GetGround | Hammersmith & Fulham | London | Buy-to-let limited company formation, management and optimisation |
| Goodlord | Tower Hamlets | London | All-in-one lettings platform |
| Goreport | Belfast | Northern Ireland | Mobile data capture and reports for surveyors |
| Gridizen | Tower Hamlets | London | Cloud-based property management system |
| Groundsure | Brighton | South East | Location intelligence for land and property transactions |
| Habito | Tower Hamlets | London | Free online mortgage broker |
| Hammock | Kensington and Chelsea | London | Digital bank built specifically for landlords |
| Harness Data Intelligence | City of London | London | Data insights for commercial real estate |
| Hausbots | Birmingham | Midlands | Wall-climbing robot to maintain & protect the built environment |
| Homeppl | Hackney | London | Automated tenant and guarantor verification checks |
| Homesearch | Westminster | London | Enables estate agents to generate new leads and win more instructions |
| Howsy | Hackney | London | Online lettings agency |
| Hubble | Islington | London | Hybrid workspace platform and marketplace for office space |
| iamproperty | Newcastle | North East | Estate agent services including auctions, conveyancing, compliance and moving |
| Incube Space | Islington | London | Smart modular reconfiguration of office space |
| Infogrid | Lambeth | London | Smart platform to automate and optimise facilities management |
| InventoryBase | Portsmouth | South East | Inspection and property inventory software |
| IPSX | Westminster | London | Stock exchange for real estate |
| Kreo Software | Camden | London | AI construction software solutions |
| Landbay | Westminster | London | Buy-to-let mortgage lender |
| Landmark Information Group | Exeter | South West | Data intelligence for property and land decisions |
| LandTech | City of London | London | Subscription service for assessing off-market land |
| LendInvest | Westminster | London | Mortgage lending disrupter |
| lettingaproperty.com | Henley-In-Arden | Midlands | Letting platform for landlords and tenants |
| LightFi | Westminster | London | Sensor tech for creating healthy and efficient workspaces |
| Lightwave | Birmingham | Midlands | DIY smart home system |
| Locale | Oxford | South East | Online property management tools |
| Loop Software | Moreton-in-Marsh | South West | Estate agency software |
| MakeUrMove | Manchester | North West | Online letting and property management platform |
| Mallcomm | Bury St Edmunds | East of England | Platform for asset and property management |
| Marks out of Tenancy | Bristol | South West | Landlord and letting agent reviews |
| Mashroom | Kensington and Chelsea | London | Online lettings agency |
| Metrikus | City of London | London | Technology for smart buildings |
| Mobysoft | Manchester | North West | Software for housing organisations |
| Modulous | Camden | London | AI platform for design of sustainable homes |
| Mojo Mortgages | Macclesfield | North West | Online mortgage broker |
| Moovshack | Luton | South East | App for managing property journey from search to moving in |
| Mortgage Brain | Bromsgrove | Midlands | Mortgage sourcing, conveyancing and electronic application submission platforms |
| MoveStreets | Manchester | North West | App for swiping through and finding properties |
| Movewise | Westminster | London | Automatically identifies best local estate agents to sell a property |
| NBS | Newcastle | North East | Tech platform for the construction industry |
| Nimbus Maps | Warwick | Midlands | Data for property professionals |
| nPlan | Tower Hamlets | London | AI forecasting construction project outcomes using historical data |
| OnTheMarket | Southwark | London | Online property portal |
| Perchpeek | Tower Hamlets | London | AI-powered relocation agent for employees |
| Plentific | Southwark | London | Smart property repair, maintenance and management |
| Pointr | Westminster | London | Location platform for smart buildings |
| PRODA | Southwark | London | AI software to capture, standardise and quality check rent roll data |
| Property Card | Westminster | London | Property services app for homeowners |
| Proportunity | Lambeth | London | AI helping people on to the property ladder |
| RenKap | Islington | London | SaaS property development management platform |
| Reposit | Islington | London | Smart alternative to cash deposits |
| Residently | City of London | London | Allows renters to arrange viewings, take virtual tours, make offers, secure or renew a lease and set up utilities in advance |
| Resooma | Westminster | London | Accommodation booking platform |
| Rightmove | Milton Keynes | South East | Online property portal |
| Sensat | Islington | London | Visualisation software for infrastructure projects |
| Sero Technologies | Cardiff | Wales | Digital tools for low-carbon solutions at home |
| Shojin | Westminster | London | Fractional online investment platform for real estate |
| Smart Spaces | City of London | London | App for smart workspace management |
| Smoove | Thame | South East | Housing market comparison services |
| Spica Technologies | Birmingham | Midlands | Workplace experience management |
| Spinview | Camden | London | Visual recreations of real-world spaces |
| Sprift | Westminster | London | Property data platform |
| Staykeepers | Tower Hamlets | London | Platform connecting accommodation with travellers |
| StepLadder | Hackney | London | P2P saving platform helping people get on property ladder |
| Street Group | Manchester | North West | Behind Spectre sales and lettings software for estate agents |
| Strike | Colchester | East of England | Online estate agent |
| Switchee | Camden | London | SmartTech helping landlords to save energy |
| Symple | Swinton | North West | Manages certifications for single or multiple properties nationwide |
| Trussle | Islington | London | Free online mortgage broker |
| TrustedLand | Hounslow | London | Network of approved property professionals |
| Urban Intelligence | Cardiff | Wales | Data science to solve challenges around land and property |
| Vanti | Birmingham | Midlands | Smart tech to transform buildings |
| Viewber | Newbury | South East | Outsourced property viewing platform |
| Voicescape | Salford | North West | Public and third sector technology provider |
| Vouch | Sheffield | Yorks & Humber | Automated system simplifying tenant applications for landlords |
| VU.CITY | Lambeth | London | 3D digital twin tech for urban planners |
| Wondrwall | Manchester | North West | Smart home tech |
| XYZ Reality | Islington | London | Augmented reality for construction sites |
| Zoopla | Southwark | London | Property search platform |