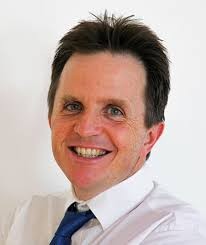 On the eve of International Women's Day, BusinessCloud executive editor Chris Maguire says more must be done to tackle gender inequality
I read a couple of statistics this week that should have shocked me but didn't.  
Just 17 per cent of the 2.1 million people working in the UK technology sector are women and female founders receive 1p of every £1 of venture capital. 
I've worked closely with the tech sector for more than a decade and, although there has been progress in levelling up the playing field, it's still slow.  
It's International Women's Day on Monday and statistics like these should be a reminder that we must all do more to address this woeful imbalance. 
I was thinking about what I could say and was reminded of a really interesting blog I read recently on LinkedIn from Amelia Sordell, founder of a personal branding agency called Klowt. 
She wrote:
"I am a boss. Not a girl boss.
I am an entrepreneur. Not a female entrepreneur.
I am a business owner. Not a woman in business.  
The sooner we drop gender from these phrases the better."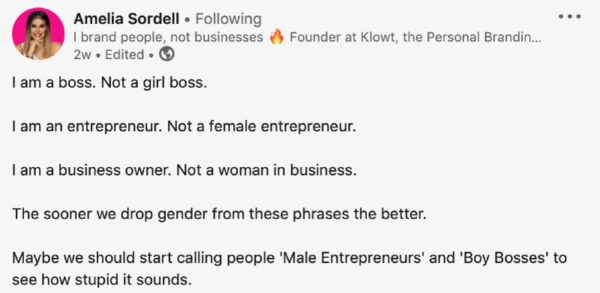 I agreed with her, as did most of the people who commented on the post. 
With this in mind I decided to look through the press in the last few days and identify some amazing people doing some amazing things in the world of business. They just happen to be women. 
Hannah Feldman and Sophie Orman founded London-based family edutainment platform  Kidadl, which serves a rapidly growing audience of families across the globe with premier free content and resources designed to help entertain and educate their children. This week former GoCo Group CEO Matthew Crummack joined Kidadl's board as it plans global expansion.  Crummack was group CEO GoCo from 2016 up until its sale in 2021 to Future for £594m and led GoCo's growth through transforming the UK price comparison website GoCompare.  
Hayley Roberts is the CEO of leading specialist cyber security distributor Distology, which has received investment from mid-market private equity firm NorthEdge to help drive its aggressive growth plans. Founded in 2014, Distology has quickly become a specialist in cloud-based cybersecurity technology. It's headquartered in Manchester with access to the European market via its office in Holland.  Distology has increased year-on-year revenue by more than 75 per cent over the past three years and Roberts said: "In order to achieve our aggressive growth plans, we needed a partner that could offer more than just a financial investment – we want guidance and support too to help us overcome the challenges that arise with rapid growth."  
Continuing the cybersecurity theme, Darktrace has appointed former BT CEO Sir Peter Bonfield CBE to its board ahead of a potential £4 billion stock market flotation. Poppy Gustafsson is the chief executive of Darktrace, which defends more than 4,500 organisations worldwide by autonomously detecting, investigating and responding to threats from insiders, remote working, ransomware, data loss and supply chain vulnerabilities.   
Lorna Davidson is someone I have huge admiration for and she been all over the news this week talking about the Budget. She's the CEO of flexible worker recruitment platform Redwigwam and previously founded and sold Tactical Solutions. In a video interview published by MailOnline, Davidson was very vocal in calling for the furlough scheme to be extended.  
Manchester-based investment platform AJ Bell made a big announcement this week with the appointment of former BBC journalist and presenter Danni Hewson as a financial analyst within its communications team. She'll be responsible for producing analysis and commentary across a broad range of subjects including financial markets, economics and personal finance. Hewson is a familiar voice, having been at the BBC for more than 19 years, most recently on Radio 5 Live's flagship business programme 'Wake up to Money'.  
Finally a shoutout to former Manchester Evening News business editor Shelina Begum, who has joined TheBusinessDesk.com as its North West editor.  
Contact Chris at [email protected] or on Twitter at @editor_maguire