As a small business owner, you'll be willing to do what it takes to ensure you grow your business and increase your sales throughout the year. But, before you can do that, you need to reach your target audience and make them take notice of what you have to offer. 
Search engine optimization, or SEO, is every online business owner's best friend when it comes to landing their ideal clients because it helps you reach potential customers based on what they are looking for through search engines like Google. 
SEO involves taking specific steps to enhance your website to make it more visible on the most relevant search engine results pages. Essentially, it helps your website rank higher, making it more likely that your ideal clients will click through to your site to buy your products or services.
So how can you use SEO to generate traffic to your website and drive more sales? Let's take a look at five tips you can use today to reach your target audience and inspire them to make a purchase from your site. 
1. Conduct keyword research and allow it to inform your copy 
One of the most effective ways to ensure your web page ranks for relevant queries is by optimizing your copy with the most relevant keywords. To identify the keywords you need to use in your strategy, you'll have to do some keyword research. This is the process of using keyword research tools like Ahrefs and SEMrush to identify terms that your audience is using to find products and services that you sell.
To get started, make a list of relevant topics connected to your business. Then, brainstorm seed keywords, which are the primary keywords that you want to focus your SEO efforts on. You want to choose keywords that match a user's search intent, and cater your content and keywords based on where someone is in the customer journey. 
Once you have a list of seed keywords, move on to identifying long-tail keywords or phrases you should also be targeting — these are longer questions or phrases people are typing into search engines that are specific to their unique needs. As you move forward, choose the most appropriate keywords for your copy by considering key factors, like:
Keyword relevancy:

Choose keywords that are relevant to your customers and what they search for when looking for products or services that you offer. You can find these based on who your customers are and what their specific needs are when they turn to Google and other search engines for answers.

Search intent:

You need to choose keywords that match the needs of your customers. If you are writing content for people early in the research phase of their customer journey, you will want to focus on the questions they ask. However, if you are building sales pages, you will want to choose more commercial keywords that communicate a desire to buy. 

Competitiveness:

While conducting keyword research, be sure to pay attention to how many of your competitors are trying to rank for specific keywords. It's typically best to choose keywords that have high search volumes and low levels of competition to improve your chances of ranking well.
While finding the right target keywords for each page of your website can take a lot of time and energy, it's one of the most effective techniques for improving your rankings. So, it's well worth making an effort to get it right. 
2. Publish content your target customers are looking for 
If you've done any research about digital marketing and SEO, you've probably heard the phrase "content is king". And it's absolutely true: your content strategy is what attracts visitors to your site and builds credibility for your business. 
Content marketing is the practice of creating and sharing online content that doesn't expressly promote your brand but creates excitement or interest in your products or services. This helps with SEO because it lets you target more relevant keywords and show search engines you're a trustworthy source of information. 
To identify content marketing topics that will help to boost your SEO, consider asking your customers directly to learn what matters to them. Send out a survey or social media poll to ask what topics they would find most helpful. 
You can also reach out to your customer service department to see what questions they field consistently. Then you can create content that your target audience definitely needs. This approach can help guide your content efforts and improve the chances that your content will be ranked by search engines and drive more qualified traffic.
There are lots of different types of content you can generate to boost your content strategy, including: 
How-to guides

Ultimate guides

Styling guides

Industry news

Buying guides
As you create your content, be sure to use your target keywords organically within the copy. The text should strike a balance between appealing to search engines while still being readable and natural and engaging for a human audience.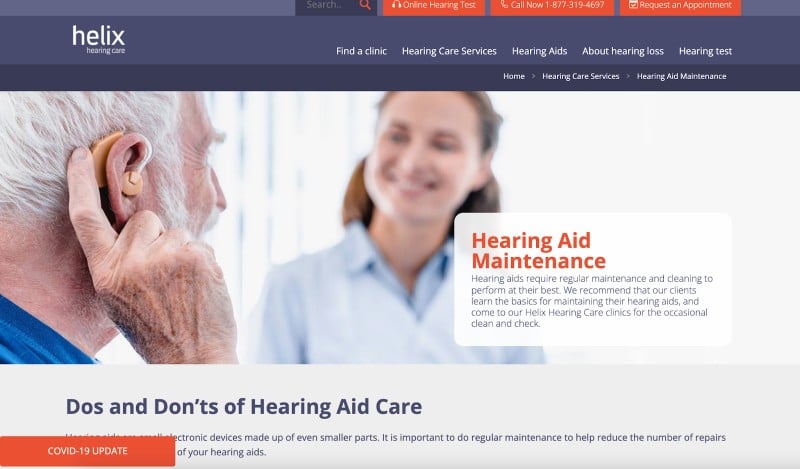 Take a look at this example from the hearing aid service provider Helix Hearing Care. This piece of content focuses on hearing aid maintenance and the dos and don'ts of caring for hearing aids. This is valuable content for customers wondering how to care for their hearing devices. 
This page does an excellent job of answering common questions around hearing aid maintenance that matter to their target audience, and they offer actionable advice to help customers keep their hearing aids in good working condition. You can take the same approach with your SEO and content marketing efforts by creating content around the needs of your customers to ensure you attract the right audience and appear in relevant search results.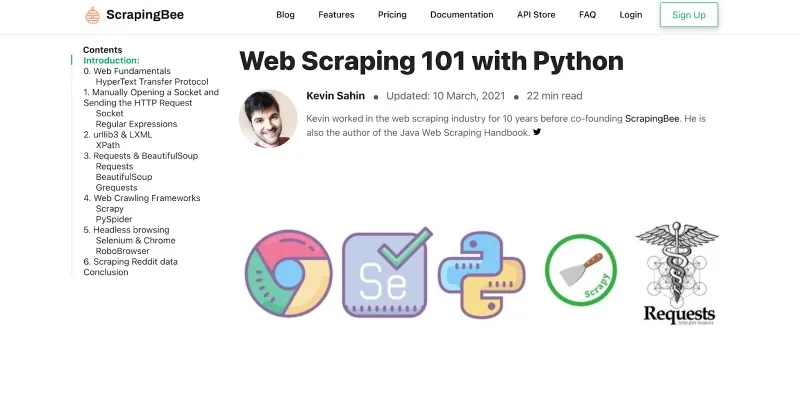 Another stellar example comes from ScrapingBee, a web scraping service provider that helps prevent their customers from getting blocked using rotating proxies. This guide gives customers an overview of web scraping with Python to help them improve their skills and show readers how to scrape different sources. This content takes a deep dive into the topic, offering a comprehensive view and acting as an invaluable resource to individuals looking for web scraping services. 
Notice how this company builds links into the content that directs the reader to other areas of their site that will offer more valuable information, too. This improves the content's on-page SEO while building trust with the reader. Plus, their comprehensive guide covers everything their target audience needs to know about scraping with Python, from the setup and different frameworks they can use, to how to scrape different data sources.
3. Factor link building into your SEO strategy
Link building is the practice of placing links to your website on an external site. When done well, this increases the number of high-quality links that point back to your site, which improves your ranking on search engine results pages (SERPs) and adds another layer of power to your SEO strategy. Links pointing back to your site signal to Google and other search engines that your content is trustworthy, which is why they're so beneficial. Here are a few ways you can build links to your website and improve your online presence:
Publish guest posts on relevant websites

Create resources people will want to link to

Give people quotes for their articles 

Do something newsworthy, so people write about you and link back to your site
Link building can be difficult, but it is a vital element of any effective SEO strategy, so focus on building relationships with editors of the sites you are interested in placing links on. It's also important to note you will only want to build links on relevant and high-quality sites to ensure you get the best results. So, be sure to do lots of research before reaching out to sites to ensure they're closely related to your products and services.
4. Put time and effort into keeping your bounce rate low
Your bounce rate is the percentage of users who visit your website and leave without taking action or visiting other pages on your website. 
A high bounce rate can indicate something is wrong with your page and signals to Google that your content is poor and irrelevant to the query you're ranking for, which can negatively impact your SEO. There are several reasons why your site can have a high bounce rate, like:
Your page copy rambles and misses the point

Too many images are cluttering your site

You have content that doesn't provide value

Users are unsure how to take the next step with you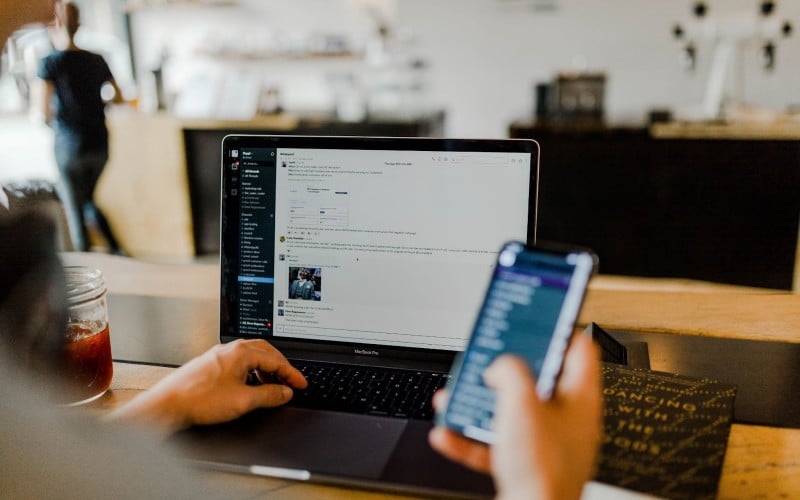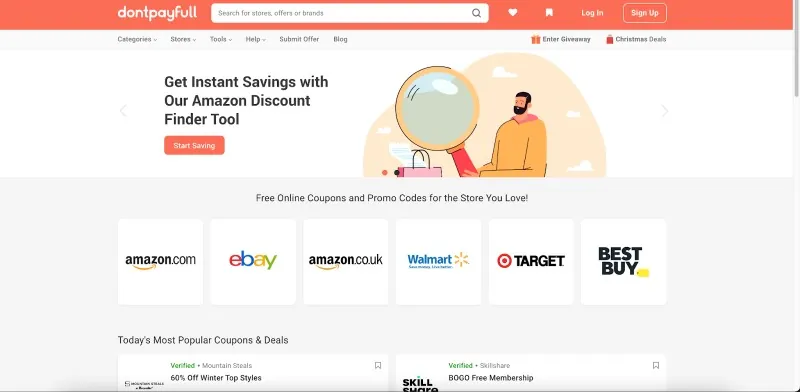 For inspiration, take a look at the website of the online discount finder DontPayFull.com. They do a fantastic job of keeping their web design sleek and straightforward. All of the information users need to find discounts is located at the top of the homepage and buttons for the most popular online retailers are easy to find. So are the bright and eye-catching call to action (CTA) buttons. 
Users don't have to scroll or read through vast blocks of page copy to find what they came for, either. This enhances the site's user experience and makes it less likely that visitors will hit the back button and bounce to another search result. 
You can use these design and SEO strategies on your own site by optimizing your page's UX to ensure there are no questions about what action users must take. Edit your copy to be straightforward and to the point, and consider adding a clickable table of contents to the top of long blog posts to allow visitors to navigate directly to the information they are looking for. 
5. Devise an effective internal linking strategy
Internal links are crucial for SEO. They help search engines better understand how your site is structured, what pages contain, and which web pages are the most important. 
They also provide easy access for visitors to see what your website offers. There are many different ways you can optimize your internal linking strategy. You could:
Include internal links naturally in your category copy

Add related categories to each page so customers can easily browse more products

Include internal links in your blog content where relevant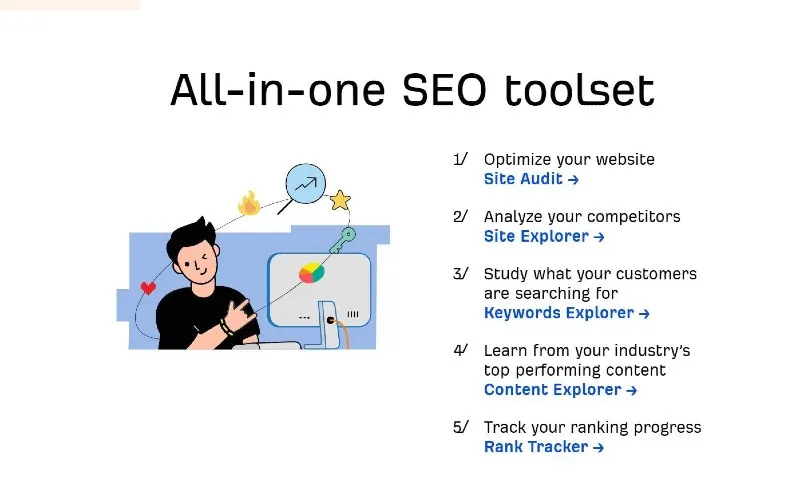 For some inspiration, take a look at this example from Ahrefs, an online marketing tool provider. Notice how they link to specific services from their homepage. This will help visitors find exactly what services they are looking for without having to search through the site. This type of internal linking helps both Google and human readers to understand how the site is structured, and this can help improve your online rankings and drive more sales. 
You can implement the same strategy on your site by strategically linking to relevant pages and posts throughout your site. It's best to link similar content together to help your readers move through the customer journey and direct them towards making a purchase.
Summary
SEO is an essential part of any digital marketing plan. It's what will get your website in front of those ideal customers for whom your products and services are designed. 
Be proactive with your SEO efforts, and always keep your target audience in mind as you make those necessary adjustments to boost your rankings. 
Before long, you'll see more and more qualified traffic landing on your website to boost conversions and revenue, making your website a success.
Author bio
Alex Ratynski is a Content Strategist at Loganix, an SEO fulfillment partner that works with agencies and marketers. The company focuses on helping businesses to improve their online visibility, so they can grow and reach their goals. If you enjoyed this article, visit the Loganix blog for more expert advice.