As a kid, I dreaded after-school cross country and athletics.
Wednesday afternoons would crawl at a snail's pace as I braced myself for the local competitions… I don't think I ever lost a race, but there was no pleasure in putting myself through the mill like that (if you've ever had to run the 800m and 1,500m back-to-back, you'll know what I mean).
I refused to join weekend athletics clubs: running just wasn't football. But when I left school, something strange happened: I began to run for pleasure.
I'm 42 now and that has never changed. While friends over the years have talked about lowering their 10K PBs, I've always been happy to just head out into the countryside and run somewhere. For however long.
Over that time, the technology available to the casual runner has improved immeasurably. Where as a teenager a stopwatch on your Casio would do, now a Garmin smartwatch will tell you the distance covered; the elevation of the course; your pace; calories burned; heart rate; even your VO2 Max, a measure of the maximum amount of oxygen your body can utilise during exercise!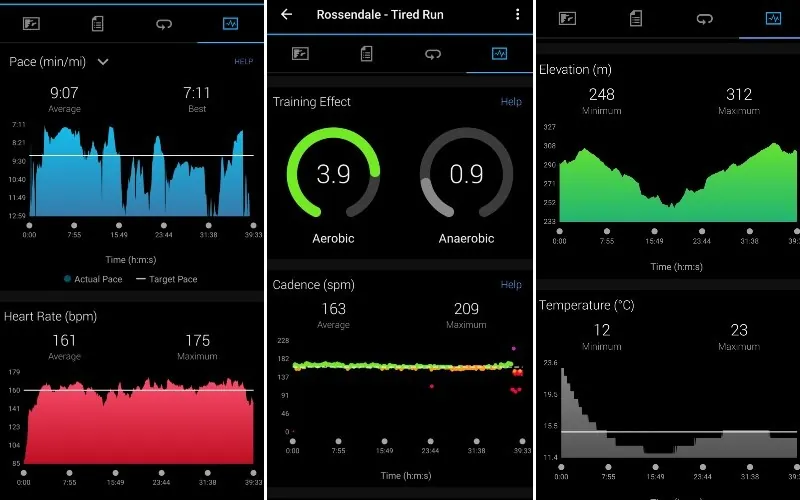 Not to mention the cadence of your stride, how much you used your aerobic (slow release) and anaerobic (fast release) respiration systems, and the training load you have just placed upon your body – with advice on whether to increase, maintain or lower this.
Yes – I finally succumbed. Father Christmas brought me a Garmin Forerunner and so, rather than using exercise to escape tech, now it's following me around.
A childhood friend of mine and I both started half-marathon plans, available on the Garmin, in the New Year and have been comparing workouts and notes almost constantly via its Connect app.
Pushing my body to the limit is now fun – but also necessary: for this week I found out that I've secured a place for the London Marathon! The Garmin has arrived in the nick of time.
I've always fancied running a marathon, but mostly as a vague notion of something I might do one day. Now, thanks to race sponsor TCS, I'll be on the start line (or somewhere among the 50,000) as soon as April 23rd.
I'm looking forward to training my body for the Big One. The most I've ever run is 11 miles – once – and my groin and left calf muscle were extremely tender by the end. It goes without saying that I'll also need to develop some mental fortitude to cope with more than four hours on the road.
I'll be looking to various types of tech for help. One thing is for sure – I'll be asking the watch to keep my pace… 15-year-old me might get away with tearing around a three-mile course, but 42-year-old me won't appreciate 26 miles if he goes off too quickly!
Jonathan will be writing a weekly blog on his London Marathon journey – if you have experience or tips to share, comment on his LinkedIn post or drop him an email at [email protected]
Sports coaching platform to transform how businesses engage employees