MediaTech
A new streaming platform has launched to give music fans control of their live music experiences. 
Multiview Media's platform enables music industry professionals to stream historic video content or live stream shows in a multi-camera angle format.  
Letting the fan be their own director, this new and innovative technology will allow for a much more interactive experience when watching either live shows or historic content. 
The new platform goes beyond what a traditional broadcasting format has to offer with a much more engaging production. Music fans can now decide what they see, switching between camera angles – such as being on stage with their favourite band, viewing close-ups of the audience, as well as which artists or band members to zone in on – when watching their favourite concerts.  
Multiview Media's technology also opens up new revenue opportunities for the music industry such as pay-per-view, sponsorship opportunities or even releasing brand new, repackaged box sets. 
"Teaming up with the JBTV really showcases what our technology can achieve. Our focus is on providing the best possible engagement and experience for music fans, during a time when people are streaming and consuming more content than ever before – expecting something new and innovative," said CEO Ray Meadham (below).  
"Not only that, but our technology provides the music industry with a new commercial opportunity to either repackage archive content or broadcast live shows in a format that could be monetised."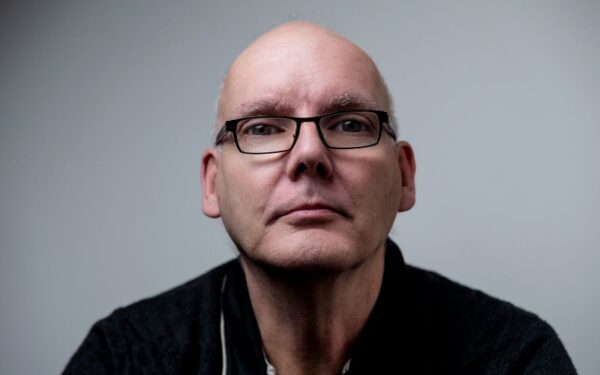 In conjunction with launching, Multiview Media has announced a partnership with JBTV – America's longest-running music television programme dedicated to introducing the world to new artists.  
JBTV will provide historic content from its extensive archives and Multiview Media will work alongside them to provide its end-to-end OTT (over-the-top) platform to deliver this content at home or on the go via smartphone or tablet – all in a new and interactive way.  
https://businesscloud.co.uk/news/100-mediatech-innovators-shortlist-revealed-vote-for-your-favourite/
The first JBTV event that Multiview Media is powering is JBTV's Revolution Television Virtual Music Festival, which is taking place 12-14 February – featuring some of the biggest artists in the world, including The Smashing Pumpkins, Fall Out Boy, Filter, Atlas Genius, The Joy Formidable, Failure and many more. 
This virtual festival will be broadcast in a multi-camera angle format, powered by Multiview Media. But also, the partnership paves the way to stream subsequent live shows in this new format. 
Peter Bowers, the executive producer of JBTV, added: "We are very excited to bring the JBTV ethos of breaking bands for 30 years to the world with our partners in the UK, Multiview Media.  
"Its multi-angle and multi-stage player technology is perfectly suited for delivering our live classic performances of the JBTV experience. We are looking forward to working with Multiview Media in what will be a long-term partnership, and ultimately delivering to the fans the most interactive way to enjoy our shows."