FinTech
When Mark Hartley founded BankiFi five years ago, he did not hesitate to base the startup in Manchester.
It seems an unsurprising decision for a proud Mancunian to make. However, after carving out a successful financial technology career in other parts of the world, it was a step into the unknown.
"I wanted to build the company in Manchester because I'd never actually worked here," he reveals to BusinessCloud. "My network is actually far larger outside the UK than within it.
"I wanted to set up a FinTech business outside of London, not on the Old Street roundabout; I wanted to do something which would help young people in my home city."
BankiFi, which placed sixth on our recent FinTech 50 ranking, specialises in payment processing and financial administration services for SMEs. The seeds of inspiration for the business came way back in the 1990s, when Hartley was working for a cash management business in Australia.
"This was around the advent of the internet: the company provided technology to banks to help businesses manage their payments and collections, and understand their transactional behaviour," he explains.
"Electronic banking was still relatively new and internet banking was brand new. It helped me to understand what businesses need, what banks wanted to offer to those businesses – and see the lack of automated information that you could get as a business owner in real time."
FinTech 50 – UK's most innovative financial technology creators for 2021
Hartley went on to scale payments technology provider Clear2Pay, which was sold to FIS for around €375m in 2014, having joined the business on day one. The company processed bank payments internally and connected them to clearing and settlement systems.
The experience opened his eyes still further. "We had offices in 21 countries and were running more than 100 bank accounts in different parts of the world," he says. "When the CFO wanted to understand what our working capital position was, it was a very manual, time-consuming process – and always wrong because by the time that the data was collated, it was obviously out of date. 
"The banks were building their own electronic banking services when accounting packages were effectively powered by data that came from a bank account. The problem at that time was cash and cheques were still relatively prevalent, so not all the data resided within your bank account."
The advent of open banking – a series of reforms to how banks deal with your financial information instigated by the 2008 financial crash – effectively lowered the barriers to entry in banking and finance, with consumers able to connect their bank account data to a host of applications offering unprecedented functionality and insight into their finances.
"Fast forward to 2016, there were significant changes in regulation coming down – but, more importantly, big changes in technology which allowed real-time data from either a bank account or an accounting package to be made available," says Hartley.
In 2018 the PSD2 directive further protected consumers by forcing payment services providers to improve authentication processes around the use of these third-party apps. However, unlike several of the UK's flagship London FinTechs, BankiFi's unique focus is on SMEs rather than personal banking.
There are 5.5m small businesses in the UK – firms with less than 10 employees – which equates to 99% of all private businesses, employing 60% of the whole workforce and responsible for £6.5 billion in revenues contributing to the nation's GDP. 
"It's a massively under-recognised group. BankiFi's purpose is to support this essential backbone of the economy – or any economy globally," continues Hartley. "We want to take the administrative burdens away from small business owners."
The technology platform provides accounting, invoicing, and payments, embedding banks within their customers' daily workflows.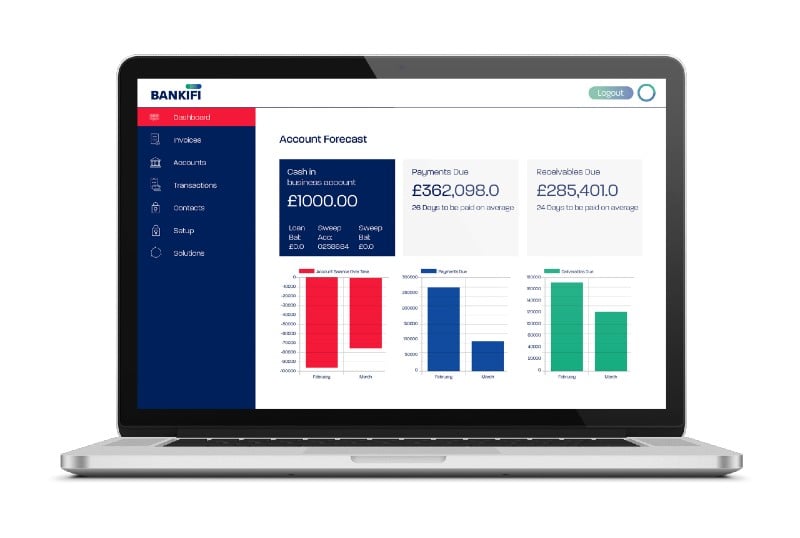 "The fashionable thing to do, from a FinTech perspective, would have been to do it ourselves, build a brand and go after it," says Hartley. "But the sensible thing was to recognise that the banks have got millions of customers, a captive audience; so we built a set of services to help small businesses through the bank, rather than doing it directly to the end users."
He adds: "We also chose to be in business banking and not consumer banking because, for some reason, everyone in the UK and Europe thinks that retail banking should be free. We don't think our utility services should be free – so why shouldn't we pay for our current account?
"In business banking, however, everybody thinks it's completely normal to pay £10 a month for an account. The banks can actually make money from it, whereas in retail banking, a bank makes its money from mortgages, car loans and financing."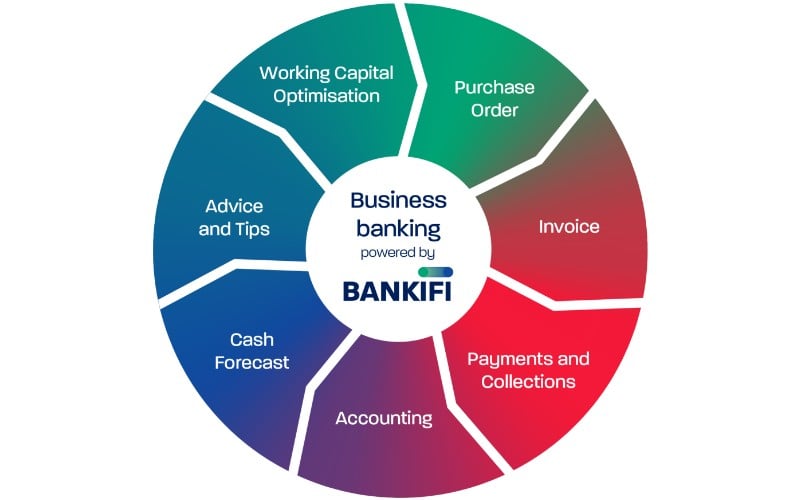 BankiFi, which recently raised £2.2 million in funding from Praetura Ventures and the Greater Manchester Combined Authority (GMCA), won its first flagship customer in the Co-operative Bank, also headquartered in Manchester.
"The bank wanted to have more innovative partnerships with some small and nimble agile players – and we were next door to them, almost literally," he acknowledges with a smile. 
"The stars lined up. Our philosophies, sense of purpose and ethics are also aligned – so they decided to work with us.
"The technology that we have built and deployed for them now has over 20,000 customers using it on a daily basis. It's processing over £8m per day in payments. We haven't had a single service call – not one. 
"The first mover is always a risk, but the technology that we've put together for them is working really, really well."
BankiFi provides both the technology for the Co-op Bank's own SME platform and runs a standalone app, Incomeing, available to customers of any bank.
It has won two further prominent customers in the UK market. Yet the opportunity extends far beyond our borders, with flagship clients across four continents due to be revealed in the coming months. 
"Why would I limit our product to other UK banks?" Hartley asks. "There's probably less than 10 banks in the UK, whereas there are 10,000 banks in the US. I don't know how many banks there are in Asia!
"When Praetura invested in the business, I wanted to show them that we can sell our products to all corners of the world. We'll soon have a customer in each geography that we want to go after, which means we're already a global software company and well on the way to providing services to small business owners globally."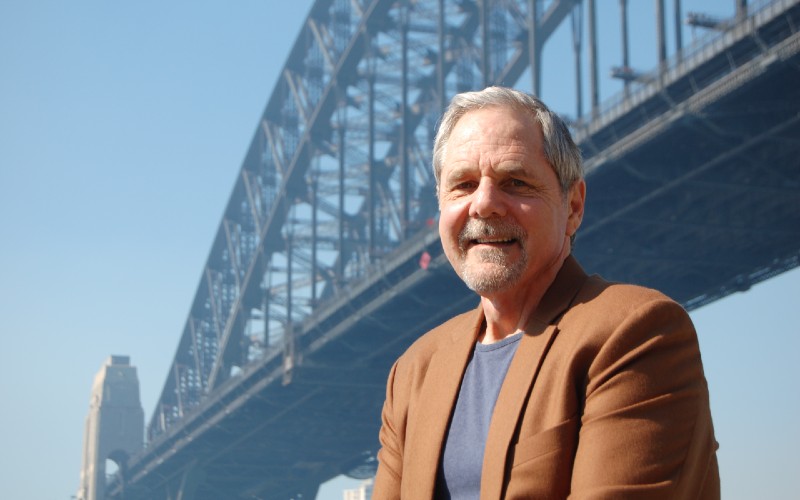 Global tech veteran Lloyd Parata has joined the business as country manager for the Australian, New Zealand and Singaporean markets, with an office opened in Sydney in April. A first customer in Australia and New Zealand followed.
"I was very impressed with BankiFi's tech, the founding team's background and the company's values," Parata tells BusinessCloud. "After talking to Mark, I had this epiphany that in all my years of selling software to banks, no bank had ever asked if we had a solution to help their small business customers.
"Australia is really ripe for change in small business banking.  The concentration of the big four banks, and the explosion in the number of FinTechs chasing the SME customer segment, has BankiFi perfectly positioned in the right place at the right time.
"Singapore and New Zealand are smaller markets than Australia, but it's a very similar story. We're confident we'll replicate our UK success in Australasia and SE Asia."
He adds: "We've been selected by one of the leading banks in this region, and we're deeply engaged in discussions with two other leading banks. In Singapore, we're also engaged with two banks, and will be starting a POC at one of these banks in February 2022.
"We're not seeing any cross-border challenges: in fact, with me being based in Sydney, we're able to offer a 'follow the sun' timeline – and that's a big benefit to our clients."
Hartley has set a target of helping more than two million SMEs globally by 2024 – and becoming a "flagship company for the North West of England".
"My ambition is for our company, which is firmly headquartered in Manchester, to be a global player," he says.
Speaking to BusinessCloud before the Manchester derby, the keen City fan adds with a grin: "Instead of Oasis and Manchester City being our city's key exports, I want our values of hard work, transparency, honesty and ethics to become known around the world."