MediaTech
The UK puppet–maker behind a new Netflix adaptation of Pinocchio has spoken of the 'transformative' impact of technology on its work.
World-leading firm MacKinnon and Saunders, which worked on Tim Burton's Corpse Bride as well as TV characters Bob the Builder and Postman Pat, is collaborating with Hollywood director Guillermo del Toro on the forthcoming stop-motion animation. 
The dark reimagining of Carlo Collodi's original fairytale The Adventures of Pinocchio is a musical fantasy telling the story of a wooden puppet that transforms into a real living boy, set against the backdrop of the rise of fascism in Mussolini's Italy, and featuring the voices of stars including Cate Blanchett and Ewan McGregor. 
MacKinnon and Saunders' puppets are based on designs by lauded American artist Gris Grimly. 
Co-founder Peter Saunders says technologies such as 3D printing, assisted by the North West Made Smarter programme, are giving it a technological lead over its international rivals. 
"Mackinnon & Saunders Ltd is an anachronism in today's digital world. We hand–make specialist puppets for stop frame animation. We employ sculptors, costume makers, metal workers and painters to craft the highly specialist puppets that clients from around the world come to us for," Saunders told BusinessCloud. 
"Like most companies we have already embraced digital technology for communications, accountancy, photography, and scheduling but Made Smarter support has enabled us to go further.  
"There were various digital technologies that we were aware of that we felt could revolutionise the puppet–making process whilst retaining the handmade aesthetic. The Made Smarter team worked with our company to evaluate these technologies and introduced us to other areas of digital technology that they felt could also be beneficial. 
"To date we are about two–thirds through the grant–funded project and it is already clear that the adoption of some of the proposed digital technologies will, and are, having a transformative effect on our core processes and productivity. 
"The support has put us ahead of the curve and ahead of our competitors. There is more to explore but it has been fascinating and rewarding to discover that traditional processes and digital technologies can combine seamlessly to create a new way of production."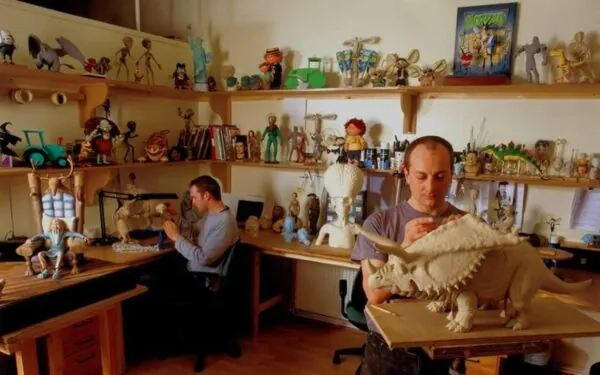 A free virtual summit – Made Smarter: The journey to digital manufacturing – on Wednesday 10th March will feature this and other inspirational stories to show manufacturers how to leverage and fast-track digital technology and tools for a year of recovery, growth and resilience. 
Curated by manufacturers for manufacturers, the conference also features an impressive line-up of industry heavyweights such as Juergen Maier, chair of the Digital Catapult and co-chair of the Made Smarter Commission; Stephen Phipson, chief executive of Make UK; Andrea Hough, MD of ATEC Engineering Solutions; and Glyn Jones, service delivery director at BAE Systems and chair of the Made Smarter pilot steering group. 
The programme will be hosted virtually using an interactive online platform and include insightful panel discussions and roundtable debates, interactive workshops, demonstrations of the latest digital manufacturing technologies and one-to-one advice sessions. 
To register your interest, visit https://www.madesmarter.uk/conference