Investment
An app designed to help Christians strengthen their daily connection to God has raised £30 million in Series B funding only three months after securing £30m in a Series A round.
Glorify was backed in December 2021 by individual investors including musicians Michael Bublé and Jason Derulo; Keeping Up With The Kardashians star Kris Jenner and her boyfriend Corey Gamble; Michael Ovitz and the founders of Candy Crush; plus VCs a16z, SoftBank Latin America Fund and K5 Global.
The new funding, led by SoftBank Latin America Fund, will be used to help Glorify roll out a series of new social prayer features 'designed to deliver an unparalleled user experience for Christians around the globe'.
"People are searching for greater meaning in this time of unrest and uncertainty," said Henry Costa, co-founder and co-CEO of Glorify.
"At Glorify, we believe that prayer has the power to help people fight anxiety, sleep better and support their overall wellbeing, and in the past few months, we've seen this in abundance.
"With these new funds, we will be able to further invest in product to help Glorify bring even more people together through faith and prayer."
Built from the premise that small and regular connections with God helps people fight anxiety, sleep better and support their overall wellbeing, Glorify empowers all Christians to reflect and enjoy their daily quiet time on their own terms. 
Users simply download the app for free from the Google Play or iOS app store, create an account and start their first daily worship.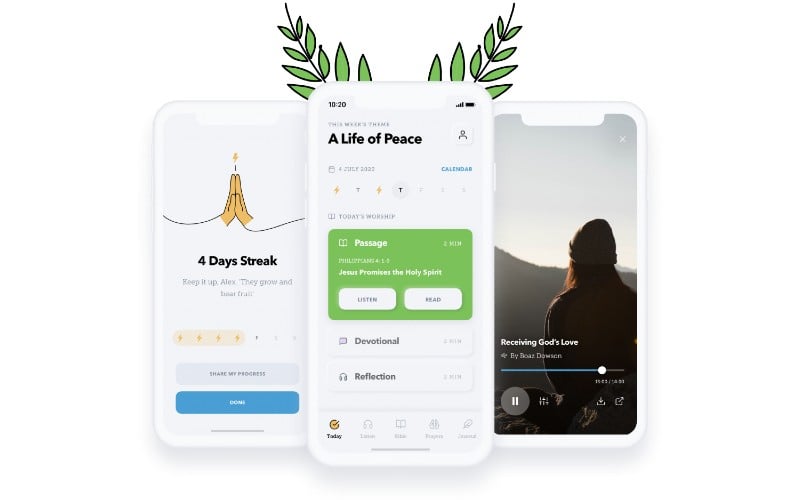 As users engage with Glorify, they are greeted with an inspiring quote, followed by a curated worship routine that consists of bite-size Bible passages, a devotional and reflection. They are then prompted to continue their spiritual journey by exploring additional content, including exclusive music, prayers and meditations. 
With new content presented to users daily, Glorify is designed to become a habitual app, fostering positive and life changing habits for users through their connection with God.
"Whether you are in the studio, on the road, or even with family, it is incredibly challenging to carve out quiet time," said Bublé before Christmas. 
"Prayer has been such an important part of my life. With Glorify, we now have the tools to find moments throughout the day to connect with God on our own terms."
The app has grown to 2.2m users who have completed more than 20m daily worship sessions and listened to over 204m minutes of prayer, music and meditation.
"Henry and I have created a product that means something to us personally," said Ed Beccle, co-founder and co-CEO of Glorify. "It is the strength of our collective perspective that has turned Glorify into a universal experience that speaks to Christians wherever they are in their journey of faith."
Paulo Passoni, managing partner SoftBank Latin America Fund, added: "Glorify has the potential of being absolutely huge. We have a strong conviction about the product and for what is yet to come.
"I have personally been using the product daily and have been really happy with the experience. Ed and Henry are truly exceptional founders."