Investment
An app designed to help Christians strengthen their daily connection to God has raised £30 million in Series A funding.
Glorify has been backed by individual investors including musicians Michael Bublé and Jason Derulo; Keeping Up With The Kardashians star Kris Jenner and her boyfriend Corey Gamble; Michael Ovitz and the founders of Candy Crush; plus VCs a16z, SoftBank Latin America Fund and K5 Global.
The funding will be used to help Glorify scale its operations and expand its team internationally and meet customer demand from Christians around the globe.
"When we first came up with the concept for Glorify, we knew we were onto something big, but as we met with investors, it soon became clear that we've managed to capture lightning in a bottle," said Ed Beccle, co-founder. 
"So much of what is out there doesn't resonate with people today. But with Glorify, we've created an experience that not only helps Christians maximise their daily quiet time in a way that fits their lifestyle and personal needs, but empowers Christians, young and old, to open themselves up to faith again."
Built from the premise that small and regular connections with God helps people fight anxiety, sleep better and support their overall wellbeing, Glorify empowers all Christians to reflect and enjoy their daily quiet time on their own terms. 
Users simply download the app for free from the Google Play or iOS app store, create an account and start their first daily worship.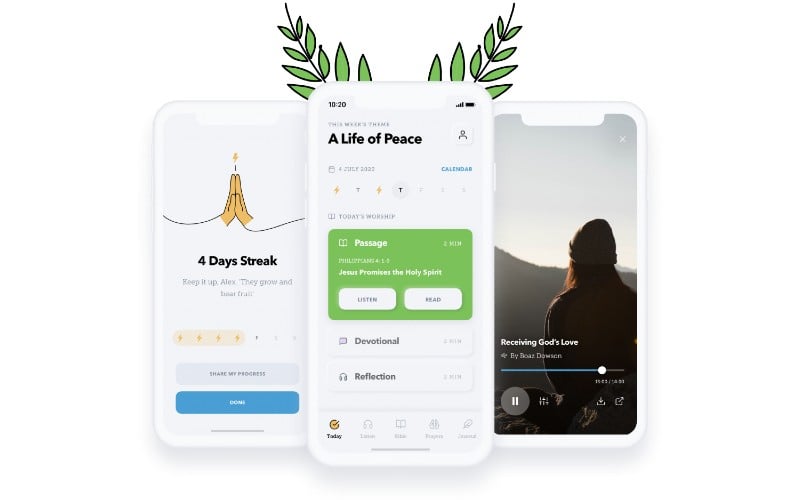 As users engage with Glorify, they are greeted with an inspiring quote, followed by a curated worship routine that consists of bite-size Bible passages, a devotional and reflection. They are then prompted to continue their spiritual journey by exploring additional content, including exclusive music, prayers and meditations. 
With new content presented to users daily, Glorify is designed to become a habitual app, fostering positive and life changing habits for users through their connection with God.
"Whether you are in the studio, on the road, or even with family, it is incredibly challenging to carve out quiet time," said Bublé. 
"Prayer has been such an important part of my life. With Glorify, we now have the tools to find moments throughout the day to connect with God on our own terms."
The app has grown to 1.8 million users who have completed more than 19m daily worship sessions and listened to over 173m minutes of prayer, music and meditation.
"The Christian community is both incredibly social and global, but has historically been underserved by new technologies," said Connie Chan, general partner, Andreessen Horowitz.
"Glorify is changing this with a best-in-class mobile app featuring individual and community-driven experiences, designed specifically for the Christian community. 
"We're excited to support Ed and Henry and the entire Glorify team as they continue innovating on the product, growing their exclusive content library, and connecting Christians in new markets around the world."