Investment
FinTech
FinTech app Snoop has raised £10 million investment on Seedrs, double its £5m target. 
The investment, raised from 1,725 investors, includes £5m proposed match funding from the government's Future Fund. 
Snoop, which topped our East of England Tech 50 innovation ranking for 2020, has previously been backed by Salesforce Ventures, Havisham Group and Sir Lloyd Dorfman. 
Headquartered in Norwich, Snoop is an AI-powered app which uses open banking to connect to a user's accounts and send them free financial advice. It entered beta in January then launched fully during the first COVID-19 lockdown.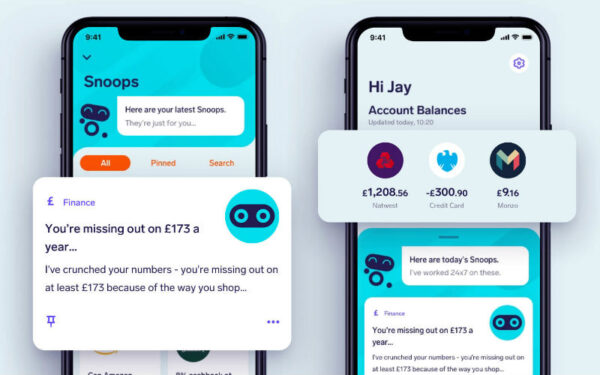 Chair Jayne-Anne Gadhia explained the origin story to BusinessCloud for our Q2 magazine this year.   
"We've accelerated to well over 100,000 downloads in under six months," she told BusinessCloud this week. 
"After a strong start, it's all about scaling quickly and from open banking to open finance – new features, new partners, new territories – there's a world of opportunity and we have a team ready to grasp them." 
Listen to Dame Jayne-Anne speaking about her journey from Virgin Money CEO to becoming a FinTech entrepreneur on the FastForward podcast (below)
CEO John Natalizia added: "The app uses secure open banking technology to provide data driven, personalised insights capable of saving the average household £1,500 per year. 
"We ultimately want to make Snoop the most valuable app on everyone's phone and the team is always looking for innovative solutions to help people make better financial decisions, save them lots of money and create a better banking experience." 
https://businesscloud.co.uk/east-of-england-tech-50/