Powered by open banking, Snoop is an award-winning fintech that helps people spend, save and live smarter.
A consumer-focused business, Snoop was founded by a group of highly experienced former Virgin Money executives, led by the bank's former CEO, Dame Jayne-Anne Gadhia. 
Together, they shared a belief that creating an innovative open banking-based proposition would enable them to deliver profoundly better outcomes for consumers. 
Overcoming the loyalty penalty
Research shows that inertia costs consumers £12 billion per year. This is known as the loyalty penalty. 
To put this into context, 8/10 consumers end up overpaying for at least one essential service, for example on their mobile, mortgage, insurance, or broadband bills.
To combat this, Snoop provides data-driven, personalised insights (known as 'Snoops') to help customers save money – both on their bills and overall spending. 
The app collates, prioritises and displays available money-saving suggestions via an individualised feed, 100% personalised, and based entirely on each customer's distinct spending behaviour.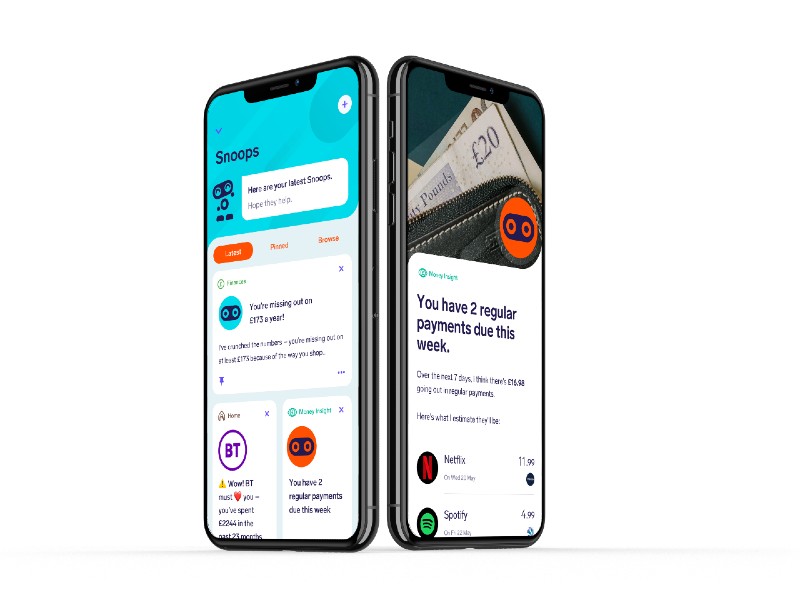 John Natalizia, CEO and cofounder at Snoop explains: "It's the hyper-personalised nature that makes Snoop super relevant, more rewarding, practical and useful in the everyday lives of our customers. 
"The app has a laser like focus on bad deals, poor value renewals and wasteful subscriptions and makes it easy for consumers to switch and save.
"A customer wrote to us recently to say they'd paid off almost £15,000 off their debts since last Christmas thanks to Snoop. Creating the business and app from scratch and seeing the ways it's helping real people manage their money is very rewarding."
The platform is connected to over 50 banks and, based on insights derived from transactional data, serves over 10 million money-saving recommendations each day.
Overall, the ambition for the business is to help make everyone better off and, by helping customers to switch to better deals across their household finances at exactly the right time, Snoop can save the average household £1,500 each year.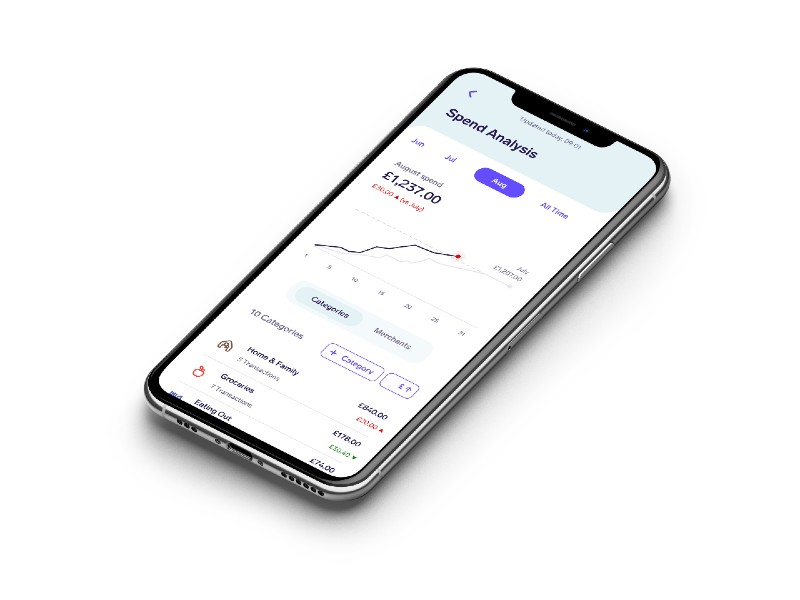 Open Banking is just smarter banking
Snoop wants to make open banking work for everyone. Doing so will play a significant part in improving financial literacy and help drive better financial decisions and outcomes for consumers. 
Open banking tech has created a fantastic opportunity for UK innovators to transform how both consumers and small and medium enterprises manage and use their finances. 
For too long, the big banks have controlled the most detailed and personal data of consumers' lives. This is part of why we are so unavoidably reliant on them. 
Challenger banks have made limited headway in providing customers with alternative products that challenge the traditional providers at scale. 
This means that the banking system lacks innovation and competition, just at a time when it's needed most with households facing a significant squeeze on the cost of living.
As a result, Snoop is doing what banks should always have been doing, delivering connected, helpful, personal experiences that genuinely make customers better off.
Transforming financial services
Snoop wants to transform traditional services like retail banking, money management and price comparison services. 
The business believes it can help to change the way people think about their money, use open banking – and eventually open finance, and smart data – to help make everyone better off, and play a significant part in defining the future of financial services.
Snoop's roadmap can be found here. 
Customers can download Snoop from the App Store and Google Play.