A new voice-activated assistant which allows quick and easy access to business data has launched in the UK.
Paris-based AskR.ai allows people to verbally ask questions about their data and have charts or tables drawn up in seconds.
Essentially a 'Siri for Big Data', it is accessible 24/7 and is built with non-data experts in mind – sorting, cleaning and interpreting data in an accessible way.
Founded in 2017 by three business intelligence experts and employing 10 people, askR.ai is the first AI-powered data assistant in the European market. The solution is already used by a large number of major international companies, such as Michelin, Renault, Geodis, Decathlon and Technicolor.
"Thanks to its seven layers of natural language processing and machine learning algorithms, askR.ai is able to understand your questions and its context, to find the right data to answer it, and to generate the right table, chart or number in only a few seconds," said Alexandre Schneider, co-founder and CTO.
"Traditional business intelligence and dashboarding tools have a very low adoption rate. More than three-quarters of business users don't have access to data. But luckily, the BI industry is at a disruption point."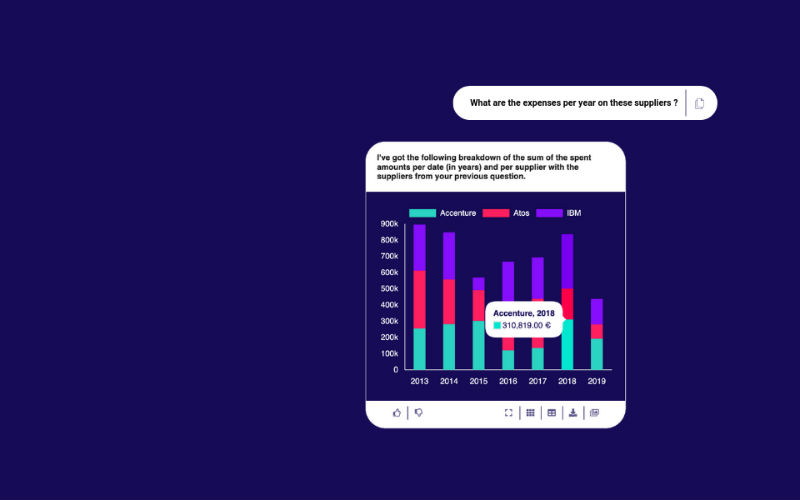 Schneider points to what Gartner terms 'augmented analytics' as the way forward.
"With augmented analytics, the goal is simple: it's not the user who goes to the data but the insight which come directly to the user. That's what we are trying to achieve with askR.ai.
"We don't have many direct competitors in Europe yet as our technology is part of a new way of doing BI – it's a game changer."
Users can email or text the data assistant, or integrate it into collaborative environments including Slack and Microsoft Teams.
"askR.ai can be used as an invisible app: users can just ask for their data on their existing daily tools such as Microsoft Teams, Slack and Facebook Workplace," continued Schneider.
"Our objective is to achieve 300% growth this year, just like we did last year. We are planning a rapid expansion in Europe starting in the UK with the objective to become the European leader in augmented analytics.
"The UK is a key market for us and we just started working with several agencies to put us in contact with major companies, leaders in their industry, who are looking to become truly data driven. This is a first step, but if it works well, we plan on having a dedicated UK team before the end of the year."