EdTech
Investment
Entrepreneur Jennie Johnson is looking to raise £2.6m in investment for her parenting app My First Five Years.
Johnson, who is best known as the founder of leading North West nursery group Kids Allowed, has been working with Manchester-based digital agency Apadmi for the last seven months and has been alpha testing the app with 200 parents from across the UK. 
She launched the new venture in January 2021 and has joined forces with long-term friend and co-founder Alistair Bryce-Clegg. Based in MediaCity, My First Five Years employs 11 people.
Johnson explained: "We are seeking to raise £2.6m and already have someone that has expressed support in funding any gaps to a maximum of 50 per cent so we launch in a really strong position.
"The child development space is full of apps that regard all children and their 'ages and stages' of development to be one size fits all. That's not the reality. Each child is unique and develops at their own pace.
"Our app will support parents in understanding the learning that is taking place, help them relax and enjoy their child's first five years more, whilst giving their child a strong foundation for their future learning."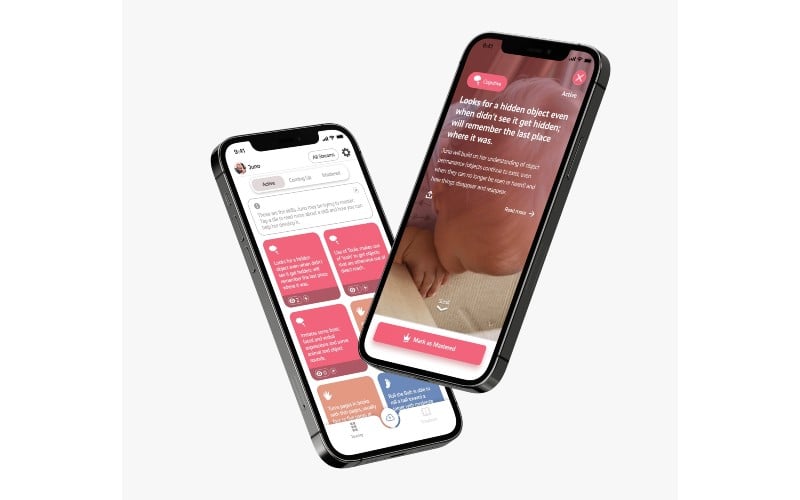 If the fundraise is successful a 2,000 strong beta testing group of parents will be created ahead of an expected launch in January 2022.
Johnson had planned to retire after selling her previous business Kids Allowed to Kids Planet in January 2020 but said she couldn't get the idea for My First Five Years out of her head.
"The more I thought it through, the more excited I got and I remain convinced that, done right, we have a world class idea that could be transformative," she said. 
"We've grown the team to 11 and they've been busy writing content and have identified 1,800 skills children acquire in their first five years.  
"The app supports parents in helping children master their skills through play and support a child's physical, cognitive and emotional development.
"The feedback we have been getting from our alpha group has been brilliant. The funding will allow us to give the product the exposure it deserves and continue the next phases of app development."