EdTech
Tech training provider Northcoders has opened a new training hub in Newcastle to deliver the company's range of bootcamp courses across the North East.
The new site, the listed company's third permanent base, is part of innovation hub TusPark at Barclays Eagle Labs located on Grainger Street in Newcastle city centre.
It says the launch of the hub is as a result of the recent increase in demand for technology training and upskilling in the region.
The centre will facilitate the flexibility of hybrid teaching both online and in person, with access available immediately.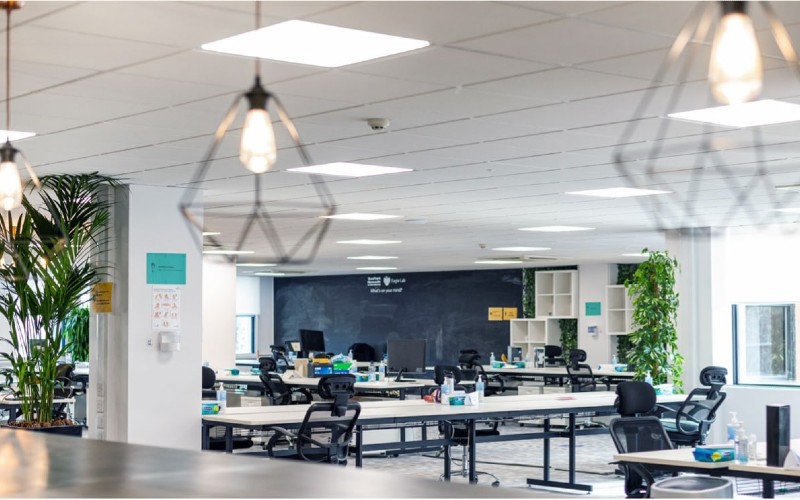 Founded in 2015, Northcoders is a provider of B2B and B2C coding and software development training to companies and individuals across the UK. 
Its business model operates a hybrid structure from its existing hubs in Manchester and Leeds. It is also building a presence in Birmingham through its online courses and there are plans to hopefully soon open a permanent base in the city.
Its coding school offers bootcamp courses to consumers from a range of backgrounds, delivered through virtual and physical learning. It also works with blue chip corporates across multiple sectors to supply innovative EdTech solutions for the upskilling and reskilling of employees and it is a registered provider of government-backed apprenticeships in the field.
Since its inaugural course in 2015, Northcoders has helped over nearly 1,000 people switch careers into tech, with average starting salaries of £25,500. Earlier this year it floated on the London Stock Exchange's AIM market.
"The TusPark site is a well-regarded centre of innovation and excellence, so we are excited to be part of this new and growing community," said CEO Chris Hill. 
"Newcastle, and the wider North East region, have growing tech sectors and the demand for digital skills and upskilling is increasing all the time. 
"Our aim with the new Northcoders Newcastle hub is to ensure greater access to education and technology training that will directly benefit businesses, individuals and in turn the local economy by nurturing talent in the North East."
Colin Tan, director of operations at TusPark Newcastle Eagle Labs, said: "We are extremely pleased to welcome Northcoders to Tuspark Eagle Labs and into the rapidly growing tech community of Newcastle. 
"Tech skills are vital for our industry's problem-solving nature, and Northcoders will educate and equip this new generation with professional, not just academic, knowledge. 
"We look forward to working together to help grow the Newcastle ecosystem."