MediaTech
The increasingly toxic environment of social media poses a huge threat to our mental health. 
That's the view of Sacha Lazimi, CEO of a rapidly-growing social media platform with 45 million users which is planning to increase its workforce 10-times this year.  
Lazimi co-founded Yubo in France in 2015 as a safe space for teenagers and young adults to make friends "away from the pressure of followers or likes". 
"These don't exist at all on Yubo," he tells BusinessCloud. "Our users can be themselves, without the pressure of impressing others online. We want users to create genuine friendships online by placing interests and shared passions at the centre of everything we do. 
"Social media plays an important role in our lives, and has been essential over the past year to keep us connected whilst social distancing. However, whilst playing a crucial role in our lives, traditional social media platforms have come under some criticism for the mental health impact of excessive use.  
"Traditional platforms have been the centre of this criticism, as they are often accompanied by ads and influencers which has now created a 'comparison culture', where users are constantly comparing themselves to others online. 
"We have fallen into a race for likes and the mass of content has become far too large, losing quality and relevance."  
Users of Yubo can browse interests, such as sports, video games or music, and create a livestream. Anyone on Yubo will then be able to see them and send them messages, with the host choosing whether to add viewers as new friends. 
Once users become friends on Yubo, they can chat with each other through instant messages or livestreams.  
This pressure-free environment is striking a chord with Gen Z: in 2020, the app experienced a 550% increase in time spent on live streams. Now, its UK users aged 21-24 are now spending over a full day a month on live streams, more than the average UK user spends on TikTok a month.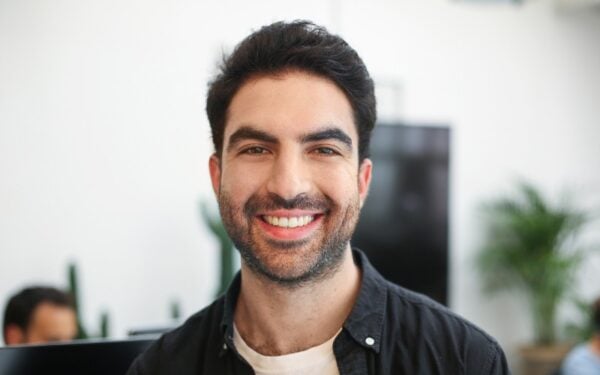 "Yubo's top priority is to keep users safe online, which is why we have integrated tech such as AI to monitor interactions between users and identify inappropriate photos, videos, and messages being shared amongst underage and vulnerable users," Lazimi (above) explains. 
"We have a minimum age limit of 13, ground rules and innovative safety tools, such as age recognition and real time safety alerts, which work to reduce the risk to young people and improve their digital awareness.  
"We recommend other social media platforms follow suit and place safety as their number one priority." 
London-based 20-year-old Angelica and 21-year-old Mjay met in January through a Yubo livestream discussing shared political views. They now count one other as best friends, streaming together everyday, despite never having met in person. 
Mjay said: "I always felt like there was a stigma attached to meeting people online… I was very wary until I met Angel, but meeting her has opened my eyes to making friendships online and I felt safe communicating and streaming on Yubo.  
"I never thought I would make a friend during lockdown but Angel is one of my closest friends."  
Angelica added: "It's broken down the stigma for me too, 100%… you can make genuine friendships online. This is probably one of the best friendships I have made for a very, very long time.  
"We have the same interests and just bonded and clicked straight away – it just feels right."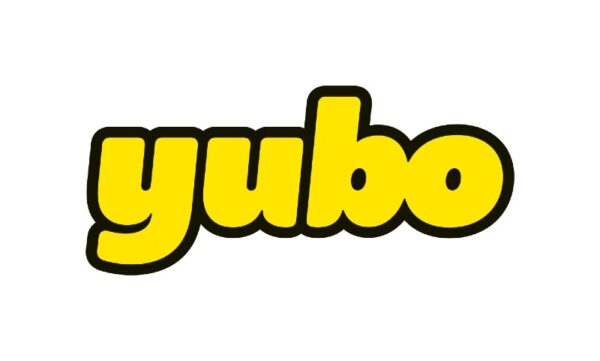 Since its launch in 2015, Yubo has grown significantly in key markets including the US, the UK, Australia, Canada and France. Last summer, Yubo added Latin America to the app's roster. 
Last year it opened its first UK base – its second-largest market – in London and raised $47.5 million in a Series C round, while revenues were around $20m, a doubling of turnover from 2019. 
"We have grown exceptionally, climbing to 45M users in 40 countries worldwide… 5m are based in the UK alone," says Lazimi.  
"This huge growth aligned with lockdowns around the world, as younger generations turned to social media to remain connected to each other and make new friends." 
He adds: "We operate using a 'freemium' business model. Users have access to a free account, but they can buy premium features. Users can spend as little as £2 to buy premium features that let them do things like pushing their chat group to the top of Yubo's home page for a couple of minutes.  
"We have also just introduced YuBucks, Yubo's very own currency. Yubucks can be spent on our usual Powers (Boosts, Spotlights, Turbos & Fast-Adds) and can be purchased. YuBucks can be purchased directly through the app.  
"Traditional social media platforms often rely on advertisements to make money, which we believe has taken away from the purpose of social media, and we think that the 'freemium' model is truly the future of any social platform if you want to monetise today. This business model means that Yubo doesn't have any ads on our platform at all.  
"As a result, it means that we do not sell our users' data to generate revenue and that users don't come to our platform to make money." 
Yubo currently employs around 50 people. "This year we plan to multiply our workforce by 10… in particular, strengthening our presence in the US and continuing to grow our UK team," says Lazimi.  
"We also plan to continue to develop the app further and add more functionalities to the platform, including more interactive games, which users can play as ice-breakers. We are working to continue to develop this side of the app, in order to facilitate interactions online." 
Social media