MediaTech
Investment
A London-based startup has launched its social disposable camera app and gone straight to No.1 in the Apple App Store charts for free iPhone apps.
Lapse, supported by a £1 million seed round, allows close groups to recreate the magic of old-school disposable cameras by taking 36 snaps to 'rolls' in private group chats: 24 hours after the first shot is taken, the roll is revealed.
The startup was co-founded by brothers Ben and Dan Silvertown. "In a world where you order food in a tap, hail taxis in an instant, and swipe to date, there's something oddly exhilarating about being forced to wait," said Ben.
"Before digital cameras you had no idea what you captured. The suspense of not knowing paired with seeing your snaps for the first time is a powerful feeling. We've re-created that experience and made it social."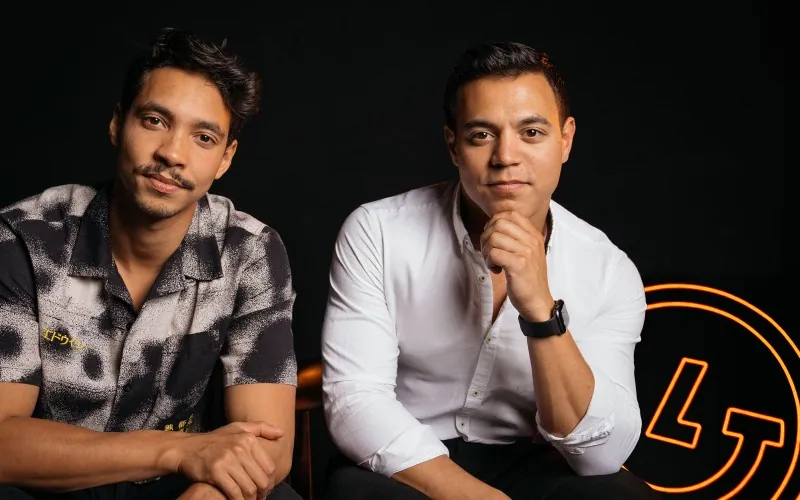 The app saw more than 150,000 pre-orders on the iOS App Store despite being made invite only – and on the first day went straight to No.1.
Dan added: "There's an unmet need for pressure-free, friends-only sharing. 
"Photos taken on Lapse cannot be reviewed, edited, or curated in ways that other platforms allow. The result is truly authentic moments shared privately between friends, not followers."
The funding round—closed in just four days—was led by Speedinvest, with participation from Atomico (via its angel programme's Sameer Singh), and notable angels including Matt Robinson (Founder of Nested, GoCardless), Ian Hogarth (Founder of SongKick), Simon Franks (Founder of LoveFilm), Claire Nooriala (VP EMEA, Snap Inc.), Jamie Swango (ex-CMO of Deliveroo and GP at The Craftory), Vinay Solanki (Head of Channel 4 Ventures), Dmitry Tokarev (Founder of Copper.co), Mike Lobanov (GP at Target Global), and Maria Palma (GP at Kindred Capital).
"Lapse is for everybody but while we launch we're focusing on photographers and the creative community," added Dan.
"We're remaining laser-focused on our power users who are taking 50-100 photos per week to their groups, rather than getting distracted by on-boarding more people for the sake of vanity metrics." 
The new funding will be used to further develop the product. 
"I remember when weddings had disposable cameras at every table," said Jeroen Arts, partner at Speedinvest. 
"Developing the film and seeing what shots were taken days or weeks later made the day even more special. Lapse is using technology to bring back the suspense of documenting everything from our daily lives to major milestones with the people we love. 
"It's no wonder there's already such high-demand. We're excited to develop the future of photography along with Ben, Dan and their team."