Partner content
HealthTech
MyLifeKit, a new company which has launched in the 'AI for Life' space, is about to close a £2m million Series A funding round. The company is also connecting with strong equity partners and institutional banks to close a £10m Series B funding round before Summer 2022.
MyLifeKit is developing a cutting-edge platform called LifeScore, which will merge health-related data and credit-related data to offer users a numerical expression of a person's life based on their physiological needs, health, and financial wellbeing. The service is expected to launch in June 2022.
Consumers will use the MyLifeKit platform, LifeScore, to evaluate potential risks posed by unhealthy lifestyles and present solutions to improve it. The service also has applications in the healthcare sector, by allowing Healthcare professionals deeper insight into a patients lifestyle. It can also be applied in the insurance and banking sector, to help consumers with better access to credit and insurance coverage, as enabled by a positive LifeScore, similar to how traditional Credit Scores usually work.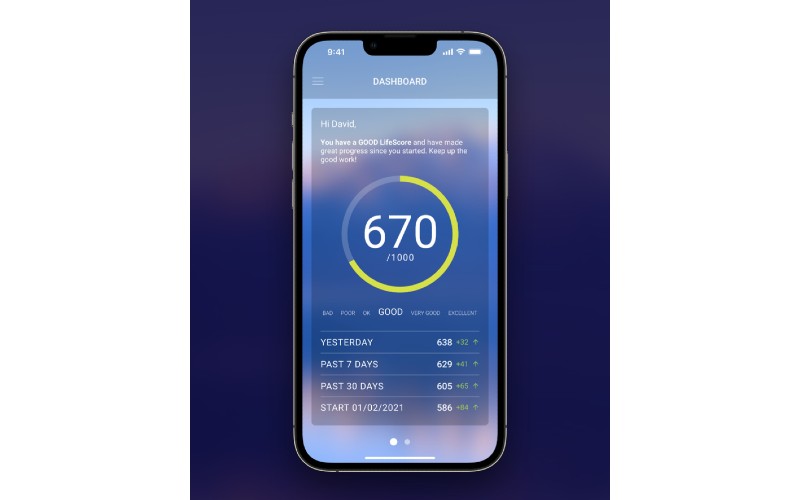 Romano Toscano, CEO & Founder of MyLifeKit commented: "Numerical signifiers have surged in popularity in recent years, and yet there is no offering which combines credit and health analysis into one simple score. 
"The benefits this product will have in boosting personal health awareness, flagging potentially unhealthy lifestyles, and even catching diseases and life-threatening illnesses will be revolutionary. Our vision is to use accessible information and technology to create a 'LifeScore' Society, leading to better lives for everyone."

MyLifeKit has also partnered with Egalify, who led the Series A funding round and will provide ongoing support to ensure that innovative ideas are turned into successful ventures that create prosperity. They have also partnered with TransUnion, who will be their official credit score provider.
As part of this partnership, Egalify and MyLifeKit are looking to develop a sustainable solution that will enable a larger audience to benefit from financial, economic and social prosperity.