The CEO of a reverse auction marketplace expects the Durham firm to benefit massively from changes to the insurance industry.
Following decades of experience building trading systems for major banks – and a stint running a hedge fund in Paris for five years – Gavin Sewell founded Honcho in 2016 to fix fundamental problems in the "dysfunctional" insurance market.
The platform allows insurance providers to compete against each other in a real-time reverse-auction, lasting only 30 seconds, which takes into account the precise requirements of a customer in a policy.
Its first products serve the car and van insurance markets, with more to follow down the line.
When a consumer creates a Honcho account, it takes on board detail such as driving experience, licence points and the presence of black box devices. Ahead of the auction, it will know if that consumer wants a pay-per-mile policy or windscreen cover, for example.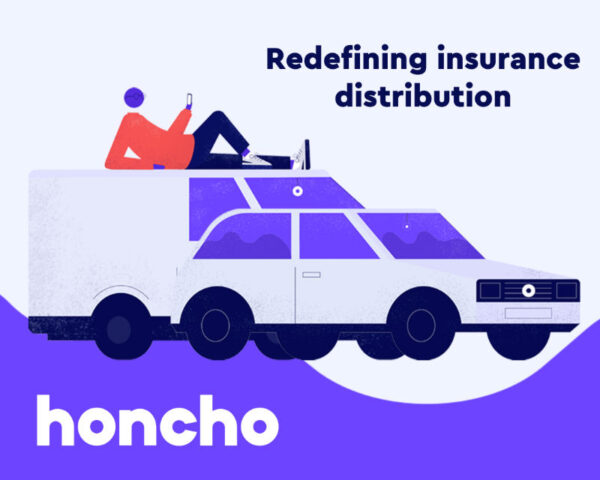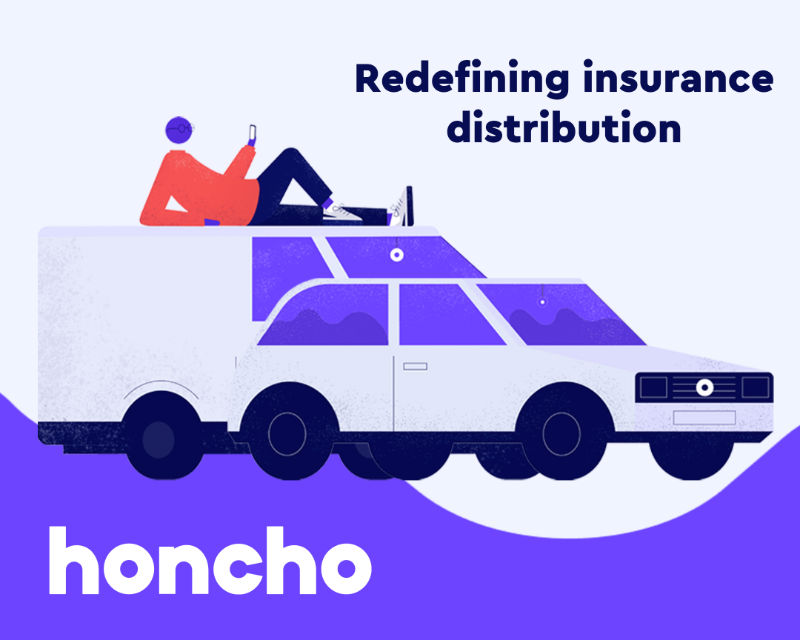 "The big problem with price comparison websites is that it's all about price," Sewell tells BusinessCloud. "The assumption is that cheapest is best – but cheapest is just cheapest; cheapest is also probably s*** because it's not going to serve necessarily what it is that you need in the policy.
"Insurers are encouraged to strip value from their policies to get to the top of the price list."
On the premise that the traditional price aggregator commission model is outdated, Honcho charges providers £1 to enter an auction and bid for a consumer's business.
"If they think they haven't got a product that suits, it wouldn't make sense for them to enter the auction," Sewell explains. "So immediately, we start to avoid the problem you see on price comparison websites, which is that you get 100-150 results.
"Largely those are inconsequential: you're not going to look at them because they're on page 2, 3, 4 or 5; or because the price is silly.
"That's not a great experience and it's actually brand damaging for the insurers. Why put your brand out there against a price that doesn't make sense to a customer? It forces them to target their ideal customers properly."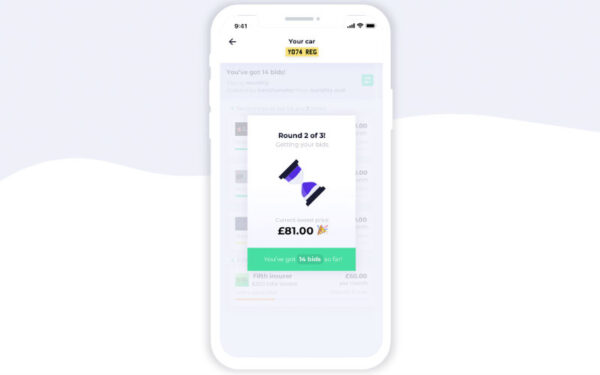 Honcho, which Sewell describes as an open, transparent and totally equitable marketplace, now has 44 car and van insurance providers on its platform and has signed up around 21,000 users through its iPhone and Android apps and website gethoncho.com.
"You're going to get maybe 10, maybe 15 bids back in our marketplace," says Sewell. "We score those policies against what you said you needed – a Honchometer score – rather than on price."
Quoting in the insurance industry was run on algorithms before Honcho came along, meaning providers are already set up to process "enrichment data" generated during an auction and automatically compete for the business over that 30-second period.
In September, the Financial Conduct Authority released a bombshell General Insurance Pricing Practices Market study which effectively outlawed the practice of dual pricing.
It is no secret that new customers are handed the best deals while those displaying loyalty are 'price-walked' over time. The FCA estimates that £1.2 billion annually is being over-charged to customers who do not switch providers.
The FCA's proposals include a requirement to "offer a renewal price that is no higher than the equivalent new business price for that customer through the same sales channel".
"The report is throwing the industry on its head because the user acquisition models mean the insurers are not making money out of their new customers until year three or more," says Sewell.
"It seriously damages the industry's reputation: if anything, I should be getting a discount if I'm loyal to you, right?
"If I can't strip price to get the customer through the door, how am I going to get them in? The answer is to give them a good product and stop focusing the distribution channels so heavily on price discounting in year one.
"From our point of view, this is a massive win: it's going to help fix the industry of some of those inherent issues that exist today; and it totally plays into what we've been building for the last four years."
Honcho, which has raised £3.8m in capital funding to date from 1,800 crowdfunding investors plus VCs Maven Capital Partners and Insurtech Gateway, plans a Series A round next summer.
Sixth on BusinessCloud's 100 FinTech Disrupters ranking for 2020, it was recently selected by Insurtech NY in the United States to join its 2020 accelerator programme and be connected into the New York insurance ecosystem, highlighting its global potential.
"We want to augment what we're doing with cars and vans with other SME stuff: business interruption insurance, professional indemnity insurance, public liability insurance, that kind of thing," reveals Sewell. "Then potentially home, contents, pets and travel."
Amid rapid expansion, there are no plans to open further offices in the UK.
"We can do this from anywhere – and this currently includes a collection of our houses," he adds. "We are well-served in the North East by five good universities – we've got some really good access to talent here.
"There's a certain benefit to not being in in London, let's say, in terms of price and cost."