Our special series about tech businesses founded in 2020 highlights tales of resilience, remote relationships and pivoting. No.8: Volunteero
Former banker Ashley Staines has never met the two other co-founders of the business they set up in May 2020.
London-based Volunteero is a digital volunteer management platform for charities, which enables them to create standalone tasks that pre-vetted volunteers can then sign up to complete.
The business aims to save charity staff time in managing their volunteer workforces and has launched with Age UK in Gateshead, where Staines already helps out as a befriender, resulting in a 280 per cent increase in productivity.
Founders Kedar Kasarekar and Luca Weibel are Switzerland-based, introduced to Staines previously through his network.
"We've never met and have just generated a friendship over Skype, so we do feel like we know each other and we share a lot of the same values," says Staines, adding that they gained an Innovate UK grant for cutting edge start-ups in May.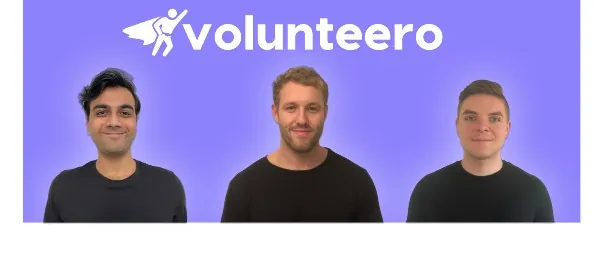 Challenges have included launching a charity platform at a time when charity donations are down by 30 per cent, but Staines believes the business can weather this.
He also had a challenge in opening a bank account to deposit the Innovate funding when banks were closed.
"We have a real vision that we can make a meaningful impact on volunteering in the UK," he adds.
https://businesscloud.co.uk/news/launched-during-covid-tickd/