MediaTech
To step inside Abbey Road Studios is to step into music history.
Some of the world's most famous and influential albums have been recorded here, including Pink Floyd's Dark Side of the Moon and OK Computer by Radiohead.
Studio Two, which was used to lay down much of The Beatles' best-loved work, features pictures of the Fab Four as well as Kylie Minogue and Oasis.
Now a Grade II-listed building, its endearing popularity is evident among the queue of tourists waiting to have their picture taken on the iconic pedestrian crossing – which also has protected status. Even Studio Two's original wooden flooring remains in place.
What is perhaps less well known is the history of innovation at the St John's Wood institution. From the creation and patenting of stereo in 1931 to holding the blueprint for the modern recording console, the walls and feel of the three-storey townhouse lay claim to a heritage which changed music forever.
Fast forward to 2015 and the studio launched Abbey Road Red. The first music-focused technology incubator in Europe, it mentors start-up music businesses to build on almost 90 years of technological advances.
"We're an incubator, not an accelerator," Isabel Garvey, managing director of Abbey Road Studios, explains to BusinessCloud. "The support is bespoke, and it's very much about growing the ethos of the founder."
Having worked across the industry for 14 years at the likes of EMI and Warner Music International, Garvey has experienced the era of digital disruption first-hand. She had her own vision for Abbey Road.
"I got a call to look at the studios and asked myself what it could look like in 30 years' time. If we want to be relevant, we need to have a brand presence before and after you come into the studios – and that means being really deeply engaged with tech.
"I was somewhat cynical of what we would find in the digital marketplace, but was pleasantly surprised with the quality of start-ups and technologies we found.
"As a brand platform, we thought we could be really valuable in helping start-ups shout about what they're doing by using the talent in the building."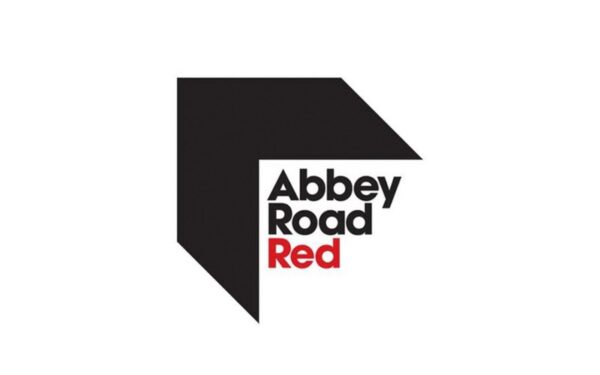 Red offers a unique programme to suit businesses' needs over a six-month mentorship, including expertise from Abbey Road residents, access to the studios, financial advice and an outstanding platform for exposure.
"It gives us the opportunity to go really slow, get to know the founders and not force them into any position that won't help the business," says innovation manager Karim Fanous, who came on board in 2018 having immersed himself in tech at industry strategist Music Ally.
Garvey concurs. "We discuss what they want to get out of the next six months, and it really varies. We encourage the businesses to be strategic in terms of what investors bring to the board and how that supports the business. We add most value to businesses that are post-seed financing."
We are speaking to them before Red's annual Demo Day in Studio Two, where the latest start-ups to graduate – LifeScore, MyPart and Audoo – will be presented on-stage. Abbey Road Red has now mentored 15 companies which have collectively raised almost $40 million in funding with a valuation in excess of $200m.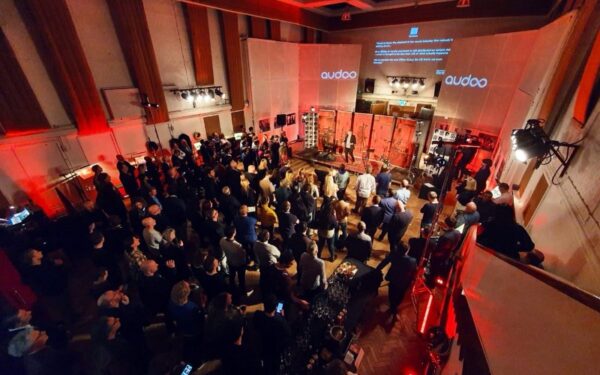 The incubator has moved from a yearly application process to sourcing start-ups through constant monitoring of the music tech scene, which better reflects the constant nature of innovation in broader technology.
The passion of Garvey and Fanous clearly have for the project is evidence of the human element lying at the crux of what they can offer new businesses. "I think that's what makes it really special. The reason we only take on four or five a year is because we have to invest a lot of time and understanding. It's very human-led," says Garvey.
However intelligence of the artificial variety is also apparent at Red, which Garvey says can augment the inherent originality in music.
"Everyone in the 80s and 90s thought the synthesiser meant the end for music because you didn't have to be skilled anymore, but it actually created new genres. AI might just bring about a completely different listening experience – but it will never replace humans," she says.
So who are the latest graduates from Abbey Road Red?
MyPart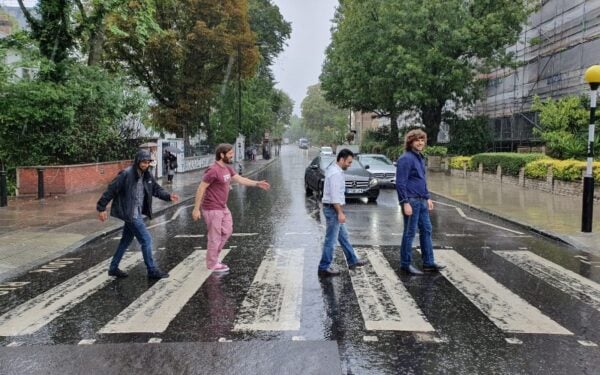 Start-up MyPart is a marketeer's dream – an algorithm which helps people find the perfect music for their advert or video.
Its founders Ariel Toli Gadilov and Matan Kollnescher are working with leading music execs to catalogue the millions of songs forgotten in the archives and make them searchable for brands and companies. It does this through song mining: the ability to deeply comprehend lyrics and music using artificial intelligence.
Kollnescher worked for seven years for an intelligence agency and also studied music at university. "At some point these worlds collided, and I realised that technology could be utilised to change the way that we search for relevant music," he explains.
We're joined in the interview at Abbey Road by president Ronny Vance, who describes himself as an "old-time music business guy from the States". Having run companies for David Geffen, worked at 20th Century Fox and signed Tupac to Interscope Publishing in the 90s, he explains how he and Gadilov – a former risk manager at Intel – were both attracted to Kollnescher's romantic idea of helping songwriters around the world.
"We went to LA and called upon my pals that run EMI, Sony and Geffen etc. One guy in particular – the head of Universal on the West Coast – asked if we could help him before helping the whole world," Ronny recounts.
Kollnescher explains: "Music publishers and record labels end up with catalogues of millions of songs, and these are immensely valuable but too vast for one person to grasp. One way of dealing with that challenge is tagging. We wanted to do something deeper that actually comprehends and captures the magic of music.
"Our software takes apart the aesthetics and the semantics of what's in the song musically and lyrically. You input a couple of songs that you feel have something in common and MyPart identifies the coherences between them. It then takes that fingerprint and looks through millions of songs, finding songs that have similar secret ingredients in them."
The team at Abbey Road Red was enthusiastic about the opportunity of opening up MyPart's product to a wider demographic of disenfranchised songwriters when the start-up came on board in June 2019. MyPart "raised its first dollar" two years ago, and that total has now reached $1.5m with the support of Red.
"We started understanding that there is a lower-hanging fruit which is far easier to get on board," explains Kollnescher. "We're now at the stage of negotiating with three major publishers and several major record labels. We want to open up the platform to anyone so we don't have the limitation of analysing a million songs."
LifeScore
Imagine a soundtrack to your own life – a personalised score which ebbs and flows according to how you are feeling.
Start-up LifeScore has made this a reality with an AI platform developed in part by Siri co-founder Tom Gruber for award-winning composer and cellist Philip Sheppard (pictured above with Fanous).
"I spend my life putting music to picture – why can't that happen in real time when I'm going for my walk? We all carry technology that can cope with that," asks Sheppard.
"We don't want to be making artificial music – rather beautiful augmented music. If I've never had any training, why shouldn't I still have the tools to enable me to really feel what it's like to carve music in real-time?"
Mirroring the modern phenomenon of constant memorialising through social media platforms such as Instagram, LifeScore is described as creating a "present nostalgia".
Chief business officer Carl Dalby, a patron of the British Film Institute, resonated with the concept and became involved five years ago after a long period spent in tech consulting and management. Between Dalby, Sheppard and Abbey Road Red, there is an impressive black book of musicians they can contact and subsequently build into their ecosystem.
"We record everything in a studio and sample it properly. We've got the Chamber Orchestra of London and Guy Pratt from Pink Floyd already in our demos. Through wearable technology, a soundtrack is carved to your walk in the forest. The platform picks up on [the human] pulse and movement – it is trigger-agnostic. You press play and never hear the same music again – and it's real music, not machine-generated."
Dalby adds: "If it moves you, you can also share, save and replay the score you created."
Dalby demonstrates the incredible tech using his phone: as the device is turned over, it quietens; then as it is turned and lifted, it gains renewed emphasis through the seamless adjustment of levels or addition of instruments.
So is LifeScore set to change the landscape of how we digest music? "It's definitely not a replacement for things like Spotify and vinyl," the pair insist. "We're not looking to threaten the record industry – we're hoping to look at new behaviours."
Audoo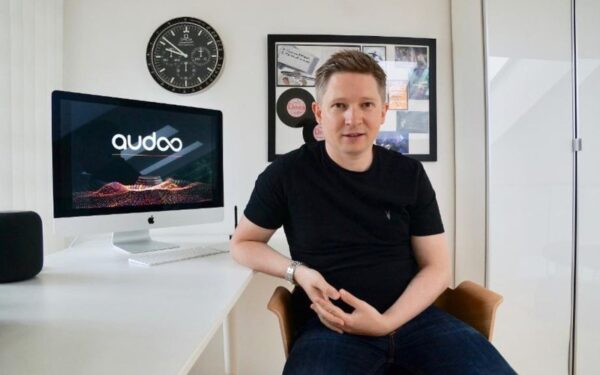 CEO Ryan Edwards was walking through a famous department store when he heard his top 10 hit Domino Effect by noughties indie band The Lines playing.
Looking deeper, he found that no royalties were paid for the airing – which led him to wonder how much money he was missing out on and eventually to found Audoo.
"What Audoo does is recognise audio that's played in commercial spaces – gyms, pubs, retail outlets. The challenge is that nobody really knows what's been played when it comes to royalty payments," he says.
"We've created an 'audio meter' – think of it like a smart meter. You'd have one in every commercial premises to capture what's been played and report it back so the money goes back to the right artist.
"We've built a digital fingerprinting engine with a massive library of music which came from Abbey Road and Universal, and essentially you match two fingerprints together.
"Any public space playing music is required to have a commercial licence – similar to a TV licence. We're currently working with royalty societies so that audio meters will be sent out on renewal of these licences."
The team met Abbey Road Red in early 2019. Now nearly 18 months old, it has grown from two to 10. In the last six months Edwards has taken the concept to Australia, Ireland and the US, gaining traction in commercial conversations as they go.
"The biggest advantage was working with Universal and getting access to their catalogue. They got us to the right people. We're now in commercial negotiations in a couple of territories around the world to go and launch in a full market later this year," explains Ryan.
Audoo will shortly launch its pilot across 250 locations in the UK and within a variety of commercial environments.
music