Cryptocurrency
Cryptocurrency exchange Coinbase would consider moving its HQ to the UK if its home market in the US does not produce improved regulatory clarity within the industry.
CEO and co-founder Brian Armstrong told the 2023 Innovate Finance Global Summit that "anything is on the table here" due to the situation.
"The UK is our second-largest market in terms of revenue. We're founded in the US, and I think the US has the potential to be an important market in crypto – but right now, we're not seeing the regulatory clarity we need," he told the flagship event of UK FinTech Week.
"If a number of years go by where we don't see regulatory clarity emerge in the US, we may have to consider investing more elsewhere and relocating wherever is necessary."
Earlier this week he met UK Economic Secretary Andrew Griffith to discuss regulation, tweeting afterwards: "The UK is moving fast on sensible crypto regulation to both drive economic growth AND consumer protection. Excited to keep investing in the UK."
He raised the issue of banks blocking people from investing into crypto – saying it is likely unlawful – and rules around finance promotion which he claims are harmful to "real world use cases, formation of capital markets, and consumers".
Meanwhile Griffith told CNBC that the UK could have digital asset regulation within 12 months, citing Brexit as an enabling factor.
"We've got this great asset… control back of a rule book – not something the UK has had for decades – so we've got the ability to move in an agile and proportionate way," he said.
"Wherever possible we want to see the same asset regulated in the same way [as other financial services], but there are some additional opportunities in the crypto asset or distributed ledger space and we want to take advantage of that."
Griffith said fiat-backed cryptocurrencies will come "even sooner than the broader regulatory framework", but the proposed central bank digital currency will not arrive in the next year.
Cryptocurrency shorts
Crypto exchange Kraken has secured a virtual asset service provider licence from the Central Bank of Ireland to operate in the country. It says this shows its robust compliance with anti-money laundering and terrorism financing rules.
Unchained, a financial services provider for Bitcoin holders, has raised $60 million in Series B funding led by Valor Equity Partners.
Bitstack, a bitcoin savings app based in France, has raised $2.1m from Founders Future, Y Combinator and Kima Ventures.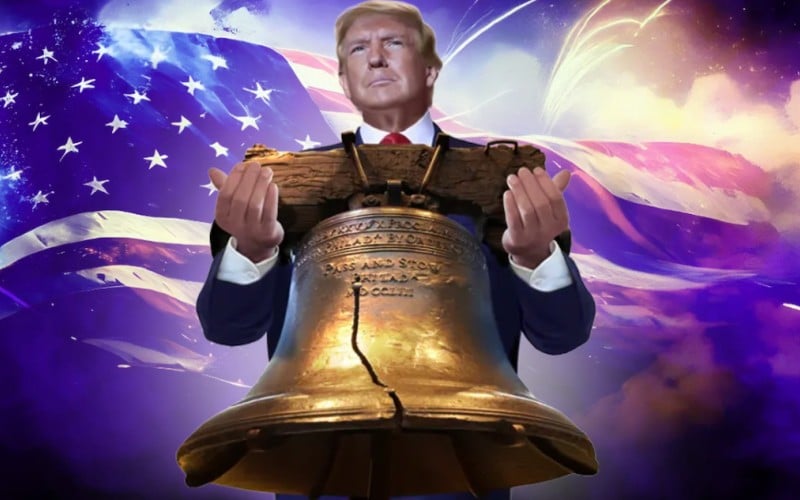 Former US President Donald Trump has launched a second round of NFT trading cards after making $3.76 million from the first drop. Also priced at $99 and featuring Trump's likeness, they generated more than $100,000 in the first 24 hours – but caused the floor price of the first collection to drop more than 60%. "I could have raised the price MUCH HIGHER, I believe it still would have sold well, with a lot more money coming to me, but I didn't choose to do so. I WILL BE GIVEN NO 'NICE GUY' CREDIT?" he said.
Why are female leaders being overlooked for top FinTech jobs?
Crypto prices
The overall market cap of the 23,400 coins is at $1.28 trillion at the time of writing (7am UK), a 1.3% increase in the last 24 hours.
For round-ups of recent cryptocurrency news developments, click here.
For valuations of the top 100 coins by market cap in US dollars, plus 24-hour price change, see below.