Partner content
Developing a strategic and successful business partnership with universities can mean a lot of different things for different ages and groups of people. For corporations, it means establishing partnerships to source for newly minted talents to come on board their organization, as well as creating avenues for acquiring entrepreneurial skills for undergrads.
For government corporations, it could be to establish policies of growth, using young minds to create greater global impact. Also, for students in business, a university partnership comes in handy as it opens avenues for the research program and funding that guarantee the growth of your start-up. 
However, landing the right university partnership as a student requires strategic planning and action. Read on to learn tips on how to develop business strategic partnerships.
Companies partnering with universities
Over the past two decades, we have seen the rise of impressive collaborations between corporations and colleges, which have, in turn, raise formidable innovations in the regional economies.
Also, colleges have entered the game of partnering with businesses, mostly startups, by way of continuing innovative development for the common good of the students and the regional economy at large. It is not uncommon to see college and business partnerships.
Likewise, the relevance of companies partnering with universities, especially in the development of innovation ecosystems, is no longer obscure to economic and management literature.
One of the major drivers of these partnerships is the wide range of opportunities universities provide with the varying forms of ecosystems available to the universities and users of innovations critical to making a collective impact.
What this means for you as a college student or forward-thinking high scholar is that your start-up business can gain momentum through the right university partnership.
Partnerships with universities in an innovative ecosystem
One of the things that the innovation ecosystem is greatly affected by is the partnerships between corporations and universities. The innovation ecosystem is greatly influenced by partnerships between corporations and universities, in the sense that it creates a platform and environment to nurture regional ecosystem programs like entrepreneurial creative enthusiasm and solutions providing startups. 
By the way, an innovation ecosystem is regarded as the link between different stakeholders, participants and community members that are inclined toward change. The innovation ecosystem Includes universities, government, corporations, startups, businesses like that of students like you, venture capitalists, private investors, foundations, entrepreneurs, and mentors, among others. One of the major challenges with university partnerships in innovation ecosystems is the multifarious nature of the ecosystem, their multiple cultures, and policies that might not align.
Another factor that can hinder university partnerships is the failure to plan properly and draft a highly compelling business proposal given the partnership. Most students fail at this juncture because it goes beyond just scribbling down your views or some industry slogan. There's a strategic way to go about it. Keep reading and we'll show you how.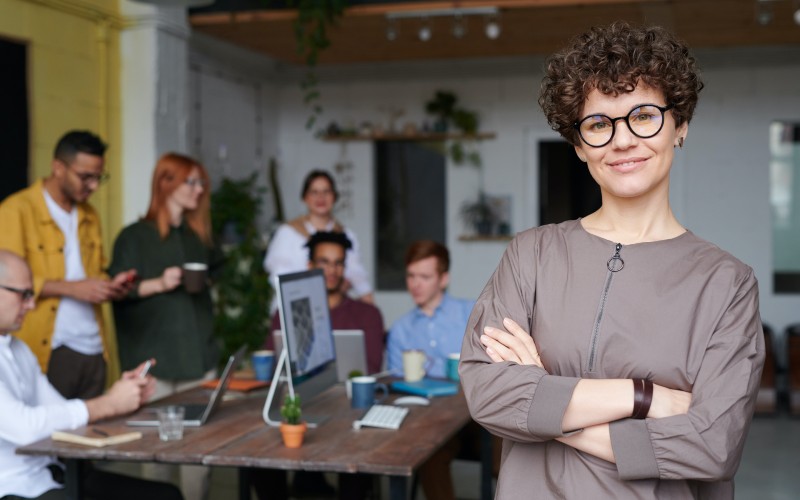 How to develop business strategic partnerships with universities
Having a better understanding of how to establish strategic partnerships with universities for entrepreneurial development as well as innovative capacity requires tapping into key areas of research aligned with partnerships. Here are some steps to take to develop an effective business strategic university partnership.
Do your due diligence 
This is one action to take before partnering with universities. The importance of doing your research before getting into partnerships cannot be undermined.
Nonetheless, even as researching your potential partner is considered vital, it is also important to examine yourself as an institution. 
You need to analyze your various departments, their priorities, and their needs. How a partnership with universities is capable of contributing to its growth. 
Initiate a dialogue 
Having determined what, you stand to gain from your potential partner institutions, start a conversation between the key stakeholders. At the crux of planning, the following key questions should be properly addressed;
Which departments of your institution would be involved in this partnership?

The university representatives that will be involved.

How will we map the outcomes of this partnership? 
Prepare your proposal
The general old saying that "two heads are better than one" applies in business as well. And when it comes to partnerships, it's usually a win-win for both parties. What guarantees the partnership is how compelling you're able to present it to the universities in print.
By that token writing, a proposal is an important part of strategic business partnerships. The key to acquiring the partnership is to convince the university of how lucrative and plausible your idea is. And how the heck do you do that? Well here's how;
 Any compelling form of writing should have a hook. If you want to grab the university by its jugular, you need to add a message that will propel them to want to know more about you and your business. Also, you should expound on your expertise, key qualifications, and achievements.
Suggest your potential partner's problem
Your potential partner, in this case, the university, should highlight the problem the university is facing, and how your business can proffer a solution to one or more of the problems they are encountering.
In trying to describe the benefits of the partnership, you should augment your points with facts and figures. That gives it the validity required.
If you're so good at what you do. But writing is particularly not your ability, you can still develop strategic university partnership, especially where writing great essay proposals are concerned. That is where essay writer companies come in handy.
Research writing services at The Mercury News can take the proposal writing off your busy 'plate'. Proposals written by our writing experts are guaranteed to open the door to compensate partnership universities for students or colleges seeking business partnerships with organizations.
Plan ahead
The bottom line is that before any development can happen, it is strategic to plan and map out how to work out your partnership. 
Nevertheless, determining the parties to be involved in partnerships, the structure of the university partnership, and the estimated outcomes of the partnership are all preliminary steps to developing and maintaining strategic business partnerships.
It is important you consider the outcomes of partnerships in the present, but also take into consideration posterity. You should be asking yourself the question.
How can this partnership evolve into a formidable asset in the next 3-5 years? Where and how do we want this partnership to be at the end of the next 5 years?
Key research questions to answer to develop strategic partnerships
Research questions, known as the "University Canvas," are paramount to developing effective business strategies. Giving suitable answers to the questions can significantly drive you forward in the development of strategic partnerships. 
It allows students to move from an ad hoc approach to a more effective strategic perspective in developing partnerships. Therefore, you are setting up your business and the university for a more effective approach to the engagement of the innovative ecosystem. This is essential to developing a successful business partnership.
Conclusion
Once you've employed this university canvas research questions, you are only a few steps away from developing a successful strategic business partnership.