EdTech
The UK education system rewards those who fit a certain learning profile.
If you are able to quickly take on board information, retain and repackage it as required, you'll do just fine.
That is not the case for everyone. "My son was coming bottom of his class and getting very demoralised and disengaged with school," Dr Charles Wiles, co-founder and co-CEO of Zzish, tells BusinessCloud of the inspiration behind the company.
"Years later, when he was about 14 or 15, he was diagnosed with reading and writing difficulty: he reads and writes at about half the speed of other people, although he's very smart and capable. 
"That presents a real problem in class because the teachers write stuff on the board and you're trying to copy it down and you just can't keep up: you get to the end of the class and you just haven't been following because you just keep getting further and further behind."
Speaking with Dr Wiles is a painful reminder of the hours my classmates and I spent frantically transcribing lesson notes for A-Level Sports Studies as one of our teachers read them out. Looking back over them, I realised I had taken no knowledge of biochemistry from those classes – and effectively had to teach myself that module.
30 kids to manage
Teaching resources have come a long way from those days of overhead projectors and VCRs, but with class sizes bigger than ever and budgets stretched, teachers simply do not have the time to devote to individual children. Zzish is hoping to change that with Quizalize, a powerful platform that allows teachers to implement continuous formative assessments through fun and engaging quizzes. 
With over one million pieces of content available for teachers to use, Quizalize is now used by more than six million teachers and students in more than 177 countries.
"Teachers kind of go at the pace of the middle of the class: the kids that are more able are disengaged because they're bored, and the ones at the bottom just fall further and further behind," explains Dr Wiles. "Teachers can do the diagnosis and know what to do about it – but they just don't have time to execute that with 30 kids in the class. We wondered: could we give them their superpowers?
"You can't do pen-and-paper tests a lot because the kids hate it – the teachers hate it too, actually – but if you make it a fun quiz game for the whole class, the teachers can do that often, because the kids enjoy it.
"By doing it often, you can get that real-time data. But also we can process that data and tell the teachers which students are struggling with which aspects of the curriculum – almost like having an X-ray vision, like seeing signs above each kid's head – and then automatically recommending activities for them to do to address it. You can now personalise your teachings to all those students."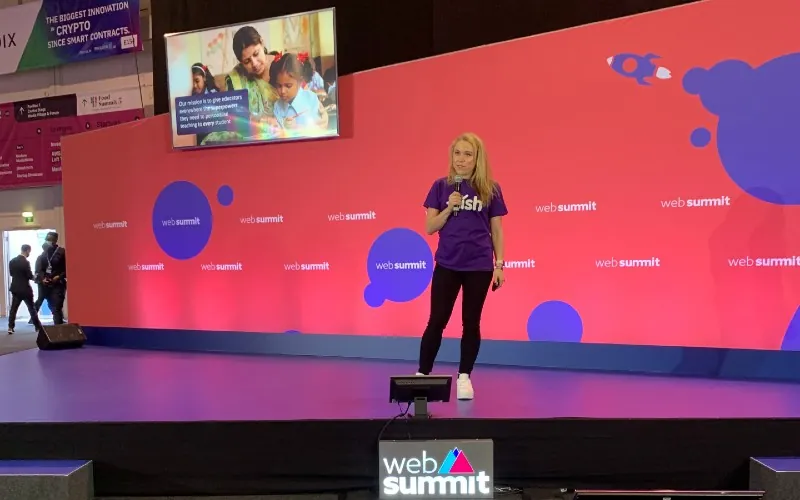 Daisy Hill comes on board
Dr Wiles holds a PhD in AI & robotics from Oxford University. He worked in AI for Toshiba and Canon before joining Google as it was expanding in the UK and helping to build the first version of the Android operating system.
Co-founder and co-CEO Daisy Hill (pictured above), who cut her teeth at high-growth startups, came into the fledgling business after considering a career in teaching herself.
"I spent a couple of weeks observing in classrooms with the idea that I was going to become a teacher – and very quickly saw all the problems: kids misbehaving in the back of the class, someone not understanding the lesson, someone else wanting to be extended more and asking extra questions," she says.
"I've worked in tech my whole life and started wondering why all the amazing stuff I'd seen wasn't in the classroom yet. How could we apply it? I then met Charles, who had built the first version of the product, and we grew into what we have today based on a shared combination of experiences."
Questions can be mapped to learning objectives in the curriculum, while the automation of follow-up activities for students was another major step forward.
"You create a 'data sandwich' around an activity so we can measure how effective it was," explains Dr Wiles. "That allows us to start putting data science behind activities and resources: we can say, for example, 'if a student has scored less than 50% on this quiz and they then watch this YouTube video, on average they will score 90% the next time'.
"We can compare that for different videos and different resources. That is a groundbreaking vision – nobody else in the world does that."
Hill adds: "Teachers cite keeping students motivated as their biggest struggle in the classroom. There can be a lot of friction between students and teachers, for various reasons – sometimes, for example, there's a language barrier, as it's difficult for students whose first language is not English to even understand the teacher – so then how do they have a productive conversation? 
"If you look at our technology, it removes those barriers by just giving the data; if you mobilise students around whole class quiz games, that is something that transcends those barriers."
Smart data insights
The backend of the platform is a powerful data engine that captures Quizalize's smart student data in real-time and displays the insights on dashboards, providing teachers, headteachers, and administrators insight into which students, classes, and even schools require attention, on both a micro and macro level.
"We can aggregate all the micro courses completed across a whole school or even a whole region, every day – that's really groundbreaking," says Dr Wiles. "At the moment, school leaders will do a pen-and-paper test across the whole school year at the end of term – but whatever data you get from that, it's too late to use, as that term is already gone. 
"School leaders can see not just which classes are stronger, but where in the curriculum they need to [immediately] invest time and resources. Otherwise they might learn that the whole school or area is failing at algebra, but the following term they're doing geometry so it's too late to rectify that."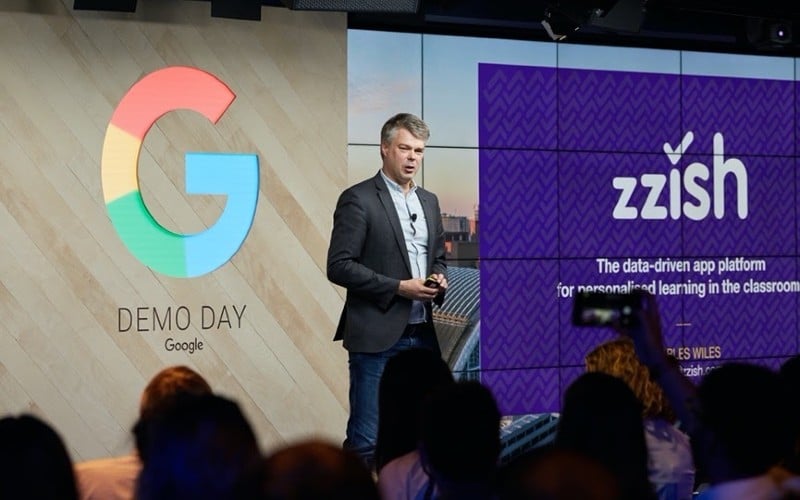 COVID-19
Teachers – or parents – can sign up to the product for free, but there are limits on class sizes and the amount of data they can see and export unless they enter a paid subscription.
However when COVID-19 shook the education system to its core, Zzish was among the companies stepping in to help, offering the full product for free for six months.
"We grew five times over the first year of COVID," reveals Hill. "When students went back to the classroom we actually grew even more! 
"I was having sleepless nights in August 2021 thinking we were going to go back to school and it was going to fall off a cliff – and actually what happened is we went from 200 teachers signing up a day to about 2,000 when students were back in classrooms. 
"That has continued… it's the most pervasive evidence we could possibly have that technology is here to stay in the classroom."
The business was scaled through word-of-mouth. "The most successful products are adopted from that teacher level up – if the teacher doesn't want to use it, they won't use it," says Hill.
"There have been one-off instances of 'influencer growth': The Ministry of Education in Bahrain recommended us and then within about a month almost every teacher in Bahrain had signed up – we had 12,000 quizzes in Arabic aligned to the Bahraini curriculum. Similarly, in Thailand recently we went from sort of zero to 10,000-plus teachers in six months."

Corporate market
A potentially huge new revenue stream in Quizalize Classroom For Work, a bespoke tool for corporate training and adult learning, is now coming online.
"It's a good indication of the state of some corporate training today that we did absolutely no advertising for corporate – and then Fortune 500 companies were coming to us and using our products for their training!" laughs Hill. "Now we are actively going after that market. We are seeing so much demand for it, and a huge gap to fill. 
"Our software is fun! You don't suddenly become boring when you hit 21 and leave education… you'd love to play a game as part of your working day!"
Dr Wiles agrees that gamification is crucial to learning & development. "I'm 52 – and I still play videogames! You've got a generation of teachers who grew up playing games and still love them.
"Gamification is super important in keeping you motivated to learn. When people design video games, they're pulling those extrinsic levers of motivation – giving you points so you can see progress in what you're doing, rewards so you feel you've achieved something. 
"Gamification is not there just because it's fun – it really does work as a technique for helping keep you motivated to keep playing, or learning in this case."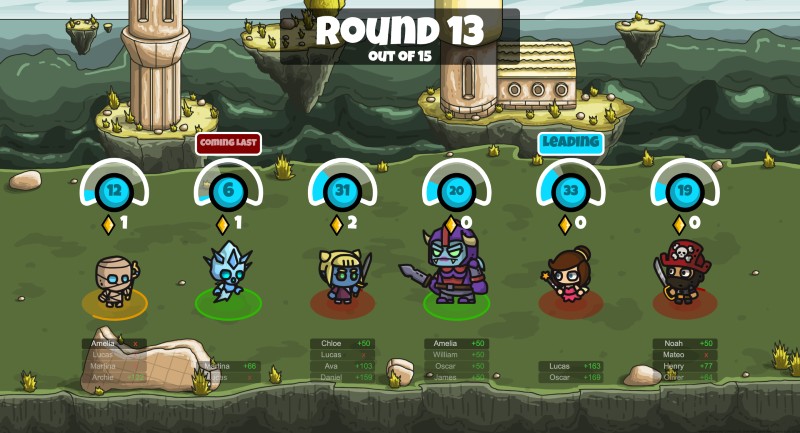 The new chapter
Leaderboards are fun for kids who are at the top of a class – but not so much for those at the bottom. 
That is why Zzish now delivers a team-based classroom quiz game, the first company in the world to do so. "If the teams are consistent over time, you actually want to help your friends and teammates improve," explains Dr Wiles. "They might ask: 'How are you doing on your algebra homework?' 
"That's what we want to help happen – to make that kind of collaboration which has all sorts of positive effects. People who aren't doing so well are not highlighted – and they're still part of a team that could win."
Those experiences are now moving into the realm of videogames themselves, such as Zzish's 'hero game' Battlerzz (pictured above).
"There's a class of games coming where people play as characters and they unlock new characters," Dr Wiles adds. "Let's bring that into the classroom because we know people love playing those kinds of role-playing games."