Zzish is an EdTech startup on a mission to give teachers superpowers!
After watching his own son struggle at school – and the subsequent lack of resources his teachers had to support him – Zzish Co-Founder and CEO Dr Charles Wiles was inspired to build a tool that teachers around the world could use to improve student learning in the classroom. When Charles joined forces with his Co-Founder and COO Daisy Hill (and her decade of experience in building high-growth startups), Quizalize was born.
Quizalize is a powerful platform that allows teachers to implement continuous formative assessments through fun and engaging quizzes. With over one million pieces of content available for teachers to use, Quizalize is used by over 6 million teachers and students in more than 177 countries.

With a focus on meeting each student's unique learning leads, the Quizalize platform supports the quick and easy implementation of differentiated teaching pathways that serve each student on an individual level. Plus the backend of the platform is truly something special: a powerful data-engine that captures Quizalize's smart student data in real-time and displays the insights on beautiful and digestible dashboards, providing teachers, headteachers, and administrators insight into which students, classes, and even schools require attention, on both a micro and macro level.

______________________________________________
_
_
_
_
_
_
_
_

Quizalize Classroom for Work: 
Quizalize Classroom For Work takes our key product Quizalize – and the smart data engine behind it – and turns it into a powerful tool for corporate training and adult learning.
Whether you are a telecoms giant, a multinational pharmaceuticals group, an internal HR department or an adult learning institution, Quizalize Classroom For Work is ready and waiting to revolutionise the way you invest in and develop human capital.
Quizalize maintains a protected and secure environment to upload your learning content to keep your assets and materials safe from external eyes, and the Quizalize team partners with you to upload and sort materials for your development teams.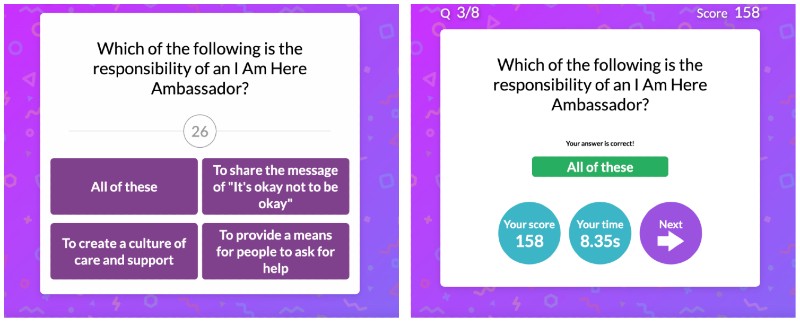 Quizalize Classroom For Work becomes an integrated tool of your HR department, taking hours of manual effort from the process of training and upskilling your workforce.
Five Steps of Quizalize Classroom For Work:
1. We input your content such as recorded training, assessments and additional resources ready for your employees to work through.
2. Training leaders organize learning pathways within Quizalize and their invite employees and learners via URL.
3. Employees and learners open the URL and enter their unique ID (or integrate directly with your single sign-on provider for a more seamless learning experience).
4. Employees and learners work through their assigned materials.
5. Quizalize grades, analyses and presents managers and leaders with an easy-to-digest visual representation of their learners' progress and performance.
Quizalize Classroom For Work In Action:

Paychex uses Quizalize Classroom For Work as an internal solution for conducting assessments and tracking performance data for their sales and business development team.
Quizalize Classroom For Work provides a secure, engaging and dynamic platform for you to train and retain your employees and learners.
The core Quizalize engine will power your organisation's training and deliver rich, smart data insights based on each individual's performance.
______________________________________________
_
_
_
_
_
_
_
_

My Quizalize:
We also have our product My Quizalize, our whitelabel solution that is the easy, low cost way to launch your own quality learning applications for learners, educators or leaders, at school or at work, on web or on mobile.
What makes My Quizalize different?
My Quizalize is our fully customisable offering enabling your organization the freedom to take our powerful engine and smart-data capabilities and make them yours by offering a completely learner-led and self-paced learning experience!
Three Reasons My Quizalize Is The Right Choice For You:
1. The ability to brand our powerful product into a member of your product family through our advanced white-label capabilities
2. It is course-based and student led, meaning publishers can upload their own materials that students can study at their preferred pace
3. Gamification capabilities mean your materials can be brought to life however you wish! Scrambled letter answers for English lessons? No problem. Audio recordings for a Spanish listening exam? It's all possible with My Quizalize.
My Quizalize in action:
Oxford Revise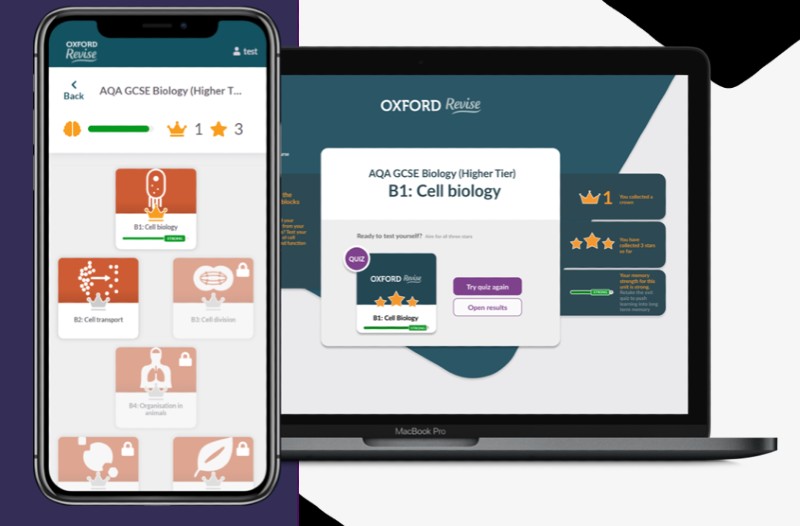 Oxford University Press used My Quizalize to develop a fully white-labeled, course-based product that looks and feels like an extension of their own, in-house materials. 
Team
Zzish is led by Co-Founder and CEO Dr Charles Wiles and Co-Founder and COO Daisy Hill. Their global HQ is based in London, UK, and is made up of a stellar team of top engineering talent, former teachers, marketing experts and customer service superstars.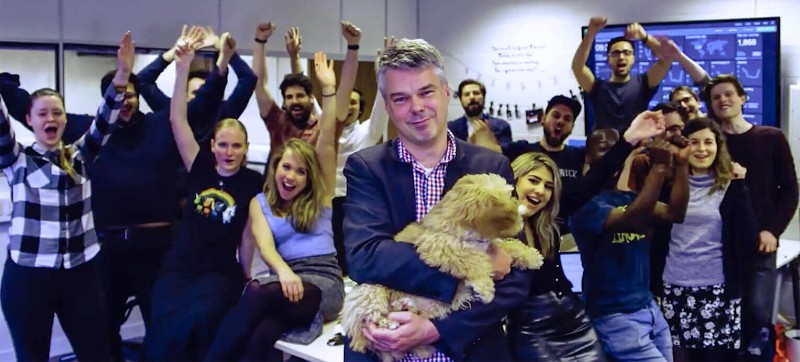 Zzish's Asia office is based in the Philippines and delivers Quizalize's offering to the SE Asia market.
Contact Us:
Visit Us: