Investment
FinTech
Tax–tech start–up Ember has raised a £1.6 million seed round to scale the company's vision of making it possible for anyone to start and run a business. 
Founded in London in February 2019, Ember automates the tax and accounting process for freelancers, contractors and small business owners across the UK. Available as a web platform and app, it provides real-time accounting for business owners in a language and interface they understand, as well as unlimited financial support from a team of experts.  
By automatically filing taxes with HMRC, Ember saves business owners time, optimises their tax-efficiency and gives them complete transparency over their company finances. 
Led by FinTech venture investment firm Anthemis, the round is geared towards product development, recruitment and customer acquisition.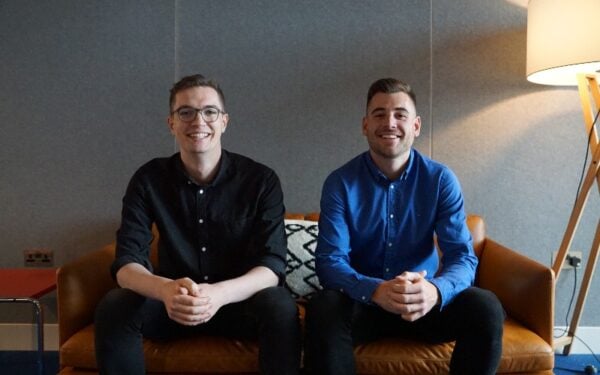 "Ember is at a crucial point in our growth as a software and a company," said Ember CEO Aaron Shaw (pictured, left, with co-founder Dan Hogan).  
"Having achieved proof of concept and organic customer growth since our pre-seed round, we're now ready to bring on customers at scale and expand the progressive functionalities of the platform." 
https://businesscloud.co.uk/news/if-you-ever-plan-to-sell-your-business-this-webinar-is-for-you/
Ember harnesses open banking and machine learning to streamline the worlds of accounting and tax for small business. When you first join, you connect up your business bank account, bringing all of your financial information into one central feed. From there, you are able to manage your suite of tax obligations, always with the reassurance of a qualified business partner at the other end and at a fraction of the price of a private accountant. 
Born of the founders' frustration with the current accountant/client relationship, which is costly, time consuming and leaves the business owner feeling disempowered, Ember is designed specifically with business owners, not accountants, in mind. 
"As the shape of our economy and workforce changes, our vision is to make running a business simple enough for anyone without a financial degree to do – from opening a business to closing it, and everything in between," says co-founder and COO Daniel Hogan. 
https://businesscloud.co.uk/news/rebranded-manchester-start-up-orka-raises-29m/
Alongside Anthemis, VC funds Innovation Nest and Spring Ventures have backed Ember. Ruth Foxe Blader, Partner at Anthemis, said: "Ember has the opportunity to modernise small business tax preparation and accounting.  
"Anthemis has a history of backing companies that support SME commerce, the backbone of the global economy. Especially as the pandemic strains entrepreneurship, we're thrilled to support this progressive team."