A Norwich start-up claiming to have developed the 'world's most extensible chatbot infrastructure' plans to expand to the US. 
ubisend was founded in 2016 as a chatbot agency but repositioned itself as a fully-fledged platform when COVID-19 hit last year. 
"Back in 2016, messaging channels like Facebook Messenger and Telegram were booming. We saw the way consumers engaged with each other through these apps, using simple, but rich, messaging," CMO Alex Debecker told BusinessCloud. 
"We realised businesses would catch on to this behaviour. Individuals and businesses would want to interact in the same way we chat with friends: short messages through the apps we use every day. 
"We saw an opportunity to build a platform that enabled businesses to be available on messaging apps and communicate with their audience using any channel." 
Businesses use ubisend to develop, launch and maintain chatbot solutions for every department in an organisation. In effect, says CMO Alex Debecker, it can "do anything and connect to anything".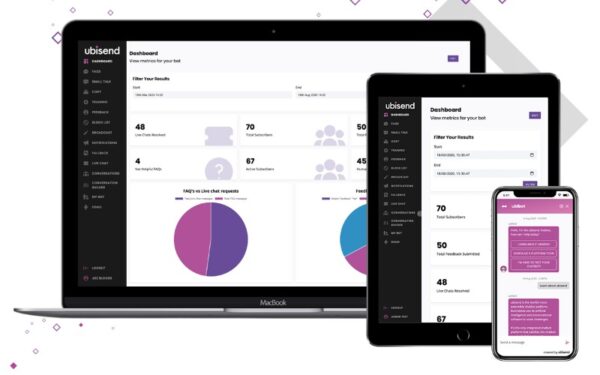 Using a subset of artificial intelligence called natural language processing – which analyses text sent by a customer then digs out an appropriate response – its clients can automate processes such as answering FAQs.  
"An HR team, for example, often receives similar questions day-in-day-out. 'What is the maternity leave allowance? Who do I speak to about my benefits? What is the phone number payroll?" explains Debecker. 
"The process of understanding and responding to these mundane queries can immediately be automated through our platform's technology." 
Debecker, one of four founders, says ubisend is essentially a new company. The bootstrapped outfit, which employs nine people, initially saw a slowdown in new business when the pandemic hit. 
However, there was a dramatic uptake in the AI tech from its existing clients as they realised the technology was "the perfect tool to communicate and engage their newly-remote workforce".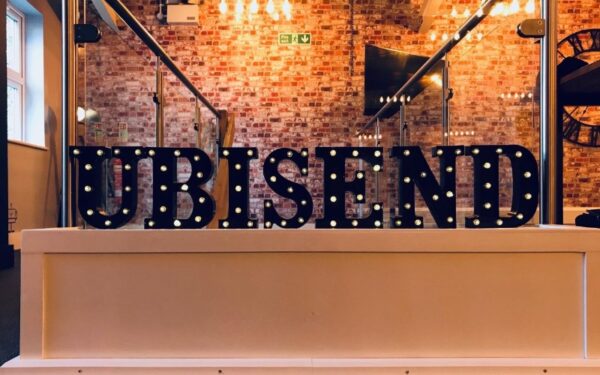 Its response to COVID-19 was therefore to be patient and build features it expected its target audience would need "once they were ready". 
Every week, the ubisend marketing team host online sessions where they build a chatbot in just half an hour. By his own admission, Debecker is "far from a techie myself" – illustrating how simple the platform is to use. 
"We plan to grow our business through strategic partnerships," said Debecker.  
"There are millions of businesses out there looking for chatbot automation. The best way to reach them is through the businesses they trust.  
"We partner with marketing agencies, business consultants and tech companies to help them deliver the solutions their clients need. 
"We are particularly focusing on partnerships in the UK, expanding our network to the US very soon." 
AI