EdTech
Investment
An immersive technology platform serving some of the world's biggest brands has rebranded following funding from BGF.
ARuVR, formerly known as VRtuoso, has built a SaaS platform used by enterprise clients including BT, Coca-Cola, Rio Tinto, PwC and NEOM for training staff.
Existing institutional investor Symvan Capital joined BGF in the £2.3 million investment into the London company.
The platform allows businesses to build immersive and augmented experiences for themselves, distribute at scale, both on-demand and in real-time, delivering multi-sensory experiences that help teams learn and collaborate better across businesses onsite and remotely. 
ARuVR is led by CEO and founder Frank Furnari, who has decades of experience as a prominent international entrepreneur in emerging technologies.
"The new brand for the business is a simple reflection of the direction of growth and evolution of the business and our focus on the client. We want to empower our clients," he said.
"This investment helps us to build on our success and grow our market reach with the introduction of our AR platform. VR and AR are different technologies which neither duplicate or compete with each other but offer the client an increased range and variety of training solutions.
"Our clients can now choose from a range of options which most suits their needs. Not only do we offer virtual reality technology, the additional option of augmented reality or a combination of VR/AR in XR.
"We are absolutely delighted to have BGF, the UK's biggest investor, on board with us and the continued support of our previous investor Symvan Capital. They will provide a crucial part of scaling up the business."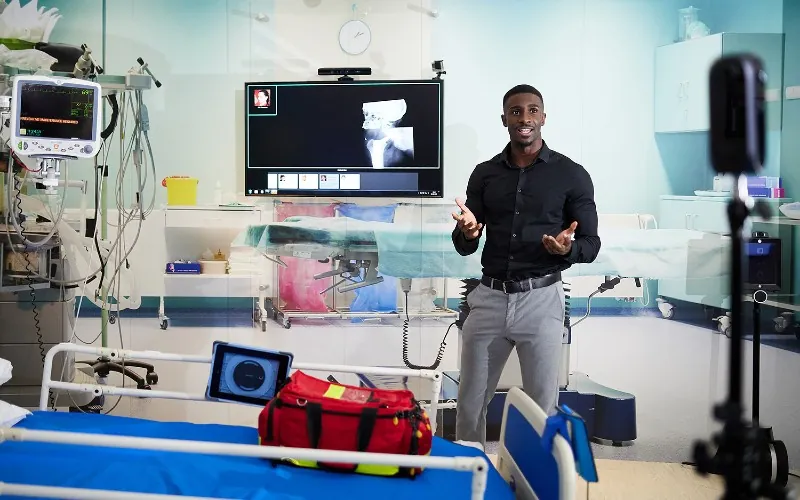 James Austin, investor at BGF, said: "The VR and AR markets are growing rapidly, and we see huge potential for an HR and learning product for enterprises within this space. 
"With a growing blue chip customer base and a highly experienced and ambitious management team, there is significant scope to grow ARuVR into the world's first truly immersive global learning system."