A food sharing app which is targeting waste has raised £31 million for global expansion.
London-based OLIO was founded in 2015 by Tessa Clarke and Saasha Celestial-One after Clarke could not find anyone to take leftover food from her fridge when she was moving home. 
The company has now saved more than 25 million portions of food and three million non-food items from the bin. It has 30,000 Food Waste Heroes, trained members of the community who collect and redistribute unsold or unserved food from the likes of Pret A Manger and Costa Coffee, plus food nearing its sell-by date from Tesco.
Its app also allows people to give away unwanted food and goods to neighbours.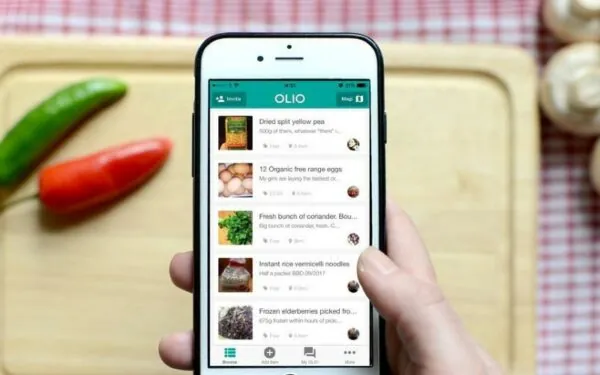 The Series B funding round was led by existing investors VNV Global and Lugard Road Capital, supported by further funds from Accel, Octopus Ventures and Rubio. Technology entrepreneur Jason Stockwood, the chairman of Grimsby Town Football Club, media entrepreneur and politician Lord Waheed Alli, and DX Ventures also participated.
"OLIO has grown five times over the last year, reflecting a step change that's taken place as businesses and citizens look to be more sustainable and connect with their local communities," said Clarke. 
"We're beyond thrilled to have raised this capital from a brilliant set of investors who are backing our vision of reinventing consumption for more than one billion OLIOers by 2030.
"Demand from both UK and international businesses to help reduce their waste is at an all-time high as they strive to meet their ESG commitments. Incoming enquiries from major retailers, grocery delivery services and fast-food brands are coming in thick and fast. 
"OLIO is one of the simplest, most cost-effective ways an organisation can achieve zero food waste."
The company, which will scale its team from 40 to more than 175 in the next two years, intends to grow the Food Waste Heroes Programme and expand its community marketplace across the world, focusing on 10 key markets in Latin America, Northern Europe and Asia.
"We have this enormous ambition because humanity cannot continue to puzzle over how to keep global warming within 1.5 degrees and feed a population of 10 billion – whilst continuing to throw away one third of the food we produce and consuming as if we have 1.75 planets," added Clarke. 
"In solving these twin problems, we aim to build one of the most transformational companies of our generation."