Private equity firm LDC has completed a £22.5 million investment in Marmalade Game Studio.
The funding will support the management team's ambitious organic growth strategy for the games developer and publisher.
Marmalade is the UK's leading developer of mobile, console and PC board games. Its catalogue includes classics such as Monopoly, Cluedo and Game of Life, licensed by gaming giants such as Hasbro, with its most recent addition, Jumanji, inspired by the feature film.
Joint CEOs Michael Willis and Cristina Mereuta have grown business revenues by over 100% in the last three years.
The firm is targeting a number of new releases in 2022 and beyond, whilst continuing to invest in its growing team across its offices in London, UK and Lisbon, Portugal.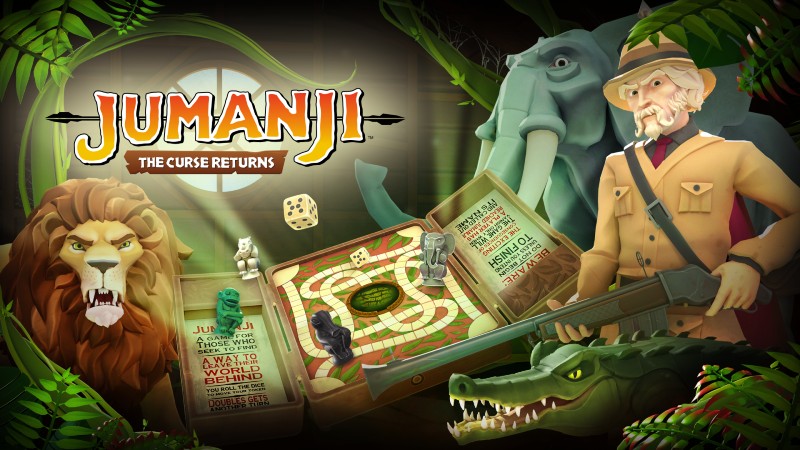 The investment in Marmalade was led by Dale Alderson, Jacob Leone and Aziz Ul-Haq at LDC in Manchester. As part of the transaction, Dale and Jacob will also join the board, alongside inbound non-executive chairman Andrew Graham, formerly of games developer Mediatonic, which is known for games including Fall Guys – Ultimate Knockout and Foul Play. 
The transaction marks a successful exit for Bloc Ventures, which invested in Marmalade in 2015.
"We have seen people's love for gaming blossom as they have fun and maintain connections with friends and family through gameplay," said Mereuta. 
"This has given us the opportunity to not only expand our portfolio of games, bringing some of the most well-loved titles to life in the digital world, but to continue recruiting the most exciting talent in the industry."
Willis added: "In LDC, we have a partner that is committed to backing our ambition and working closely with us to make our business plan a reality. It was also important to us that our backer was supportive of the strong working culture we have created, and we know from LDC's track record they will help us to maintain the creative spirit and supportive environment that Marmalade is known for. 
"With more game launches on the horizon and our recruitment drive ongoing, we're excited to continue driving our expansion."
LDC has extensive experience working with technology firms across the UK, with particular expertise in supporting gaming businesses on their growth strategies. 
During a two-year partnership with indie games developer Team17 – led by CEO and founder Debbie Bestwick – the business continued its significant success, with international sales increasing 40% and both revenues and EBITDA growing by more than 100% ahead of an IPO.
Bruce Beckloff, CEO at Bloc Ventures, commented: "Marmalade's growth has been impressive. Since Bloc's investment in 2015, we've worked with the management team to combine efforts around their strong gaming backgrounds and key industry relationships with our company building experience. 
"We're fortunate to have been part of the journey and are excited to see what the future holds for Marmalade with LDC."