EdTech
Investment
A peer-to-peer university recruitment platform is targeting global expansion with £15 million of new funding. 
Unibuddy has helped 770,000 students from more than 180 countries make better decisions about their higher education journey. 
The Series B round – led by Highland Europe with additional participation from Stride.VC – comes on the heels of a record-breaking year which saw the company almost triple its revenues, accelerated by the COVID-19 pandemic.  
When exploring a university's website, Unibuddy's platform allows applicants from anywhere in the world to chat with existing students and staff in real-time about a variety of topics.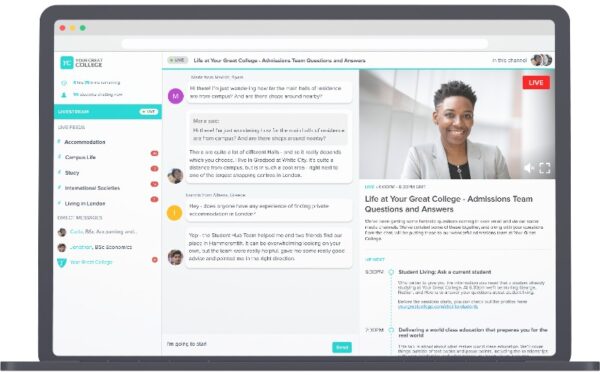 Popular discussions on the platform centre around fitting in, programs of study, employability upon graduation, student life, admissions requirements and testing criteria.  
Unibuddy has partnered with 450+ higher education customers to help prospective students applying to college in 35 countries worldwide.  
In 2019, the company partnered with UCAS, the UK's shared admissions service for higher education that manages almost three million applications from around 700,000 candidates each year. It has more than 80% of UK institutions on board, including the University of Cambridge, Imperial College and King's College London. 
The 12 million messages exchanged on Unibuddy to date have provided universities with insights that inform their marketing strategies. In 2020, the number of messages sent by college applicants via the platform quadrupled compared to the prior year.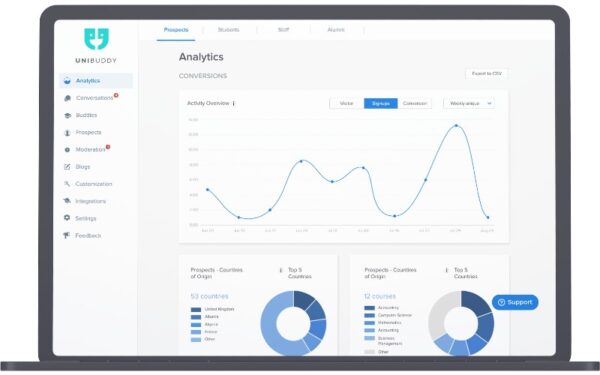 "By 2025, our goal is to partner with institutions to empower 10 million students to progress on their higher education journey," said CEO and co-founder Diego Fanara.  
"We will triple the size of our engineering team, expanding our product suite and with it, our role in the higher education journey – from selecting a program, to onboarding to post-graduation.  
"In particular, the team will double down on efforts in the United States and APAC where there is a strong appetite for university admissions and recruitment teams to engage with both domestic and international students." 
More than 35% of prospective students chatting through Unibuddy's platform are based in the UK, which is also one of the top five markets for international student demand.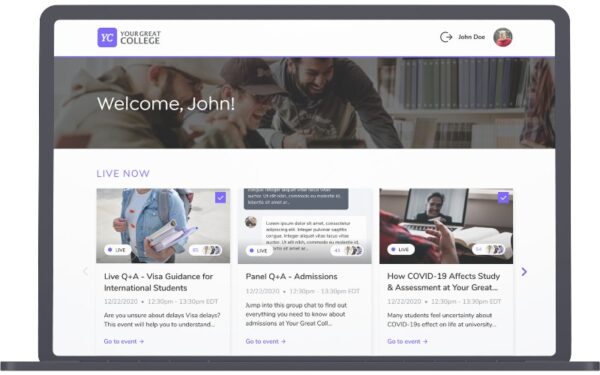 Anum Akhtar, Student Recruitment Manager of Imperial College, commented: "There are so many factors college-bound students must take into consideration when making one of the most important decisions in their lives.  
"We're proud to partner with Unibuddy to better understand our applicants, increase engagement and help us achieve our recruitment objectives in a challenging market. With Unibuddy 47% of new prospects went on to apply after chatting with an ambassador." 
Fergal Mullen, partner at Highland Europe, said: "Unibuddy's impressive list of institutional partners and growing participation from students around the world are indicative of the platform's impact on university marketing and recruitment.  
"We know from conversations with many university administrators that Unibuddy delivers significant benefits by enabling them to more effectively target suitable student applicants and to improve yield on offers made.  
"We also noted that Unibuddy positively impacts first-year retention which is a huge win for universities. We're excited to invest in disruptive products such as Unibuddy and the ambitious teams behind them."