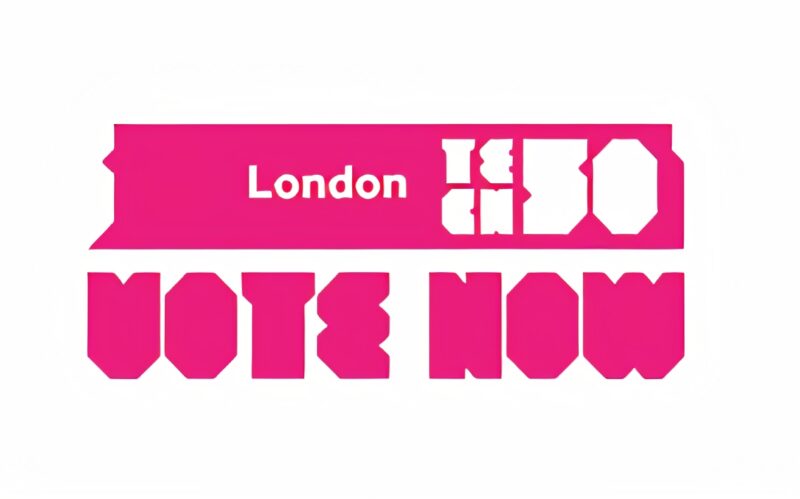 It's time to help select BusinessCloud's London Tech 50 for 2020.
The annual ranking profiles the capital's most innovative start-ups, scale-ups and established companies creating original technology.
We have shortlisted more than 300 firms for potential inclusion. This year's final 50 ranking will be determined by a combination of reader votes and selections from an expert judging panel (available here).
You can cast your vote all this week, until 23:59 on August 2nd. Browse the shortlist below and vote for the company you believe to be the most innovative. 
The final London Tech 50 ranking will be published on August 17th. Subscribe to our daily email tech innovation newsletter (just tick the checkbox when you vote) to be among the first to see the results.
To nominate another company for the London Tech 50 in 2021, or one of our other regional rankings, you can do so here.
Your vote
Voting is now closed.
London Tech 50 shortlist
AccuRx
Hackney – Health

Text-messaging service that connects GPs with patients
Acurable
Hackney – Health

Wearable medical devices to monitor ongoing conditions
Adzuna
Hammersmith and Fulham – Recruitment

Data-led search engine for job advertisements
AI Music
Westminster – Entertainment

Uses AI to remix songs (Ossia app) and generate audio ads (Sympaphonic)
Aire
Hackney – Finance/insurance

Credit assessment service that 'reveals the bigger picture'
Airex
Southwark – Property

Smart ventilation control for buildings
Akoni
Westminster – Finance/insurance

Automates the process of finding banks for SMEs
Algodynamix
City of London – Finance/insurance

Risk analytics platform for financial sector
Amplience
Westminster – Commerce

Content management software for retail
Andiamo
Hackney – Health

Makes 3D-printed devices to support spine and limbs for disabled children
Appear Here
Camden – Advertising/marketing

Online marketplace for pop-up retail shops
Appii
Southwark – Recruitment

Blockchain tech for employee background checks and CV verification
Applied Blockchain
Tower Hamlets – Finance/insurance

Builds distributed ledger applications and products
Arkera
Southwark – Finance/insurance

Uses AI to extract local intelligence for hedge funds and banks
Arthronica
Kensington and Chelsea – Health

AI for patient monitoring and rehabilitation
Attest
Southwark – Business services

Data analytics research platform
Attraqt
Camden – Commerce

Product and content personalisation for retailers and brands
Autolus Therapeutics
Hammersmith and Fulham – Health

T cell programming tech for treatment of cancer
Automata
Camden – Manufacturing/industrial

Desktop robots to automate product testing, dispensing and sorting
Azimo
Hackney – Finance/insurance

Money transfer service
Baby2Body
Barnet – Health

Pregnancy app provides personalised coaching in health and wellbeing
Babylon Health
Kensington and Chelsea – Health

AI-powered platform allowing doctors to diagnose and prescribe medication remotely
Bankable
Tower Hamlets – Finance/insurance

Banking as a Service for financial institutions, corporates and FinTechs
BBOXX
Hounslow – Energy

Pay-as-you-go solar power
BCRemit
Hounslow – Finance/insurance

Disruptive online money transfer platform
Beauhurst
Lambeth – Other

Searchable database of the UK's high-growth companies
Benevolent AI
Camden – Health

Speeds up medical discovery by analysing large scientific research data sets
BioBeats
Westminster – Health

Wearable data tech to track mental and physical health
Birdie
Kensington and Chelsea – Health

Homecare management solution
Bizuma
City of London – Commerce

Empowering businesses of any size to trade globally
Blackbullion
Hackney – Finance/insurance

EdTech for universities to streamline fund applications
BlackCurve
Southwark – Commerce

SaaS pricing optimisation platform for retailers
BlueOptima
Southwark – Business services

Metrics to manage software development
Bold Health
Camden – Health

Creates digital therapeutic tools for digestive health
Bought By Many
Camden – Advertising/marketing

Helps people find insurance for the things they care about most
Brandworkz
Islington – Advertising/marketing

Brand management platform
Bud
Tower Hamlets – Finance/insurance

APIs for high street banks
BuffaloGrid
Hackney – Energy

Mobile power and internet for off-grid world using solar energy
Busuu
Islington – Media/social media

Language learning platform
By Miles
Hammersmith and Fulham – Finance/insurance

Vehicle insurance based on how much they are driven
C the Signs
Lambeth – Health

Digital tool combining AI and evidence to help GPs identify cancer early
Calipsa
Westminster – Security 

AI-powered analytics software for CCTV to reduce false alarms
Callsign
City of London – Security

AI-powered identity and authentication solutions
Capdesk
City of London – Finance/insurance

Digital tools for equity management and reporting
Capitalise
Southwark – Finance/insurance

Finance comparison platform for accountants
Captify
Westminster – Commerce

Consumer search behaviour analysis
Careology
Camden – Health

Data-driven platform supporting care of people with cancer
Carwow
Westminster – Commerce

Car buying comparison site
Cazana
Islington – Transport & travel

Valuations, data and insights around car ownership
Century
Camden – EdTech

Teaching and learning platform for schools, colleges and universities
Cera Care
Lambeth – Health

Finds and manages home care for elderly people
Cervest
Islington – Other

Predictive AI around climate volatility to help protect planet
ChatterBox Labs
Camden – Business services

Enterprise AI products
Chattermill
Tower Hamlets – Business services

Real-time customer feedback analytics
Checkout
Westminster – Finance/insurance

Online payment solutions
Chip
City of London – Finance/insurance

Automated savings app
Cinesite
Westminster – Entertainment

Special effects and animation studio
CitizenMe
Westminster – Security

Allows users to control and charge for their personal data
CityMaaS
Bromley – Transport & travel

Empowers differently-abled people to get around
Citymapper
Southwark – Transport & travel

Transport app for route planning in major cities
ClauseMatch
– Finance/insurance

Smart document management
CleanCloud
Hackney – Other

Software for dry cleaners and laundromats
Clear Review
Camden – Recruitment

Cloud-based HR platform improving employee-manager communication
ClearBank
City of London – Finance/insurance

Tech-enabled clearing bank
ClearGlass
Greenwich – Finance/insurance

Digital intermediary between asset managers and pension funds
Cleo
Islington – Finance/insurance

AI chatbot which looks after consumers' money
CloudSense
Westminster – Commerce

Commerce and subscriber management platform
Cobalt
Islington – Finance/insurance

Tech for foreign exchange trades
Codec
Hackney – Advertising/marketing

AI to understand audience culture
ComplyAdvantage
Westminster – Finance/insurance

Data intelligence firm fighting financial crime
Concured
Kensington and Chelsea – Advertising/marketing

AI-powered strategy platform for marketers
Countingup
Hammersmith and Fulham – Finance/insurance

Banking and accounting app for freelancers and SMEs
Creative Virtual
Tower Hamlets – Business services

Chatbots, live chat and virtual agents
Credit Kudos
Hackney – Finance/insurance

Challenger credit referencing agency
CreditLadder
Hackney – Finance/insurance

Helps tenants add rent to their credit history
CUBE
City of London – Finance/insurance

Digital regulation platform
Cudoni
Hackney – Commerce

Marketplace for people to sell on luxury goods
Culture Trip
Westminster – Transport & travel

Start-up app merging travel, media and entertainment
Currencycloud
Tower Hamlets – Finance/insurance

Global payments platform
Curve
Camden – Finance/insurance

All-your-cards-in-one banking app
Cytora
Islington – Finance/insurance

AI-powered solution for commercial insurance underwriting
DeepMind
City of London – Other

AI systems to solve problems and advance scientific discovery
Deliveroo
City of London – Commerce

Online food delivery company
Depop
Hackney – Commerce

Peer-to-peer social shopping app
Divido
Camden – Commerce

Retail finance platform for spreading purchase cost
Doctify
Camden – Health

Doctor and dentist comparison app
Doctorlink
Westminster – Health

Platform to allow patients to book appointments and access medical advice
Dotdigital
Southwark – Advertising/marketing

Email marketing automation services provider
Dozens
Hackney – Finance/insurance

Current account with savings tools and investments
Dr Julian
Westminster – Health

App connecting people with mental health problems with therapists
Dressipi
Westminster – Commerce

Independently verified revenue driver for fashion retailers
Dropit
Westminster – Commerce

Delivers shopping bags from store to door
DueDil
Hackney – Business services

Predictive due diligence and business information platform
Earthmiles
Islington – Health

Uses behavioural psychology and data analytics improve its users' wellbeing
EdAid
Islington – Finance/insurance

P2P lending and crowdfunding platform for higher education
Edited
Camden – Commerce

Analytics for fashion retailers
Eigen Technologies
City of London – Finance/insurance

Unlocks value of qualitative data
Elder
Islington – Health

Online-based home care for the elderly
Electron
Hackney – Energy

Blockchain-based solutions for the energy sector
Elvie
Camden – Health

Smart tech for female care
Emma
Islington – Finance/insurance

Money management app
Essentia Analytics
Camden – Finance/insurance

Investment behaviour analytics software that helps investors ignore internal biases
Everledger
Islington – Finance/insurance

Tracks diamonds throughout supply chain using blockchain
exseed
Islington – Health

Male fertility test which provides personalised lifestyle programme
Factmata
Tower Hamlets – Media/social media

AI scoring system for accuracy of online content
Fantastec
City of London – Entertainment

Blockchain-based SWAP app for trading of sports content and autographs
Farewill
Hackney – Other

Online will-writing service
Farfetch
Islington – Commerce

Global tech platform for luxury fashion industry
Feebris
Islington – Health

Wearable tech to identify conditions before they escalate
Feedr
Westminster – Other

Food delivery alternative to office canteens
Femeda
Hounslow – Health

Tech devices to combat female urinary incontinence
Festicket
Camden – Commerce

Platform to book festival tickets, accommodation and transport
Fidel
Westminster – Finance/insurance

API for linking bank cards to digital applications
Fidessa
City of London – Finance/insurance

Provides software to top financial institutions
Fika
Tower Hamlets – Health

Emotional fitness app used by UK universities
Financial Software Ltd
City of London – Finance/insurance

Tech solutions for investment tax management
Finastra
Westminster – Finance/insurance

Software for financial institutions
Fingopay
Tower Hamlets – Finance/insurance

Biometric finger payment tech
Firefly
Hammersmith and Fulham – EdTech

Online tool that brings together teachers, students and parents
Fiskl
Haringey – Finance/insurance

Mobile-first financial management platform
Flagstone
Westminster – Finance/insurance

Cash deposit platform provider to UK wealth managers
Flexciton
Hackney – Business services

Production planning and scheduling powered by AI
FloodFlash
Tower Hamlets – Finance/insurance

Tech-enabled flood insurance provider
Fluidly
Camden – Finance/insurance

AI-driven cashflow management software
Flux
Tower Hamlets – Finance/insurance

Receipts, rewards and loyalty that live inside banking apps
Form3
City of London – Finance/insurance

'Payments As A Service' technology provider
Fractal Labs
Camden – Finance/insurance

AI and cloud native financial services consultancy
Freemarket
Southwark – Finance/insurance

Platform for cross-border payments and currency exchange
Freetrade
Tower Hamlets – Finance/insurance

Commission-free stock trading app
Friendlyscore
Westminster – Finance/insurance

Empowers people to use digital data to improve their credit rating
FundamentalVR
Camden – Health

VR surgical simulation system with haptic feedback
Funderbeam
Westminster – Finance/insurance

Funding and trading platform for start-ups
Funding Circle
City of London – Finance/insurance

P2P lender
Funding Options
Hackney – Finance/insurance

Comparison site for business financing
Geckoboard
Hackney – Business services

TV dashboard for company analytics
GlobalWebIndex
City of London – Advertising/marketing

Consumer insight data for marketing
Go InStore
Brent – Commerce

Connecting online customers with in-store experts via video
GoCardless
Islington – Finance/insurance

Platform enabling businesses to take online direct debit payments
GreenJinn
Lambeth – Commerce

Coupon app for grocery brands
Greyparrot
Westminster – Other

Automated waste monitoring system
Growing Underground
Lambeth – Energy

Underground 'farm' growing veg
Gyana
Hackney – Transport & travel

Tech tool 'empowering anyone to become a data scientist'
Habito
Tower Hamlets – Finance/insurance

Free online mortgage broker
HealthUnlocked
Islington – Health

Social network for health
Heliocor
City of London – Finance/insurance

RegTech solutions to fight fraud
Hero
Westminster – Commerce

Connects online shoppers with sales assistants
HoloMe
Southwark – Commerce

Tech for creating life-sized real humans in augmented reality
Hometouch
Islington – Health

Finds live-in carers and reviews care plans for dementia patients
Housekeep
Islington – Other

Online marketplace disrupting the home cleaning market
Howamigoing
Westminster – Recruitment

HR tech platform delivering personalised performance appraisals and insights
Hubble
Islington – Property

Online marketplace for office space rentals
Huma
Westminster – Health

Apps to connect patients and medics while using AI to predict conditions
Humanising Autonomy
Westminster – Other

AI to predict pedestrian behaviour
IamYiam
Wandsworth – Health

AI personal health platform based on genetic markers
Improbable
Westminster – Entertainment

Games tech company behind powerful SpatialOS platform
Incopro
City of London – Commerce

Machine learning tech to tackle counterfeiting
Induction Healthcare
City of London – Health

Communications tools for complex healthcare environments
Infectious Media
Camden – Advertising/marketing

Programmatic advertising and data insights
Infinox
City of London – Finance/insurance

Currency trading platform
InstaDeep
Westminster – Business services

Decision-making AI for enterprise
Intelistyle
Islington – Commerce

AI helping fashion retailers create personalised outfit recommendations
Invstr
Westminster – Finance/insurance

App for inspiring investors
Iotic Labs
Camden – Business services

Behind pioneering 'digital twin' technology
iwoca
Camden – Finance/insurance

Automated credit lending facilities
JRNI
Camden – Business services

Enterprise scheduling software
Kafoodle
Southwark – Other

Food management software for professionals
Kalgera
Islington – Finance/insurance

Helping protect vulnerable people from financial scams
Kheiron Medical Technologies
Islington – Health

AI breast screening software for earlier detection of cancer
Kimble Applications
Southwark – Business services

Professional services automation software
Laka
Tower Hamlets – Finance/insurance

Bike insurance that works around a community of users
Landbay
Westminster – Finance/insurance

Buy-to-let mortgage lender
LandTech
City of London – Property

Subscription service for assessing off-market land
Lantum
Islington – Health

Enables health workers to find locum shifts
Lendable
Hackney – Finance/insurance

Quick and easy access to loans
LendInvest
Westminster – Finance/insurance

Mortgage lending disrupter
Lickd
Westminster – Entertainment

Claims-free music-licensing start-up for YouTube
Localistico
Westminster – Advertising/marketing

Local marketing and analytics platform for bricks-and-mortar retailers
LoopMe
Camden – Advertising/marketing

AI to maximise mobile ad effectiveness
Love The Sales
Hackney – Commerce

AI-powered aggregator for sales items
Lyst
Tower Hamlets – Commerce

Global fashion search platform
MarketFinance
Hackney – Finance/insurance

Europe's largest online invoice finance platform
Marvel
Hackney – Business services

Protoyping for apps and websites
Masabi
Hackney – Transport & travel

SaaS ticketing for public transport in smarter cities
Medical Realities
Camden – Health

Immersive platform for the healthcare industry
Medicalchain
City of London – Health

Blockchain for electronic health records
Medshr
Hammersmith and Fulham – Health

Social media-style platform enabling healthcare professionals to discuss cases
MeeTwo
Tower Hamlets – Health

Mental health social media platform for teenagers
Memrise
Tower Hamlets – EdTech

Teaching languages with games, chatbots and native speaker videos
Mendelian
Hackney – Health

Diagnoses rare diseases using machine learning
Mercaux
Westminster – Commerce

SaaS platform for physical retail stores
Miappi
Southwark – Advertising/marketing

Cutting-edge digital signage solutions
MiQ
Camden – Advertising/marketing

AI crossed with human intelligence for marketing
Mishipay
Westminster – Finance/insurance

Mobile self-checkout solution for physical retail stores
Mo
Hackney – Recruitment

Employee engagement platform
Modulr
Hammersmith and Fulham – Finance/insurance

Business payments tech
Monese
Westminster – Finance/insurance

Digital challenger bank
Moneybox
Southwark – Finance/insurance

App which rounds up spare change from purchases and invests it
Moneyfarm
Islington – Finance/insurance

Online investment adviser
MoneySavingExpert
Westminster – Finance/insurance

Free website helping consumers save on financial-related products
Monzo
Islington – Finance/insurance

Digital challenger bank
My1Login
Westminster – Security

Identity and access management tech
MyCognition
Westminster – Health

Tech platform to enhance mental health and cognitive fitness
NAVA
Hackney – Entertainment

Matches people to nearby venues based on their interests
NearSt
Hackney – Commerce

Boosts footfall by making instore products visible to shoppers searching nearby
Neotas
Hackney – Finance/insurance

Due diligence for the financial services sector
Nimbla
Tower Hamlets – Finance/insurance

Insurance platform protecting SMEs against insolvent customers
Nivaura
Tower Hamlets – Finance/insurance

Automates issuance of financial instruments
Novastone
Hackney – Security

Secure instant messaging platform
Nucoro
City of London – Finance/insurance

AI wealth management platforms
Nutmeg
Lambeth – Finance/insurance

Robo-advisor
OakNorth
Westminster – Finance/insurance

Bank providing debt finance to SMEs
Octopus Energy
Westminster – Energy

Real-time data analytics for energy tariffs
Olio
Haringey – Other

App for sharing food leftovers from cafes and local shops to reduce waste
Ometria
Hackney – Commerce

Predictive eCommerce marketing software
Omnio
Westminster – Finance/insurance

Smart financial services
OnCare
City of London – Health

Software to modernise elderly care
Onfido
City of London – Security

Document verification and facial biometrics technology
Opal Transfer
City of London – Finance/insurance

Money transfer service
OpenGamma
Islington – Finance/insurance

Leader in derivatives analytics
OpenRent
City of London – Property

Platform for finding, advertising and managing rental property
OpenSignal
Islington – Other

Measures performance of global wireless networks
Opportunity Network
City of London – Finance/insurance

Deal sourcing network
Orchard Therapeutics
City of London – Health

Gene therapy to develop potential cures for rare diseases
Oval Money
Southwark – Finance/insurance

App to track spending and saving
Oxford Heartbeat
Lambeth – Health

Turns 2D scans into 3D models to enable surgeons to virtually test procedures
Paddle
City of London – Commerce

Subscription and commerce platform
Panakeia
Westminster – Health

Universal engine for precision cancer diagnosis
Panaseer
Southwark – Security

Uses Big Data to assess risk and provide security
Pando Health
Hackney – Health

Secure messaging service for doctors and nurses
Parcelly
Westminster – Commerce

Parcel delivery to locations such as convenience stores, bars and gyms
Patchwork
Hammersmith and Fulham – Health

Helps hospitals cut agency spending by filling vacant shifts with existing staff
Paybase
Southwark – Finance/insurance

End-to-end solution for payments, compliance and risk
PaySend
Westminster – Finance/insurance

International money transfer platform
Pennies
City of London – Finance/insurance

Digital charity box enabling shoppers to donate pennies
PensionBee
Southwark – Finance/insurance

Online pension manager
Perfect Ward
Westminster – Health

Smart document analyser for healthcare inspections
Perkbox
Islington – Recruitment

Employee benefits and perks business
Perlego
Camden – EdTech

Digital streaming platform for textbooks
Phrasee
Lambeth – Media/social media

AI which helps companies with their marketing language
Plum
City of London – Finance/insurance

AI assistant which analyses your transactions
Plumerai
Tower Hamlets – Business services

Behind Larq neural networks for efficient deep learning
Pockit
Camden – Finance/insurance

App-based banking solution
PolyAI
Camden – Business services

Conversational AI customer support agents
Poq
City of London – Commerce

SaaS platform for mobile app commerce
Pouch
Barnet – Commerce

Browser extension which applies discount codes automatically on checkout
PremFina
Westminster – Finance/insurance

Finance software for brokers
Prepaid Financial Services
Westminster – Finance/insurance

Payment solutions including eMoney and wearables
Previse
Camden – Finance/insurance

AI platform enabling corporate buyers to pay suppliers instantly
Prodigy Finance
Westminster – Finance/insurance

Student finance provider which assesses on future earning potential
Proportunity
Lambeth – Property

AI helping people on to the property ladder
Proximity Insight
Hackney – Commerce

App helping shop floor staff to drive physical and online traffic
Pusher
Islington – Business services

APIs for app developers building communication and collaboration features
Quantexa
Lambeth – Finance/insurance

Analytics technology to detect fraud
Qudini
Islington – Commerce

Queue management system for retailers
Rapyd
City of London – Finance/insurance

Cardless financial network
Raremark
Hackney – Health

Builds communities of people affected by a rare condition
Receipt Bank
Hackney – Finance/insurance

Automated bookkeeping
Red Sift
Westminster – Security

AI platform to democratise cyber security
Revolut
Tower Hamlets – Finance/insurance

Digital challenger bank
RoosterMoney
Westminster – Finance/insurance

Pocket money app
ROXi
Islington – Entertainment

Music streaming platform
Salary Finance
Hammersmith and Fulham – Finance/insurance

Improves wellbeing by helping employees out of debt and into saving
Salve Technologies
Tower Hamlets – Health

Mobile-first patient engagement platform
Satago Financial Solutions
Westminster – Finance/insurance

Online platform facilitating provision of invoice financing
SEaB
Hackney – Energy

Generates clean energy from organic waste
Second Nature
Enfield – Health

Subscription-based weight-loss app that aims to tackle diabetes
Seedlegals
Camden – Legal

Automated legal service platform for funding rounds
Seedrs
Islington – Finance/insurance

Crowdfunding website
Seenit
Islington – Media/social media

Crowdsourced video platform
Seldon
Hackney – Finance/insurance

Open-source machine learning deployment specialist
Seneca
Lambeth – EdTech

Revision platform for students
Skrill
Tower Hamlets – Finance/insurance

Money-sending platform similar to PayPal
Smartzer
Tower Hamlets – Commerce

Makes brands' videos interactive and shoppable
Soldo
Westminster – Finance/insurance

Prepaid business cards
Spill
City of London – Health

Therapy app to improve workplace wellbeing
Spirable
City of London – Advertising/marketing

Personalised video marketing automation
Starling Bank
City of London – Finance/insurance

Digital challenger bank
SteelEye
Southwark – Finance/insurance

Compliance technology and data analytics
StepLadder
Hackney – Finance/insurance

P2P saving platform helping people get on property ladder
StoreIQ
Hackney – Commerce

Task management and retail operations platform
Streetbees
Hackney – Media/social media

Global intelligence platform
Suade Labs
City of London – Finance/insurance

RegTech platform used by major financial institutions
SuperAwesome
Westminster – Other 

Safe digital engagement for kids
Switchee
Camden – Property

SmartTech helping landlords to save energy
Syft
Camden – Recruitment

Flexible staffing app
TAINA Technology
Tower Hamlets – Finance/insurance

RegTech for financial institutions
Tandem
Camden – Finance/insurance

Digital challenger bank
Tessian
City of London – Security

AI-powered email security
ThinkSono
Ealing – Health

AutoDVT ultrasound AI enables nurses to detect deep vein thrombosis
ThirdEye
Tower Hamlets – Security

Uses AI to flag up suspicious behaviour on CCTV
Thought Machine
Islington – Finance/insurance

Building technology to revolutionise banking
Threedium
Westminster – Commerce

3D imaging and AR solutions for retailers
Thriva
Camden – Health

Fingertip blood tests for different health conditions
Tickr
Hackney – Finance/insurance

Investment app allowing users to back causes for social good
Tide
City of London – Finance/insurance

Mobile-first business banking
Touch Surgery
Islington – Health

Surgical simulation training available as an app or in VR
TouchNote
Hackney – Other

Send real postcards using phone or tablet
Tractable
Islington – Finance/insurance

Automates damage assessment in insurance
Transferwise
Hackney – Finance/insurance

P2P money transfer platform
TransFICC
City of London – Finance/insurance

eTrading solutions for fixed income and derivatives markets
Trouva
Hackney – Commerce

Online marketplace focused on independent bricks-and-mortar boutiques
TrueLayer
Islington – Finance/insurance

Open banking APIs
TruRating
City of London – Commerce

Real-time ratings on products and services
Trussle
Islington – Finance/insurance

Free online mortgage broker
Ubamarket
Westminster – Commerce

Provides retailers with white label 'scan and go' in-store app
uMed
Camden – Health

Enables healthcare providers to deliver cutting edge research to their patients
uMotif
Southwark – Health

Collects data generated in clinical trials
Unmade
– Commerce

Manufactures bespoke fashion products on-demand
Unmind
Southwark – Health

Mental health platform for the workplace
Vestd
Merton – Finance/insurance

Employee share scheme platform
Vinehealth
Islington – Health

Cancer management app collecting data for new treatments
Visionable
City of London – Health

Healthcare-focused video conferencing tool
Vita Mojo
City of London – Entertainment

Software allowing restaurant customers to order ultra-personalised food
Voxsmart
Hackney – Finance/insurance

Compliance on corporate-issued mobile devices
Wagestream
Camden – Finance/insurance

Offers employees access to their next wage
Wazoku
City of London – Business services

Idea management software
WeFarm
Islington – Other

Global farming information platform for people without internet
WeGift
City of London – Commerce

Digital rewards platform
WeSwap
Camden – Finance/insurance

P2P foreign currency exchange
Wevat
Islington – Commerce

Helps tourists get tax back on UK shopping
What3words
Westminster – Transport & travel

Allows navigation to any corner of the globe with just three words
White Lab
City of London – Health

Behind Sensio Air smart indoors allergy and air quality tracker
Winnow
Hackney – Other

Digital tools to help chefs reduce food waste
WorldRemit
Westminster – Finance/insurance

Money transfer service for migrants
Wowcher
Islington – Commerce

Discount eCommerce marketplace
Yapily
Hackney – Finance/insurance

Platform to better connect business and banks
Yielders
Tower Hamlets – Finance/insurance

Islamic property crowdfunding platform
Yieldify
Tower Hamlets – Advertising/marketing

Predicts behaviour to optimise customer experience
Yoobic
Hammersmith and Fulham – Commerce

Helps retailers optimise their stores and operations
Yoyo
Camden – Finance/insurance

Platform combining payment, loyalty and marketing
yReceipts
Southwark – Commerce

Connecting Google and Facebook ads to in-store retail sales
Zappi
Camden – Business services

Automated consumer insights platform
Zava
Islington – Health

Discreet prescription medication service
Zego
Hackney – Finance/insurance

Provides insurance to gig economy workers
Zeigo
Southwark – Energy

SmartTech helping corporates to find renewable energy
Zesty
Islington – Health

Platform for patients to find and review local healthcare providers
ZigZag Global
Camden – Commerce

Platform to manage process of product returns
ZoomDoc
Islington – Health

Telemedicine consultations
Zopa
Southwark – Finance/insurance

P2P lender now moving into digital banking