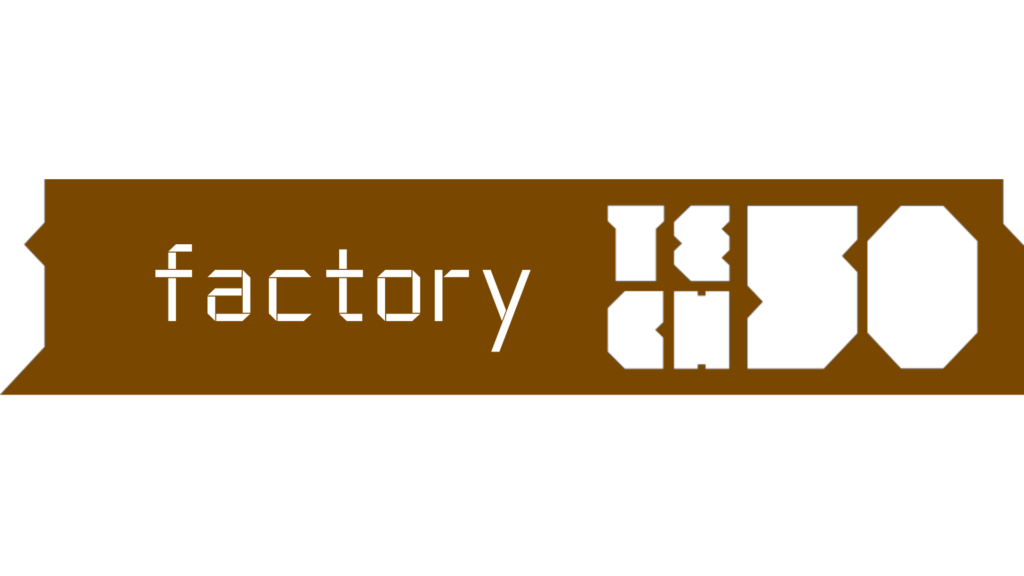 It's time to help decide BusinessCloud's inaugural FactoryTech 50 ranking.
The new annual ranking celebrates the UK's most innovative startups, scaleups and established firms creating original technology for use in manufacturing, heavy industry, batteries and materials.
We have shortlisted 74 firms for potential inclusion. The final FactoryTech 50 ranking will be determined by a combination of reader votes and selections from an independent judging panel.
You can cast your vote until 23:59 on Sunday 22nd May. Browse the shortlist below and vote for the company you believe to be the most innovative.
The final FactoryTech 50 ranking – supported by digital transformation experts Sputnik Digital – will be published online on Monday 13th June. Subscribe to our daily email tech innovation newsletter via the dropdown below when you vote to be among the first to see the results.
Your vote
Voting has now ended
FactoryTech 50 shortlist
| Company | HQ | Region | Description |
| --- | --- | --- | --- |
| Aceleron | Birmingham | Midlands | Sustainable lithium battery packs |
| Ai Build | Waltham Forest | London | Enterprise software for additive manufacturing |
| Arm | Cambridge | East of England | Designs chips for smartphones |
| Assured Systems | Stone | Midlands | Industrial computing and displays incorporating IoT |
| Authentise | Kensington and Chelsea | London | Process automation software for advanced manufacturing |
| Automata | Camden | London | Desktop robots to automate product testing, dispensing and sorting |
| Breathe Battery Technologies | City of London | London | Advanced battery management software |
| Brill Power | Oxford | South East | Makes lithium ion batteries more reliable and sustainable |
| CadShare | Belfast | Northern Ireland | System for ordering machinery parts, maintenance, repairs and customer support |
| Cambridge GaN Devices | Cambridge | East of England | Power-efficient GaN (Gallium nitride) solutions for power electronics |
| Cambridge Touch Technologies | Cambridge | East of England | AI-powered touchscreen tech |
| Chromacity | Riccarton | Scotland | Tuneable lasers for scientific research and industry |
| Cimteq | Wrexham | Wales | Cable design and manufacturing software |
| Clearmark Solutions | Nottingham | Midlands | Coding and labelling solutions for packaging |
| CloudNC | Tower Hamlets | London | Tech for optimising and autonomising factory production |
| CNC Robotics | Liverpool | North West | Robotics for the manufacturing sector |
| CorrosionRADAR | Cambridge | East of England | Corrosion detection tech |
| DriveWorks | Thelwall | North West | Design automation and sales configurator software |
| Echion Technologies | Cambridge | East of England | Li-ion battery materials for superfast charging |
| Evince Technology | Sedgefield | North East | Develops breakthrough electron devices using synthetic-diamond |
| Flexciton | Hackney | London | Production planning and scheduling powered by AI |
| Flowlens | Belfast | Northern Ireland | Cloud software for small equipment manufacturers |
| Forefront RF | Cambridge | East of England | Chips connecting devices across multiple frequency bands |
| Foundries.io | Cambridge | East of England | Secure embedded Linux platforms for IoT and Edge devices |
| FourJaw | Sheffield | Yorks & Humber | Affordable machine monitoring platform |
| Geomiq | Tower Hamlets | London | On-demand manufacturing platform |
| Graphcore | Bristol | South West | Artificially intelligent processors |
| GSS | Cumbernauld | Scotland | CO2 sensors based on solid state tech |
| HALO X-ray Technologies | Nottingham | Midlands | Enables materials to be scanned and identified at speed |
| Haydale Graphene | Ammanford | Wales | Develops and commercialises advanced materials including graphene |
| Hexigone | Baglan | Wales | Corrosion inhibitors for smart coatings |
| Hive Composites | Loughborough | Midlands | Design and development of new composite materials |
| Hyperdrive Innovation | Sunderland | North East | Designs, develops and manufactures lithium-ion battery systems |
| Inductosense | Bristol | South West | Battery-free sensors detecting cracks, corrosion and defects |
| Intoware | Nottingham | Midlands | Digital instructions and onboarding for industrial workforce |
| Kelvin Nanotechnology | Glasgow | Scotland | Advanced photonics and quantum components |
| KETS Quantum Security | Bristol | South West | Chip-based protection against quantum security threats |
| KIT-AR | Barnet | London | Augmented reality tech to digitise manufacturing shop floor |
| Konektio | Chesterfield | Midlands | Remote monitoring of assets ranging from wind turbines to manufacturing components |
| Lucideon Group | Stoke | Midlands | Materials tech for use in aerospace and other industries |
| Luminous Group | Newcastle | North East | 3D imaging and mixed reality solutions for industry |
| M Squared | Glasgow | Scotland | Laser designer and manufacturer |
| Metis Labs | Hackney | London | AI systems to optimise filling performance on production line |
| MOF Technologies | Belfast | Northern Ireland | Exploiting super-absorbent metal organic frameworks |
| Nightingale HQ | Pontypridd | Wales | Makes manufacturers efficient through AI no-code tools |
| Opsydia | Begbroke | South East | Can laser-write data inside transparent materials including diamonds |
| P2i | Milton | South East | Nano-coating technology for electronics |
| Paragraf | Somersham | East of England | Commercial-quality graphene electronic devices |
| Power Photonic | Dalgety Bay | Scotland | Precision micro-optics |
| Quber Tech | Westminster | London | Intelligent business transformation platform for manufacturers |
| Reaction Engines | Abingdon | South East | Hypersonic and space access propulsion tech |
| Reeco Automation | Newtown | Wales | Collaborative automated robots |
| Salience Labs | Oxford | South East | High-speed chips using photonics to enable AI applications |
| SamsonVT | Manchester | North West | 3D models to transform product maintenance and aftersales |
| Secondmind | Cambridge | East of England | Optimises powertrain design and development for automobiles |
| Senseye | Southampton | South East | Predictive maintenance technologies for industry |
| Sewtec | Wakefield | Yorks & Humber | Factory automation systems |
| Soter Analytics | Hammersmith & Fulham | London | Wearable AI solutions to prevent musculoskeletal injuries in industrial environments |
| Sunamp | East Lothian | Scotland | Heat battery technology |
| SureChill | Cardiff | Wales | Cooling technology which doesn't need constant power |
| Teledyne e2v | Chelmsford | East of England | Imaging solutions for industrial sector |
| Tharsus | Northumberland | North East | Helps companies harness robotic and machine technologies |
| Theta Technologies | Exeter | South West | Testing tech that detects flaws in engineering components |
| ThingTrax | Islington | London | Connected technology for manufacturing machines and workers |
| Touchlab | Edinburgh | Scotland | Electronic 'sensing' skin for robots |
| Transmission Dynamics | Cramlington | North East | IoT sensors to solve complex industrial challenges |
| Tribosonics | Sheffield | Yorks & Humber | Sensor technology for rotating equipment |
| Ubisense | Cambridge | East of England | Enterprise location intelligence used in industrial sector |
| Ultraleap | Bristol | South West | Virtual touch technology |
| UniKLasers | Edinburgh | Scotland | Single frequency lasers for holography, sensing and quantum |
| Wayland Additive | Huddersfield | Yorks & Humber | Metallurgy for additive manufacturing |
| Wearable Technologies | Enderby | Midlands | Behind Eleksen washable sensors embedded into industrial bodywear |
| Wootzano | Sedgefield | North East | Robots with 'sensing skin' for fruit and vegetable packing |
| Zytronic | Blaydon | North East | Touchscreen technologies for wide range of environments |