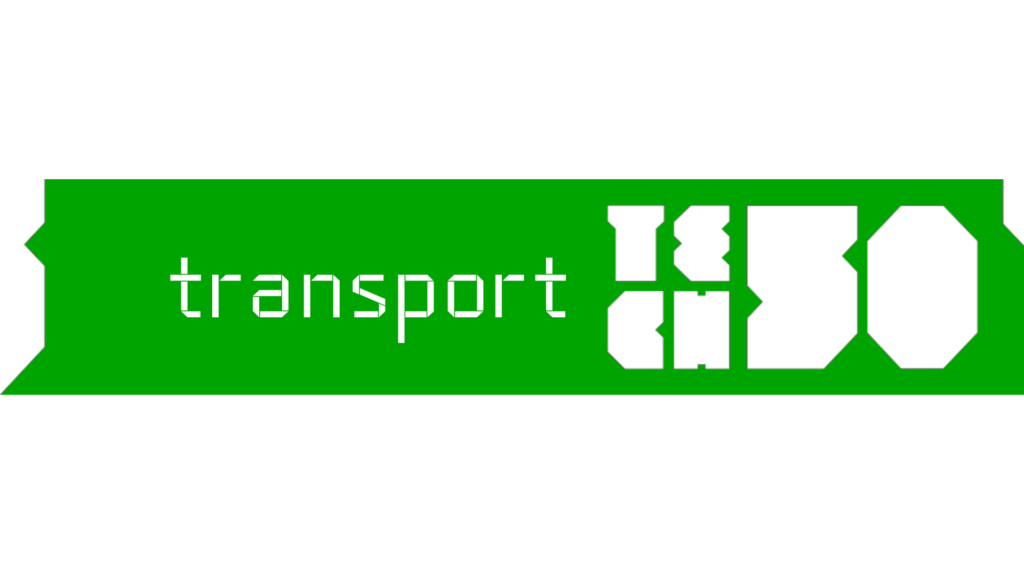 It's time to help decide BusinessCloud's inaugural TransportTech 50 ranking.
The new annual ranking celebrates the UK's most innovative startups, scaleups and established firms creating original technology for mobility, transportation, wayfinding and logistics.
We have shortlisted 83 firms for potential inclusion. The final TransportTech 50 ranking will be determined by a combination of reader votes and selections from an independent judging panel.
You can cast your vote until 23:59 on Sunday 21st November. Browse the shortlist below and vote for the company you believe to be the most innovative.
The final TransportTech 50 ranking – supported by digital transformation experts Sputnik Digital – will be published online on Monday 13th December. Subscribe to our daily email tech innovation newsletter via the dropdown below when you vote to be among the first to see the results.
Your vote
Voting has now ended
TransportTech 50 shortlist
| Company | HQ | Region | Description |
| --- | --- | --- | --- |
| 365 Response | Wakefield | Yorks & Humber | Cloud-based transport management and procurement solutions |
| 3DEO | Belfast | Northern Ireland | Interactive '5D mapping platform' |
| 3Squared | Sheffield | Yorks & Humber | Behind RailSmart software to improve productivity and reduce risk in rail travel |
| Academy of Robotics | Cardiff | Wales | Behind Kar-go autonomous delivery vehicles |
| Actisense | Poole | South West | Intelligent sensors for use in boat navigation systems |
| AeroCloud Systems | Macclesfield | North West | Cloud-based airport management solution |
| Airbox Systems | Wantage | South East | Situational awareness tool streamlining emergency service response |
| AirPortr | Hackney | London | Smart baggage management solutions for airports |
| Altitude Angel | Reading | South East | Helping integrate autonomous drones into global airspace |
| Animal Dynamics | Oxford | South East | Develops vehicles and systems based on those found in nature |
| AppyWay | Camden | London | Kerbside management solutions |
| Autocab | Cheadle | North West | Taxi booking software and GPS fleet management |
| Avail Technologies | Stockton-on-Tees | North East | Connects haulage operators with HGV drivers |
| AX Innovation | Lichfield | Midlands | Software and connected devices to maximise vehicle utilisation and protection |
| Beacon | Westminster | London | Digital supply chain and freight platform |
| Beryl | Tower Hamlets | London | Bike and e-scooter-sharing |
| Brightmile | Westminster | London | Fleet risk management app promoting driver safety |
| Busby | Liverpool | North West | Personal safety app detecting falls and crashes |
| Buzzbike | Lambeth | London | Bike subscription platform and app |
| Catagen | Belfast | Northern Ireland | Automotive emissions tech |
| Catalina Software | Downham Market | East of England | Logistics software for transport companies |
| Citi Logik | Leeds | Yorks & Humber | Smart analytics of movement within cities |
| City Science | Exeter | South West | Data analytics for smarter cities |
| CityMaaS | Bromley | London | Empowers differently-abled people to get around |
| Citymapper | Southwark | London | Transport app for route planning in major cities |
| Conigital Group | Birmingham | Midlands | Autonomous vehicle AI firm |
| DeGould | Exeter | South West | Automated vehicle inspections |
| DesignLED | Edinburgh | Scotland | Customisable LED lighting for automotive industry |
| DriverNet | St Helens | North West | Platform to manage transport and mobile operations |
| EAV | Bicester | South East | Electric assisted vehicles for delivery industry |
| Elmtronics | Consett | North East | Electric vehicle charging network |
| Eloy | Hemel Hempstead | South East | Car software for reporting accidents, smart navigation and voice control |
| Envisics | Milton Keynes | South East | Dynamic holographic tech for in-car head-up displays |
| EPM Bus Solutions | Bromsgrove | Midlands | Software for bus operators |
| ESP Group | Hull | Yorks & Humber | Transport and mobility services company |
| Evoke Systems | Norwich | East of England | Training, flight journey and leave software for aviation industry |
| FiveAI | Cambridge | East of England | Autonomous vehicle software |
| Focal Point Positioning | Cambridge | East of England | Next generation positioning solutions for vehicles |
| FOD Mobility Group | Saltaire | Yorks & Humber | Technology solutions for corporate automotive industry |
| GoRoadie | Dundee | Scotland | Connects learner drivers with driving instructors |
| hiyacar | Westminster | London | Platform for car rental from local owners |
| HumanForest | Southwark | London | Sustainable shared e-bikes |
| Humanising Autonomy | Westminster | London | AI to predict pedestrian behaviour |
| Indra Technologies | Malvern | Midlands | Smart electric vehicles charging tech |
| Journeo | Ashby-de-la-Zouch | Midlands | Tech-enabled transport monitoring systems |
| JustPark | Camden | London | Digital parking solution |
| Kalibrate | Manchester | North West | Fuel pricing, location intelligence, and electric vehicle solutions provider |
| Karshare | Westminster | London | Community car-sharing app |
| Liftshare | Norwich | East of England | Car-sharing platform and carbon reduction solutions |
| Lightfoot | Chudleigh | South West | In-cab driver coaching and engagement tech |
| Living Map | Bath | South West | Digital mapping, wayfinding and positioning |
| Mapway | Manchester | North West | Developer which has mapped transport systems around the world |
| Masabi | Hackney | London | SaaS ticketing for public transport in smarter cities |
| Metis Aerospace | Lincoln | Midlands | Drone detection systems |
| Mina | Sheffield | Yorks & Humber | Charging solutions for electric vehicle fleets |
| Miralis Data | Lancaster | North West | Transport-focused software and data science company |
| MultiFreight | Ipswich | East of England | Freight management software |
| Navenio | Oxford | South East | Indoor location solutions |
| Nextbase | West End | South East | Manufacturer of dash cams linked to insurance policies and safety tools |
| Nexus Vehicle Rental | Leeds | Yorks & Humber | Online vehicle rental booking and management platform |
| Nomad Digital | Newcastle | North East | Passenger and fleet connectivity solutions for railway industry |
| Onto | Birmingham | Midlands | Electric car subscriptions driven through app |
| Oxbotica | Oxford | South East | Autonomous vehicle software |
| Passenger | Bournemouth | South East | Platform for integrated public transport |
| r2c Online | Sheffield | Yorks & Humber | Fleet management software |
| Radius Payment Solutions | Cheshire | North West | Payment and fleet services company |
| Raildiary | Manchester | North West | Smart rail project tools for construction professionals |
| Route Konnect | Cardiff | Wales | IoT solution to improve emergency response times |
| Send My Bag | Bangor | Northern Ireland | International door-to-door delivery of bags for travellers |
| Shiptheory | Bristol | South West | Cloud-based shipping management platform |
| SNAP Account | Norwich | East of England | Smart, cashless HGV payments |
| Spark EV | Newmarket | East of England | Intelligent range prediction for electric vehicles |
| The Floow | Sheffield | Yorks & Humber | Telematics firm driving towards smart and safe mobility |
| Ticketer | Hungerford | South East | Tech-driven ticketing machines for public transport |
| Tracsis | Leeds | Yorks & Humber | Smart transport analytics and infrastructure tech supplier |
| Transreport | Hammersmith & Fulham | London | Transforming travel experiences of those with reduced mobility |
| Vector.ai | Lambeth | London | Freight automation firm |
| Vivacity Labs | Camden | London | Smart traffic lights generating data insights |
| Wayve | Cambridge | East of England | AI for autonomous vehicles |
| wejo | Chester | North West | Connected vehicle data company |
| What3words | Westminster | London | Allows navigation to any corner of the globe with just three words |
| Zap-Map | Bristol | South West | App to find EV charging points around UK |
| Zencargo | Camden | London | Digital platform to manage international shipping chains |