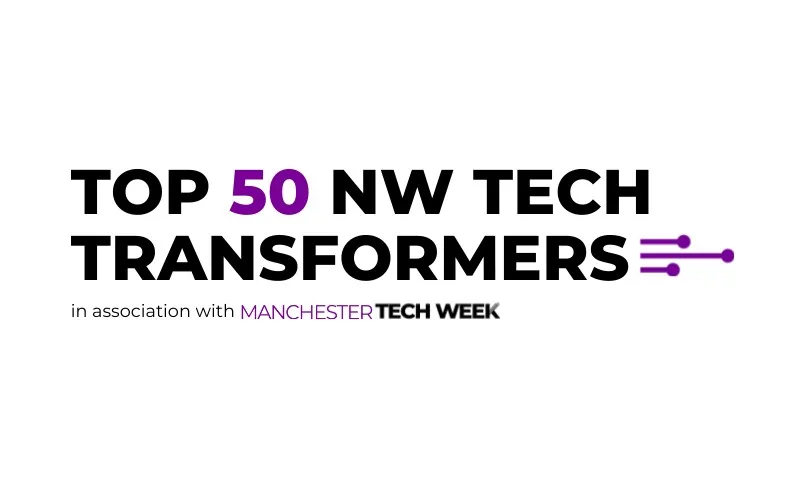 Welcome to BusinessCloud's Top 50 North West Tech Transformers for 2022.
The list of industry leaders and technologists within high-profile businesses are driving digital transformation in Manchester, Liverpool, Cheshire and Lancashire.
The Top 50 North West Tech Transformers has been compiled in association with Manchester Tech Week and is sponsored by AWS, Cisco, Okta, Auth0 and RingCentral.

Graham Donoghue, CEO, Sykes Cottages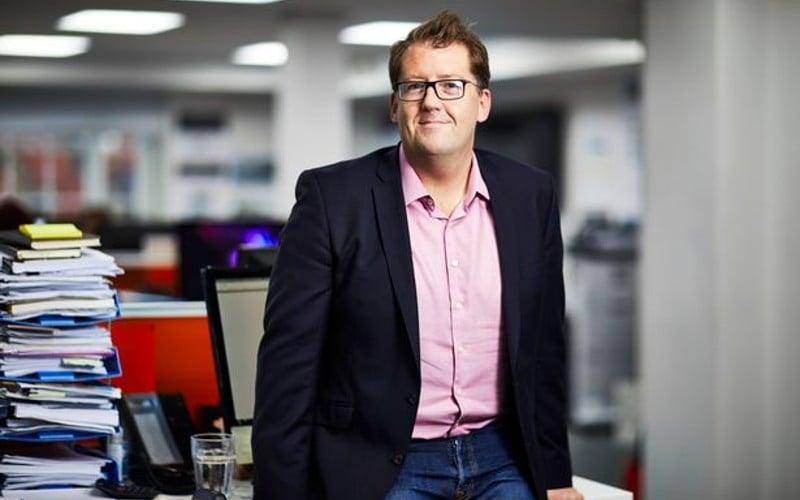 A former Chief Product Officer at MoneySuperMarket.com, Graham Donoghue became CEO of Chester-based Sykes Cottages in 2016 following private equity firm Livingbridge's £54m investment. The company, which has a massive focus on technology, has since gone from managing around 5,500 holiday properties to more than 22,000, with plans to grow to 35,000 by 2023 following Vitruvian Partners' reported £400m investment in 2019. Donoghue is also a founding member of the PEPTalks, a peer-to-peer learning community dedicated to supporting private equity-backed CEOs.
Leanne Clancy, IT Director, PrettyLittleThing.com
PrettyLittleThing, born in Manchester and part of Boohoo's group of companies, is one of the largest e-tailers in the world with offices across the globe. Leanne Clancy heads up the IT division and has a wealth of experience at PLT, Boohoo and Swinton Insurance over the last two decades. In her role at the fast fashion firm, Clancy uses digital strategy and IT software to stay ahead of the competition and has contributed to PrettyLittleThing's entrance into the metaverse with their use of digital models. 
Katie Gallagher, Managing Director, Manchester Digital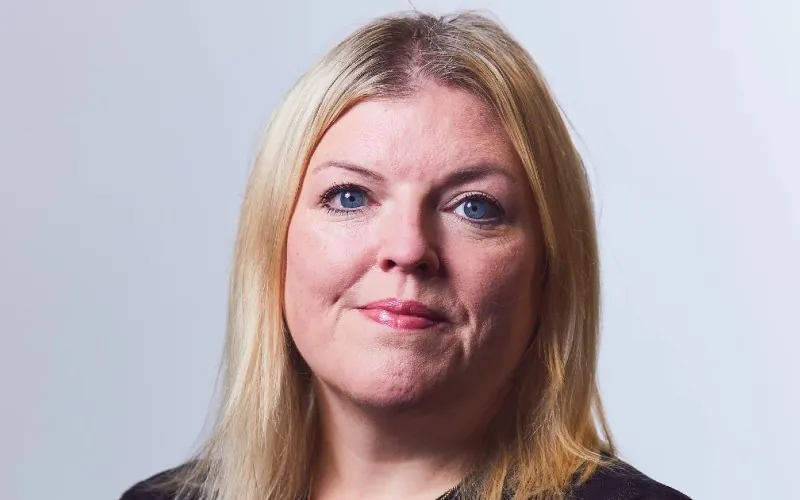 Katie Gallagher is the Managing Director of tech trade body Manchester Digital. The membership organisation provides a collective voice for companies of all sizes across Greater Manchester, from startups through to global eCommerce enterprises, ensuring that its views are represented at a local and national government level. Gallagher is also Co-Founder of the Cyber Resilience Centre for the North West and a founding board member of the UK Tech Cluster Group.
John Allen, Chief Digital Officer, In The Style
John Allen has more than 25 years of experience in tech, having held leadership positions at large organisations including Missguided, ASOS and now In The Style. He is responsible for Manchester-based In The Style's ongoing digital and technological development, including its app. As a solely digital store, John has headed up the company's digital strategy since it launched on the London Stock Exchange in March 2021.
Mo Isap, Founder and CEO, IN4 Group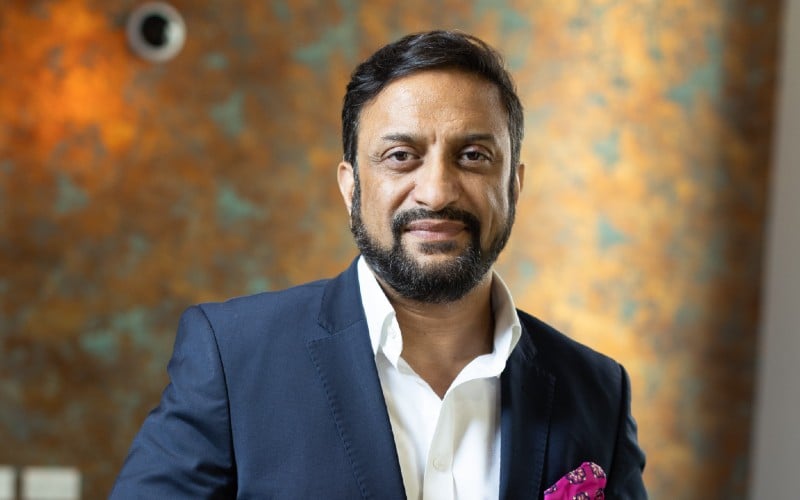 Mo Isap is the Founder and CEO of IN4 Group, which specialises in supporting businesses with training, communities, networks and advice to scale and enhance their innovation ecosystems. It operates HOST – the Home of Skills & Technology – one of the North West's most established innovation hubs based in MediaCity, Salford and formerly known as The Landing. Its Skills City initiative runs tech bootcamps backed by the Department of Education, Greater Manchester Combined Authority and Lancashire LEP, while it has also run a free accelerator programme, FreelanceHER 100, for women in the digital, creative, media and technology sectors across the North West.
Alison McGurk, IT Director – Architecture, Data & Intelligence, AstraZeneca
Alison McGurk is an IT Director at pharmaceuticals giant AstraZeneca with responsibility for architecture, data and intelligence. Her team selects, architects and designs solutions to enable business capabilities for AstraZeneca's manufacturing, quality, supply chain, logistics and procurement areas, as well as supplying analytical business intelligence. Based in Macclesfield, Cheshire, her former tech roles have included a decade at Unilever followed by stints at grocery giants Tesco, Sainsbury's and the Co-op.
Sam Booth, Chief Executive, pro-manchester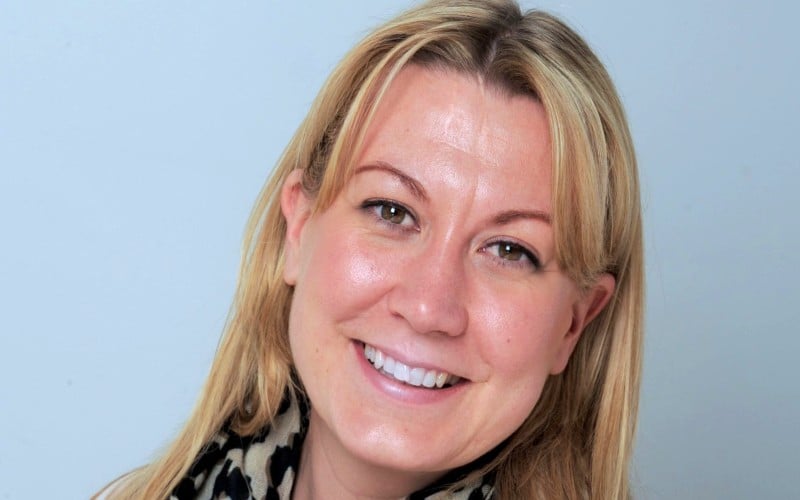 In 2018, Sam Booth became the first female Chief Executive in pro-manchester's then 32-year history. Over the last 14 years Booth has been an integral part of pro-manchester's growth from a small membership network to a sophisticated business development organisation. A firm part of the Manchester business community, her roles there have covered events, business development, Deputy CEO and now CEO. She is also a trustee of charity Forever Manchester. 
Dr Fahad Anwar, Director of Technology, AccessPay
AccessPay provides the digital connection between a business's back office systems and their bank. Since joining the Manchester firm in 2019, Dr Fahad Anwar has been responsible for its product development, software strategy and data management. Author of several technical articles published in international journals, he has established company-wide best practices, development processes, standardised specification guidelines and inter-departmental communications.
Amul Batra, Chief Operating Officer, Northcoders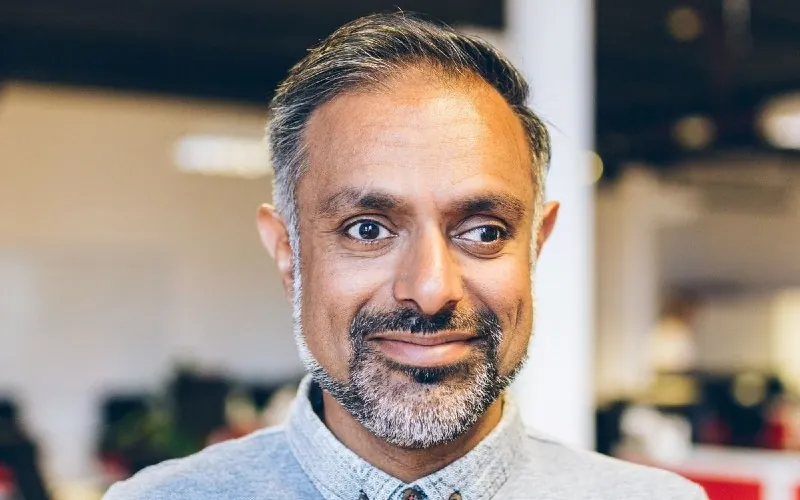 An early investor in Northcoders – an independent provider of training programmes for software coding – Amul Batra served as Chief Partnership Officer before becoming Chief Operating Officer last year. Headquartered in Manchester, Northcoders has since opened bases in Leeds and Newcastle. Batra helped lead the firm through its flotation on the London Stock Exchange's junior AIM market in 2021.
Martine Darlington, Global Digital Transformation Director, PZ Cussons
Martine Darlington set up and leads on the digital commerce strategy at Manchester-headquartered PZ Cussons, manufacturer of personal healthcare and consumer goods, across the UK, Germany, Australia, USA, Indonesia, China, India, Thailand and Nigeria. Darlington leads online transformation projects across brands including 'top four' grocers Waitrose and Boots in the UK, as well as Coles and Woolworths in Australia.
Grace Hulse, Head of Cyber and Innovation, Cyber Resilience Centre for the North West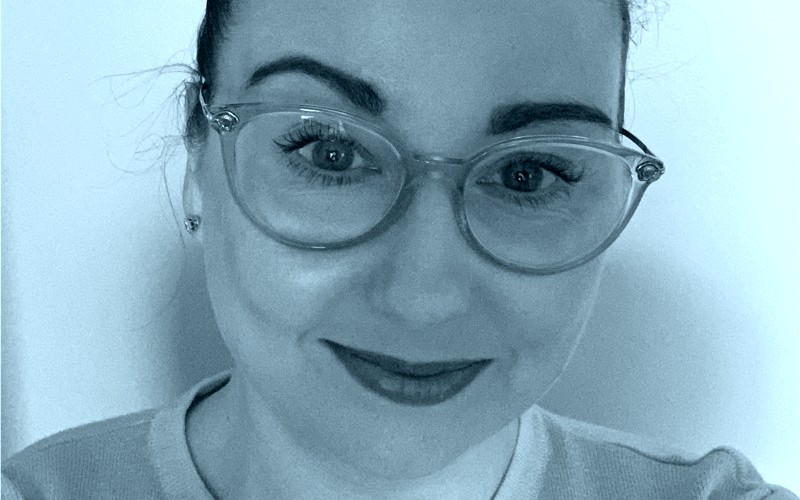 Grace Hulse served Greater Manchester Police for 18 years – rising to the position of Detective Sergeant of Cyber Crime – before joining The Cyber Resilience Centre for the North West in January 2021. As a Detective Inspector and the Head of Cyber and Innovation, she works directly with enterprises to improve their cyber awareness and resilience, developing the region's ecosystem to prevent future attacks.
Matthew Clark, Head of Architecture – Digital Products, BBC
As one of the BBC's most senior technology leaders, Matthew Clark has designed, led and delivered multiple wide-reaching programmes. Among these was the rebuild of BBC Online in the cloud, a project which involved 300+ people and more than a million lines of code: multiple sites, including BBC News, were migrated with zero downtime whilst continuing to serve tens of millions of users per day. Clark has also shaped, designed and delivered much of the BBC's online live events coverage, including the General Election and Olympic Games. 
Andrew Green, Chief Technical Officer, Utiligroup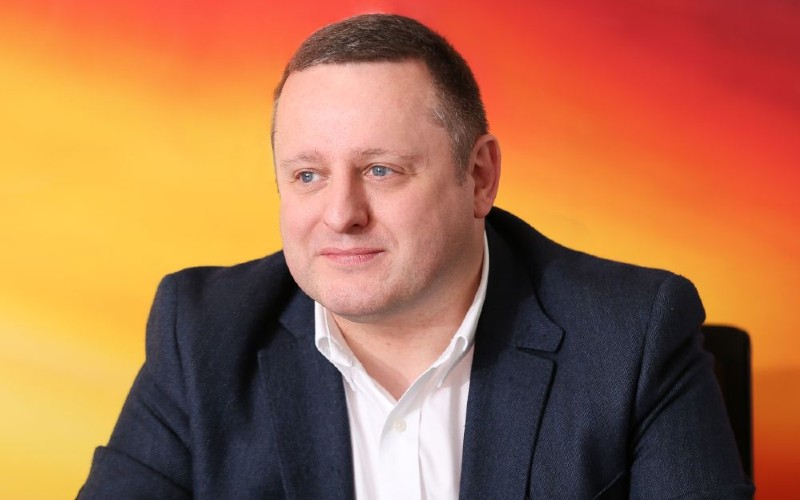 Andrew Green originally joined Utiligroup in 2000 and has held a number of roles that have bridged the technical and commercial areas of the energy management software business. After helping lead a private equity-backed management buyout of the firm based in Chorley, Lancashire in 2014, he became Chief Technical Officer in 2016 and grew the business alongside the CEO through a reported £100m investment from PE giant Accel-KKR to acquisition by American firm ESG in 2017. He now leads the main ESG business alongside the CEO.
Naomi Daly, Programme Manager, Flutter Entertainment Plc
Naomi Daly is the Programme Manager at Manchester-based Flutter Entertainment, the listed parent company of Paddy Power and Betfair. She previously led the Better Workplace Programme at BT for two years, which helped the telecoms giant modernise, enable collaboration, creating efficiencies and better serve their customers. Prior to BT she spent eight years in technology roles at TalkTalk.
Annette Joseph MBE, Founder and CEO, Diverse & Equal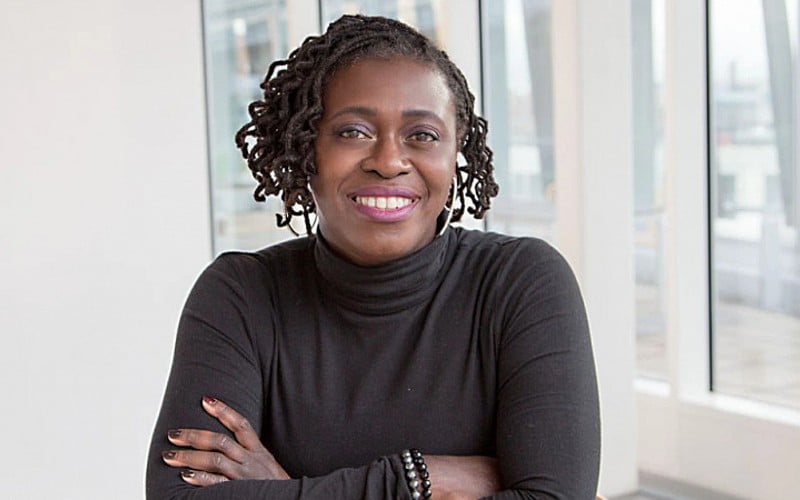 Annette Joseph MBE founded Diverse & Equal in 2018 to improve diversity in the North West's technology sector. Through research and non-profit training arm DiverseTech, it helps organisations understand and harness the benefits of diverse and inclusive cultures, while raising awareness of the opportunities in tech among people from black, Asian, minority ethnic and lower socio-economic backgrounds. Prior to D&E, Joseph worked in digital at the Co-op and chaired its Rise Colleague Network, set up to improve ethnic diversity and inclusion throughout the organisation.
Mohammed Hannan, Head of Digital Innovation, Johnson & Johnson
Mohammed Hannan leads digital innovation at Janssen UK – part of the world's largest healthcare organisation Johnson & Johnson – with responsibility for building and developing a holistic strategy for the UK Commercial division. Based in Manchester, he established the innovation practice, process and framework to enable organic innovation across the organisation, including funding mechanisms, a partnership ecosystem, an innovation pipeline and capability development. Hannan previously led digital strategy and transformation for AstraZeneca's UK manufacturing operations.
Matt Grest, Chief Information Officer, The Very Group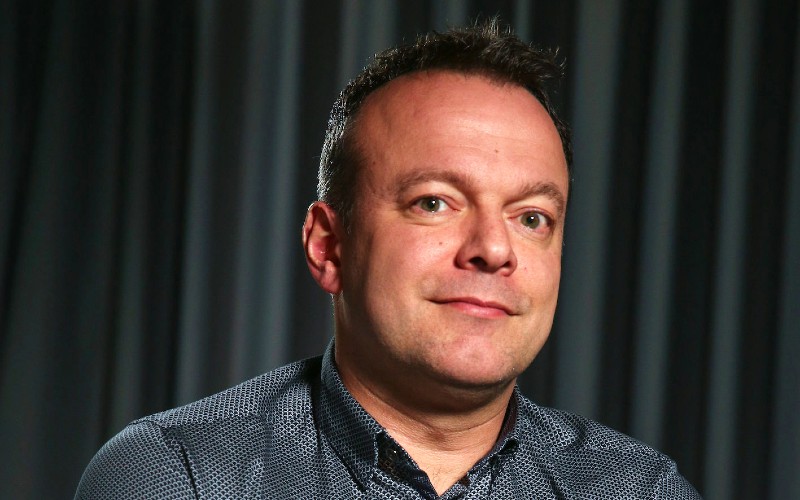 Matt Grest leads the technology team at Liverpool-headquartered eCommerce company The Very Group, which is aiming to drive positive changes to the customer experience through data, chatbots and automated fulfilment from its Very.co.uk and Littlewoods.com websites. Previous positions include Director of Platform at the BBC, Director of Digital Platforms at Sky and Head of Development at NHS Choices, with responsibility for technical delivery of the high-profile NHS Digital platform.
Denise Graham, Head of Workplace Technology, BNY Mellon
Denise Graham joined American investment banking giant BNY Mellon in 2009 and from her base in Manchester has played an important role in leading workplace technology support across its global offices. She leads BNY Mellon community relations projects helping to 'level-up' Manchester within the tech industry and is a strong advocate for women in tech.
Noha Amin, Head of Information and Cyber Security, TLT LLP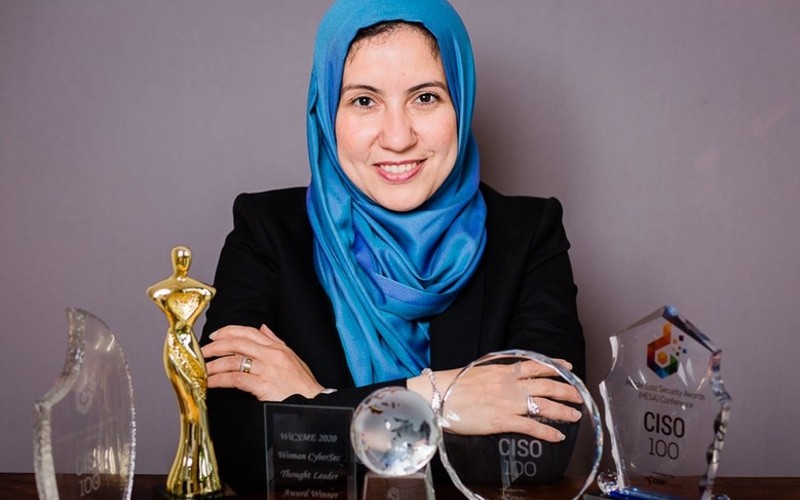 Noha Amin acts as the central point of information security contact within law firm TLT whilst also managing its info sec team and the company-wide business continuity forum. Amin plans, manages and undertakes internal and third party audits on IT governance, information security and controls. A strong advocate and representative voice for women in cybersecurity she has also worked at TalkTalk and Handelsbanken.
Mark Evans, Group Head of Cyber Security and Information Security Officer, AO
Bolton-headquartered online electricals retailer AO prides itself on its intuitive customer-friendly website, which is driven by the vast sums of data and mapping processes it is able to run. Mark Evans, a former information governance specialist in the NHS, joined the company in October 2021 following 13 years in the private healthcare sector with Capita and Ramsay Health Care. He is a key player in AO's innovative IT department.
Matt Haworth, Co-Founder and Director, Reason Digital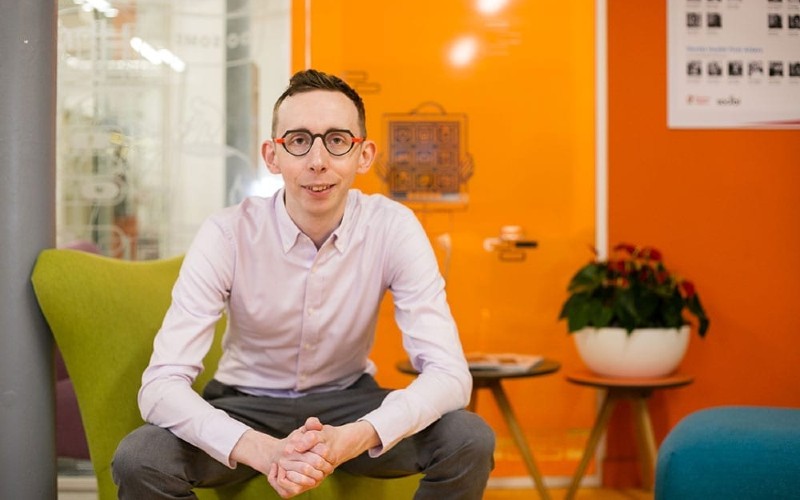 With a belief in the power of the web to change the world for the better, Matt Haworth has spent his career in the public and third sector working towards that end in a variety of creative, technical and communication roles. In 2007 he co-founded Reason Digital, a social enterprise that partners with corporate social responsibility, charity, university and other social enterprises in order to do social good with web, mobile and social media. He brings a wealth of technical experience to the company's mission.
Nicole Jennings, Group Transformation Director, TalkTalk
Nicole Jennings has held various leadership roles within the technology division at telecoms giant TalkTalk for the past six years and became its Group Transformation Director last year. Her role includes ownership of the TalkTalk group transformation plan, with responsibility for strategy and resources – while leading a team of around 100 colleagues – to achieve this. She has implemented a move to agile practice in its software delivery. 
Beckie Taylor, Co-Founder and CEO, Tech Returners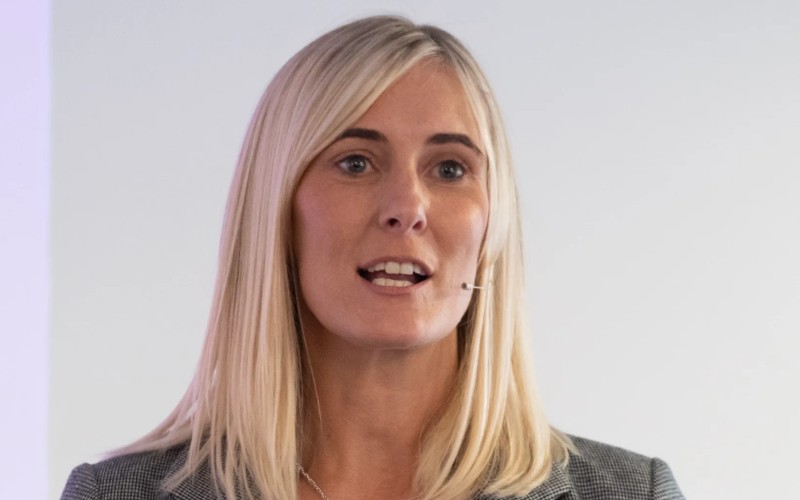 Tech Returners is an initiative which provides training for people looking to return to work following a break or transfer their skills to enter the tech industry. Beckie co-founded Tech Returners in 2017 after eight years of working in HR. Tech Returners aims to address the issue of women who are forced to return to lower-skilled or lower-paid jobs and struggle to find flexible working opportunities to combine with childcare. Taylor is also the Co-Founder of WIT North, which runs events including the Reframe Women In Tech Conference.
Steve Nolan, Technology Director, Boohoo
Promoted to Technology Director at Boohoo in November 2021, Steve Nolan leads the online digital, product and customer functions at the Manchester-headquartered eCommerce group. He coordinates websites and apps across brands including Boohoo, BoohooMAN, NastyGal, MissPap, Karen Millen, Coast, Oasis, Warehouse, Dorothy Perkins, Burton's, Wallis and Debenhams in the UK, Europe and US markets. This includes building an in-house capability for the transition to a headless modular platform across all 12 brands.
David Hague, Co-Founder, Mission Labs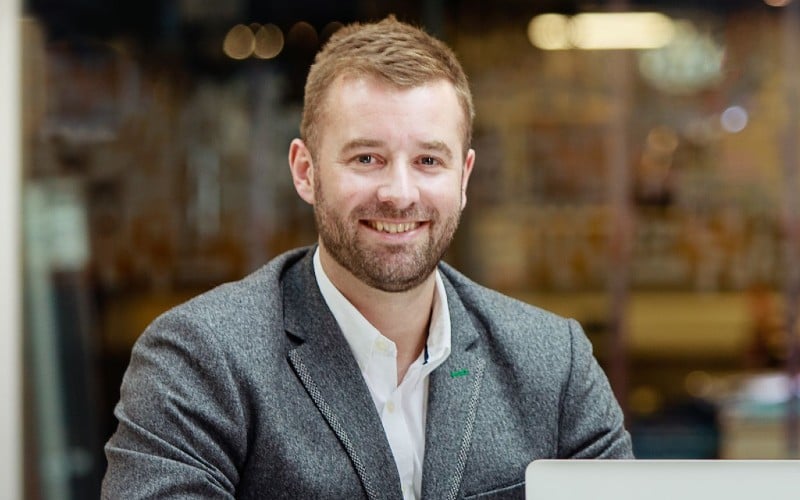 David Hague is the technical whiz behind Mission Labs, acquired by Gamma last year in a deal worth up to £46 million. The company, behind cloud telephony solution CircleLoop and customer experience desktop SmartAgent, continues to be led by Hague and his business partner. Based in Rawtenstall, Lancashire, it will open a new HQ in Manchester this summer as it seeks to double its workforce to 200.
Danielle Haugedal-Wilson, Head of Engineering, Co-op
Danielle Haugedal-Wilson has served the Co-op for 22 years. She played a key role in the organisation's launch into online grocery shopping in 2001; the first relaunch of its membership in 2006 and its current incarnation in 2016; and its food mobile app in 2012., Outside the Co-op she is the chapter lead for Ladies Of Code Manchester and a Non-Executive Director at Innovate Her.
Amelia Bampton, Managing Consultant, Infinity Works (Accenture)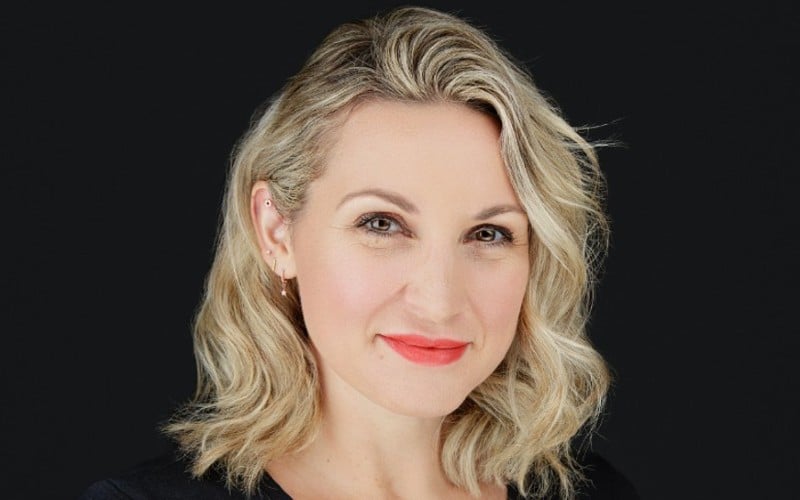 Amelia Bampton is a Managing Consultant at Manchester-based digital transformation and engineering consultancy Infinity Works. Founded in 2014 and part of Accenture, the company is growing its hubs in the UK and Bampton is playing a key role in growing its Manchester practice. Prior to Infinity Works she was regional director at Codurance, helping to grow the team from four to 20 people, and has also worked for ThoughtWorks and Vodafone.
Robert Bowley, Technology Director, Moneysupermarket.com Group
As Technology Director at Moneysupermarket.com Group, Robert Bowley is responsible for its MoneySuperMarket, MoneySavingExpert, Money and Insurance verticals. He has overseen major modernisation of its technology platforms to encourage more rapid experimentation, feedback and collaboration loops internally, and provide the best customer experience externally. An ex-Head of Digital Technology at The Co-op, he has also held VP positions at mobile ticketing firm Masabi and digital music firm 7digital.
Tim Newns, Chief Executive Officer, MIDAS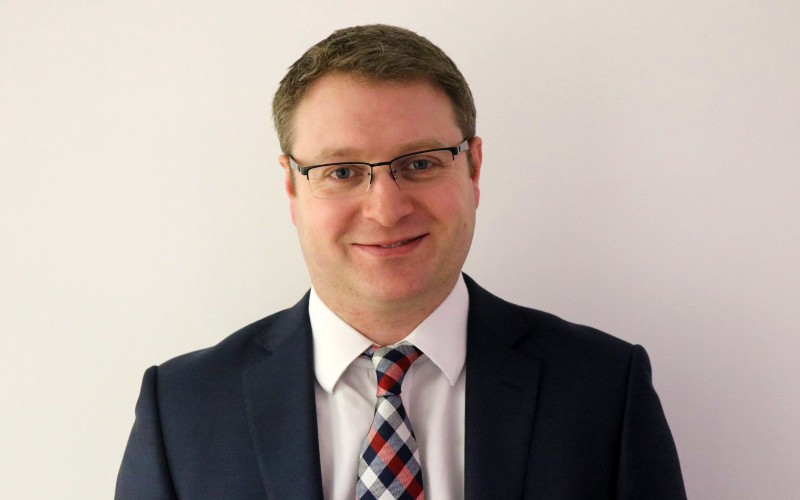 Tim Newns joined Manchester's Investment and Development Agency (MIDAS) in 2008 and has served as its Chief Executive for more than a decade. Part of The Growth Company, MIDAS has a strategic aim of securing significant levels of new investment for the city region to create and safeguard jobs. MIDAS has helped hundreds of businesses successfully relocate to or expand in Greater Manchester. Last year it supported a move to Manchester by international digital transformation and green coding specialist GFT, which supports global financial services businesses; ultrafast grocery delivery pioneer Getir's electric vehicle network; HealthTech company SafeSteps; and cybersecurity companies Roke and Sophos. It also facilitated the new game development studio for Cloud Imperium Games at Enterprise City.
Stefan Nordin, Chief Technology and Product Officer, On the Beach
Stefan Nordin is responsible for ensuring the development organisation at disruptive online travel agency On the Beach – one of only five tech unicorn businesses across the Greater Manchester region – works together with the business side towards a common goal. A lot of this development happens on the live websites, which carries extra complexity since this can directly affect the customer experience. He was previously CTO at online gaming firm Betsson Group.
Lou Cordwell OBE, Founder and CEO, magneticNorth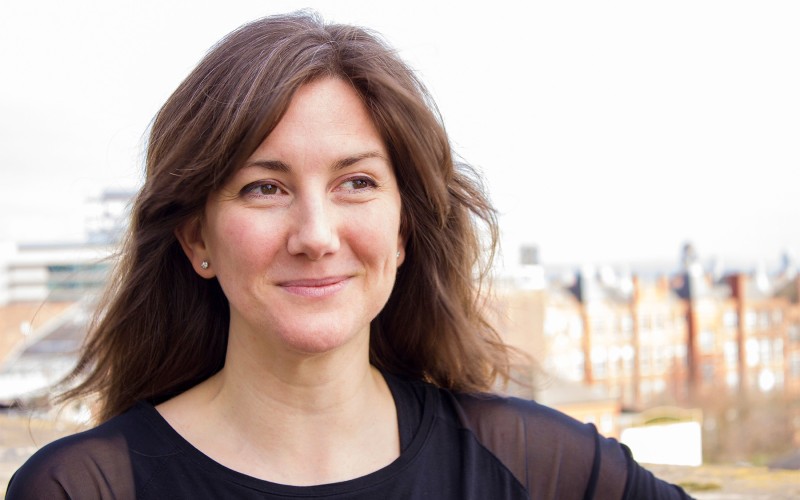 As the CEO of Manchester-based digital design studio magneticNorth, Cordwell has been integral to the city's digital scene since founding the company in 2000. Cordwell, awarded an OBE in the Queen's 2018 New Year's Honours for services to the creative and digital economy, has chaired the Greater Manchester Local Enterprise Partnership since 2020 and is a passionate campaigner for gender equality in business and the tech industry.
Alex Falconer, Director of Information Security, Wejo
Alex Falconer brings over 30 years of experience in operations, IT and information security to his Director of Information Security role at Wejo, which he joined in 2021. The Manchester-headquartered firm processes 16 billion data points from 11 million vehicles a day and has a heavy presence in the US. Falconer is responsible for planning and implementing technical solutions, whilst thriving at the interface between the business and technical world within Wejo's operations.
Koushik Kulkarni, VP of Engineering, Peak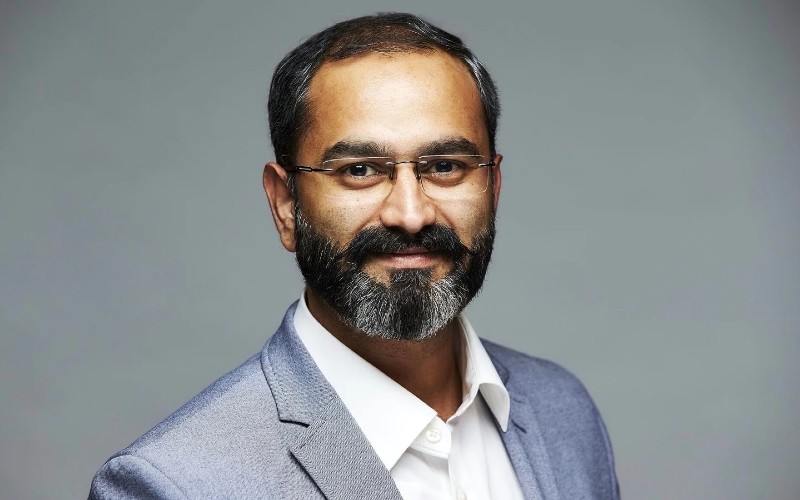 Peak is a high-growth artificial intelligence scaleup founded and based in Manchester. Having raised £55 million in Series C funding last year – led by Japanese giant SoftBank – it counts Nike, PepsiCo, KFC, PrettyLittleThing and Superdry among the clients of its AI-enabled decision-making technology. Koushik Kulkarni, its VP of Engineering, is responsible for ensuring that design requirements are met, overseeing the consistency of user experiences and managing a team of engineers and developers.
Jo Morfee, Co-Founder, InnovateHer
Jo Morfee co-founded national enterprise InnovateHer in Liverpool in 2016 to improve the gender balance in the technology sector. Its programmes, which have a heavy presence across the North West, aim to give girls aged 12-16 years old the self-belief and skills they need to pursue a career in tech. InnovateHer has worked with private sector partners such as Co-op Digital, Code ComputerLove and Northcoders to deliver after-school courses.
Leanne Fitzpatrick, Director of Data Science, Financial Times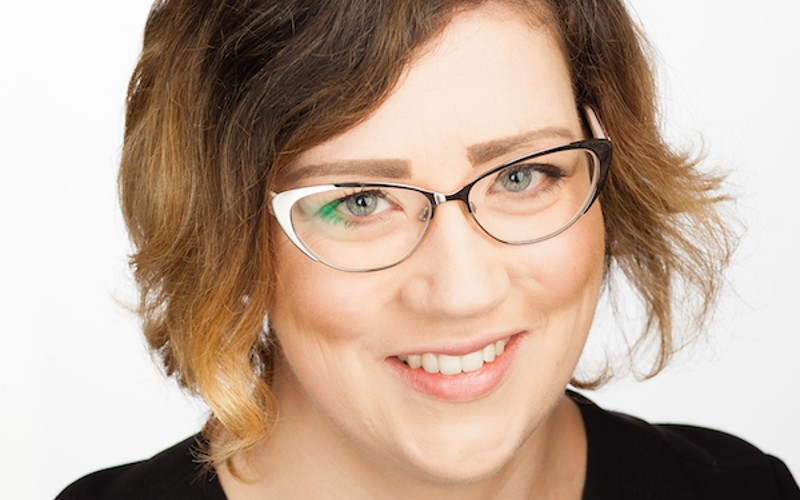 Spending more than five years in key data roles at text analytics company Hello Soda, Leanne Fitzpatrick helped the Manchester tech firm grow its global presence. After a spell as data science manager at TalkTalk, she joined the Financial Times as Director of Data Science last year. Fitzpatrick is expert at incorporating machine learning and data science within organisations' operational ecosystem. An active part of the data and technology community outside of the FT, she shares innovation and insights to encourage best practice across Manchester.
Mark Kitching, Director of Technology, LADbible
After 17 years at TV giant Sky – including more than two as Head of Technology – Mark Kitching joined LADbible in 2018 and has been at the heart of its technology offering during a period of huge growth. Now Director of Technology at LADbible, he has responsibility for managing the development team, user experience and design, data science, SEO, product and IT support. The LADbible Group now sits at 246 million followers across Facebook, Instagram, Snapchat, Youtube, Tik Tok and Twitter.
Nicholas Woods, Chief Information Officer, Manchester Airports Group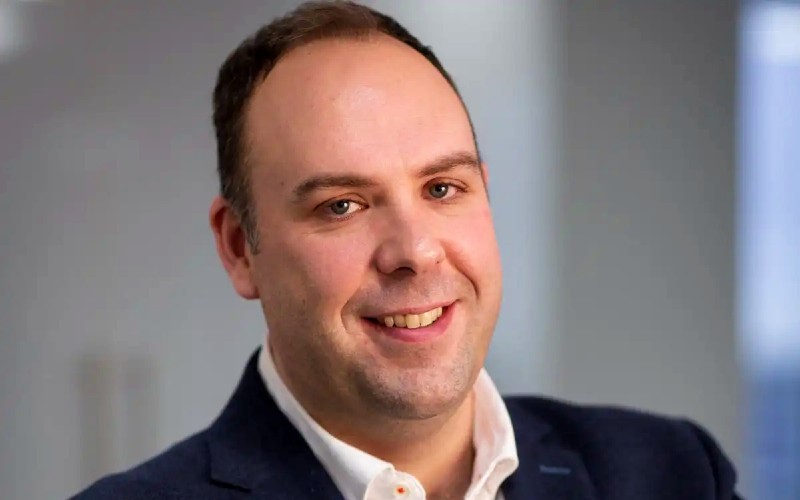 Nicholas Woods joined Manchester Airports Group from Accenture in 2016 and became CTO in 2017, playing an instrumental role in developing its IT strategy. Promoted to CIO in 2018, he led the £1 billion Manchester Airport transformation programme, the biggest investment for MAG in 80 years. The programme focused on offering a better customer experience within the airport, ensuring that it continues to perform as a national asset and a global gateway for Northern England.
Victoria Knight, Strategic Business Director, BAE Systems Digital Intelligence
With over 20 years of experience in the tech sector across strategic development, leadership, digital skills growth, diversity and inclusion – including roles at BT and Fujitsu – Victoria Knight is now Strategic Business Director at BAE Systems Digital Intelligence, a business and technology consulting firm owned by the aerospace giant. She also chairs the Greater Manchester Combined Authority's Cyber Advisory Group.
Simone Roche MBE, Founder, Northern Power Women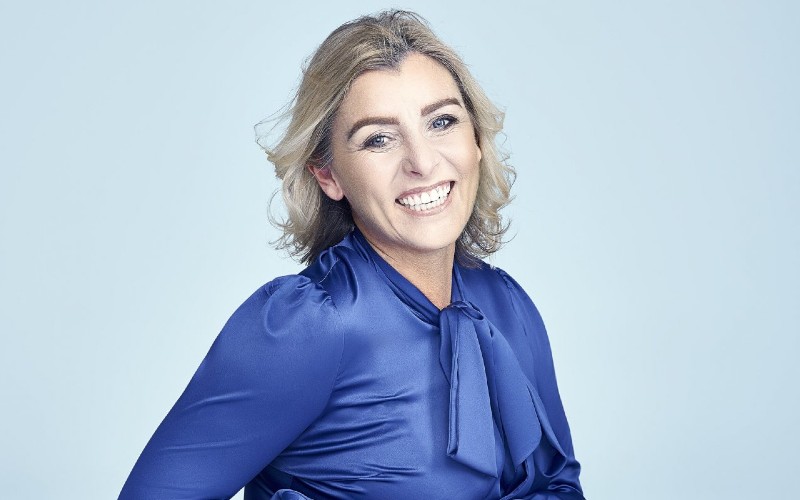 Founder of Northern Power Women – a community platform for women and men from all walks of business life to be inspired, learn, connect, collaborate and grow their ideas – Simone Roche is an advocate for brilliant businesses and female leaders in the North. She aims to bring gender equality into more workplaces and female entrepreneurialism to the forefront by encouraging more organisations to invest in their female talent pipeline.
John Hobson, VP and Chief Information Officer, Kellogg Europe
Leading the European IT and enterprise programme management office functions at Kellogg's, John Hobson has continued to deliver large-scale digital transformation throughout the COVID-19 pandemic via remote-based global teams from his Manchester base. Serving the wider company since 2006 in a variety of roles, he now drives the business's digital ambitions by building 'analytical muscle' and 'strengthening the core'.
Colin Sinclair, CEO, Knowledge Quarter Liverpool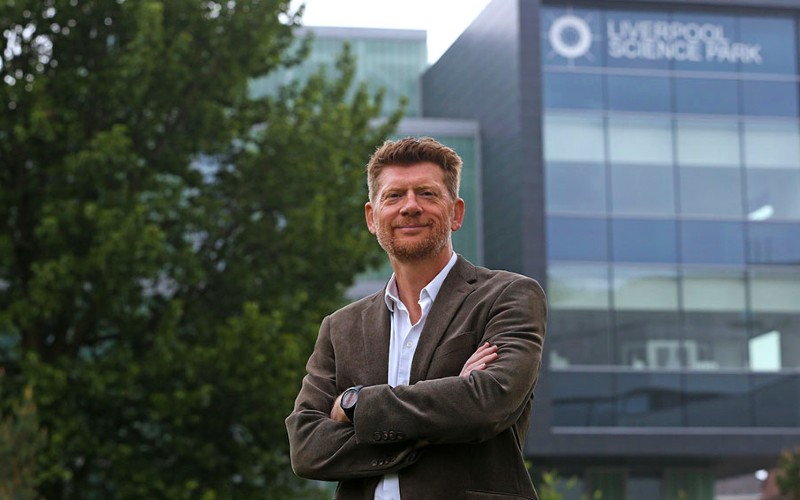 Colin Sinclair is the CEO of Knowledge Quarter Liverpool, an organisation brought together in 2016 by five funding partners – Liverpool City Council, the University of Liverpool, Liverpool John Moores University, The Liverpool School of Tropical Medicine and the Royal Liverpool and Broadgreen University NHS Trust – to create, develop and promote one of Europe's leading Innovation Districts. A former CEO of Manchester's Investment and Development Agency (MIDAS) and key figure at property firm Bruntwood, he is also a founding member of the University of Liverpool Maths School.
Beena Puri, Digital Innovation and Partnerships Lead, Greater Manchester Combined Authority
A key figure within the Greater Manchester Combined Authority, Beena Puri leads on the cyber ecosystem and the Greater Manchester Digital Inclusion Agenda for Change, a mayoral manifesto commitment. The marketing and digital engagement expert helped develop brand perception at values-led tech community The Federation before joining the GMCA.
Laura Rooney, Director of Corporate Strategy, Health Innovation Manchester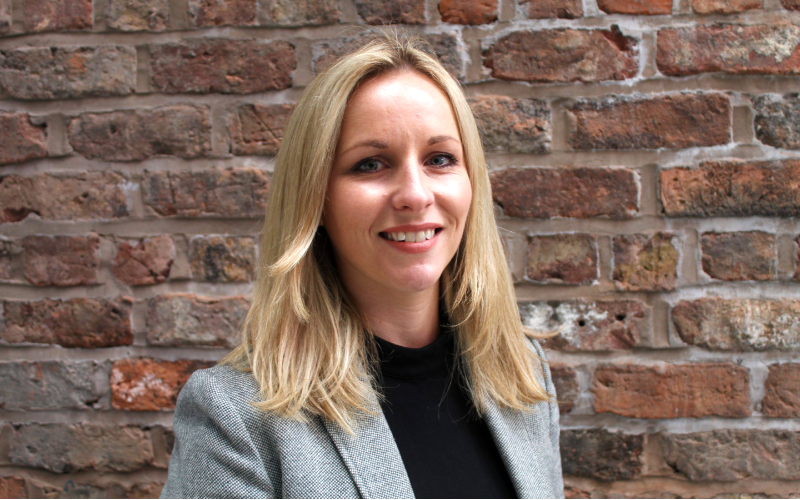 Laura Rooney is responsible for overseeing Health Innovation Manchester's strategic priorities and plans, governance, system engagement and stakeholder management, strategic communications and public engagement. Her key achievements included securing several multi-million-pound tenders; delivering significant service redesigns and large-scale transactions; a strategy and culture change programme; and leading comms across Greater Manchester for the health and welfare recovery programme following the Manchester terror attack.
James Renshaw, Chief Technology Officer, The Modern Milkman
The Modern Milkman was founded in Manchester in 2018 when the CEO was inspired to create an online grocery delivery service focused on sustainability by documentary Blue Planet. James Renshaw became its Chief Technology Officer in 2019 and oversees the tech for good business's technology. The Modern Milkman's tech connects a network of independent dairies, farmers and suppliers who are mutually committed to sustainable produce and plastic-free packaging.
Ettore Murabito, Chief Data Officer, Manchester Urban Observatory Triangulum Project
As Chief Data Officer of the Triangulum Project, Ettore Murabito leads the implementation and maintenance of an open data platform – Manchester-i – that serves smart city initiatives in Manchester. One of three projects chosen to receive support from the European Commission's 'Smart Cities and Communities' Horizon 2020 funding call, its implementations are made across the themes of energy, mobility and ICT. The data gained will be made accessible to enable further citizen and SME engagement.
Russell Prigmore, Chief Information Officer, Jaguar Land Rover
Russell Prigmore served notable organisations including Barclays, The Co-operative and RBS before joining Jaguar Land Rover. The vehicle manufacturer has ambitious plans for technology, data and software as part of its wider zero carbon emission operations focus, with Prigmore playing a pivotal role in its electrification strategy. He is also crucial to the development of its connected services and data-centric technologies to improve the ownership ecosystem.
Chris Sproston, Head of Technology, Transport for Greater Manchester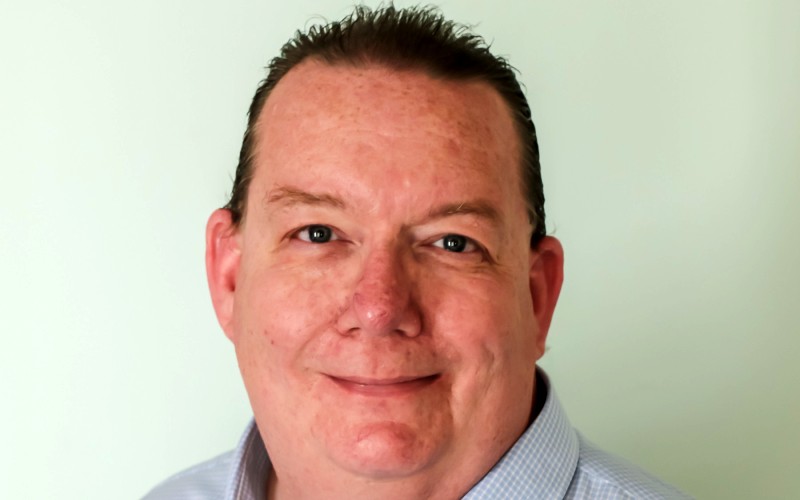 Chris Sproston is responsible for delivering Greater Manchester's transport strategy and commitments, with more than 5.6 million journeys made across its transport network each day. Transport for Greater Manchester is moving to embrace digital tools and concepts as part of an organisation‐wide transformation led by Sproston, who has more than 20 years' experience of driving change management, IT service transition, technology roadmaps and near-shore & off-shore IT resources.
Neil Smithies, Head of Digital and IT Product and Architecture, Information Commissioner's Office
Neil Smithies is responsible for establishing the architecture practice at the Information Commissioner's Office, which includes recruitment and governance processes as well as its internal technology strategy and three-year digital transformation roadmap. A former solutions architect at the Department for Work and Pensions and Manchester City Council, he successfully introduced product ownership to the ICO, helping to create a culture of empowerment and accountability while delivering agile services.
Jonathan Tizard, Chief Technology Officer, Vita Group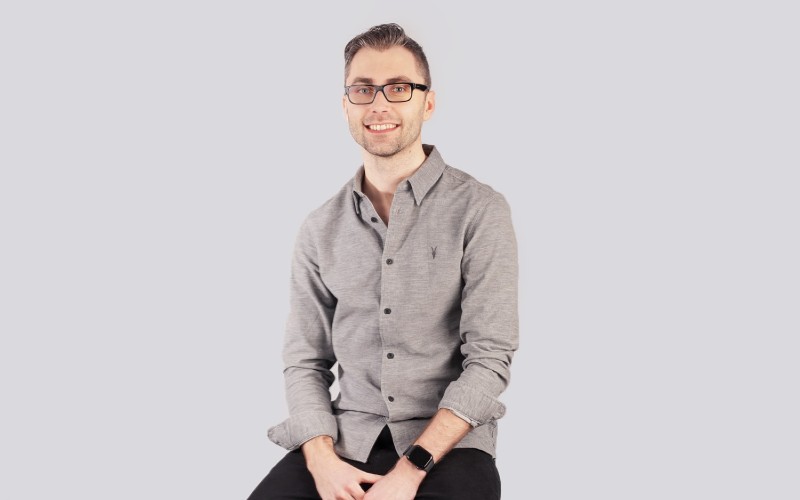 Property development firm Vita Group – headquartered in Alderley Edge, Cheshire – harnesses data intelligence around behaviours, trends and new technologies to shape and create new products and services. Its CTO Jonathan Tizard has worked at several of Manchester's top brands over the last decade including Boohoo, Missguided and LADbible. He supported Boohoo and Missguided in a doubling of revenue and helped LADbible facilitate interactions and content delivery to its 43 million monthly active users.
Jason Welch, Head of Data and Analytics, musicMagpie
As Head of Data and Analytics, Jason Welch has delivered digital transformation at London-listed Stockport firm musicMagpie. The teams he has built create actionable insight from data using machine learning in the cloud. Welch, formerly of Arrk Group, plays an important role in aligning the company's commercial focus with that of the technical teams, with musicMagpie driving forward the circular economy of tech gadgets by monitoring transactions over the entire customer lifetime.