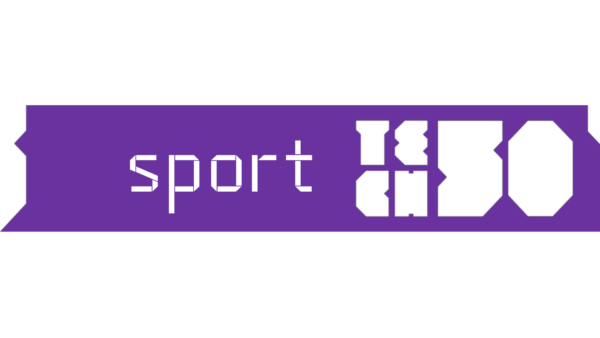 It's time to help decide BusinessCloud's inaugural SportTech 50 ranking.
The new annual ranking celebrates the UK's most innovative startups, scaleups and established firms creating original technology for sports and fitness performance, consumption and administration.
We have shortlisted around 75 firms for potential inclusion. The final SportTech 50 ranking will be determined by a combination of reader votes and selections from an expert judging panel (available here).
You can cast your vote until 23:59 on Monday September 6th. Browse the shortlist below and vote for the company you believe to be the most innovative.
The final SportTech 50 ranking will be published online on Monday 27th September. Subscribe to our daily email tech innovation newsletter via the dropdown below when you vote to be among the first to see the results.
Your vote
Voting has now ended
SportTech 50 shortlist
| Company | HQ | Region | Description |
| --- | --- | --- | --- |
| Class-ify | Islington | London | Platform for fitness instructors to deliver live and on-demand classes |
| ClubSpark | Merton | London | Digital tools allowing sports providers to manage memberships, resources and coaching |
| Coach Logic | Edinburgh | Scotland | Video analysis and feedback platform for sports teams |
| Coordinate Sport | Sheffield | Yorks & Humber | Management tool for sports coaching |
| Corner | Manchester | North West | Wearable technology for boxing training |
| Datapowa | Manchester | North West | Sports data index for marketing |
| Eleven | Westminster | London | Sports streaming and content platform |
| Energym | Birmingham | Midlands | Generates electrical power from physical exertion in gyms |
| Enertor | Ipswich | East of England | Shock-absorbing insoles to reduce sports injuries |
| Fanbase | Edinburgh | Scotland | Whitelabelled apps for sports clubs to connect with fans |
| Fantastec | City of London | London | Blockchain-based SWAP app for trading of sports content and autographs |
| Fiit | Hackney | London | Fitness app featuring on-demand classes, group workouts and training plans |
| Filmily | Totnes | South West | Automatically curates films from events based on fan-based content |
| First Sports | Walton on Thames | South East | Software for sports and leisure organisations |
| Find a Player | Glasgow | Scotland | App for finding players for sports, games and events |
| FitWell | Kensington and Chelsea | London | Personal trainer, nutritionist and fitness community |
| FitXR | City of London | London | Boxing, dance and HIIT workouts in VR |
| Footy Addicts | Westminster | London | Social platform connecting people who want to play football |
| Fortress | Camden | London | Matchday services and data platform for sports clubs |
| Genius Sports | Camden | London | Provides data and streaming services to sports leagues, bookmakers and media firms |
| GetMetrix | City of London | London | App democratising access to football performance analytics |
| Goodform | Warwick | Midlands | CRM and data insights for sports organisations |
| Hawk-Eye | Basingstoke | South East | Ball tracking technology which revolutionised cricket and tennis |
| Hussle | Lambeth | London | Flexible access to gyms |
| Imaginactive | Ealing | London | Behind Apocalypse Survival Training storytelling fitness app |
| Incentive Games | Edinburgh | Scotland | Interactive sports-based mobile games |
| Incisiv Sport | Belfast | Northern Ireland | VR analytics for decision-making in sport |
| InCrowd Sports | Westminster | London | Fan engagement and data specialists |
| INCUS Performance | Loughborough | Midlands | Platform for learning and improving in swimming, running and triathlon |
| Inrange Golf | Cambridge | East of England | Golf driving range radar ball tracking and gamification tech |
| Kairos Tech | Belfast | Northern Ireland | Planning platform for elite athletes |
| Kymira | Reading | South East | Infrared sportswear tech to improve recovery and performance by harnessing wasted energy |
| LeagueRepublic | Wolverhampton | Midlands | Software to help people manage their sports leagues |
| Magic Seaweed | Plymouth | South West | Forecasting and live data service for surfers |
| MoveGB | Bath | South West | Flexible access to gyms and online workouts |
| Nurvv | Richmond upon Thames | London | Smart insoles for runners |
| Paddle Logger | Falmouth | South West | Tracking solutions for watersports |
| Performa Sports | Portadown | Northern Ireland | Real-time sports analysis coaching app |
| Pitchbooking | Belfast | Northern Ireland | Scheduling and payments solution for sports facilities |
| Pitchero | Leeds | Yorks & Humber | Sports club management platform |
| PlayerData | Edinburgh | Scotland | GPS technology for sports |
| Playermaker | Camden | London | Smart motion sensors which attach to football boots |
| Playfinder | Westminster | London | Platform for finding and booking sports facilities |
| Playwaze | Woking | South East | Digital toolkit for organising sport and activity |
| Quell | Lambeth | London | In-game full-body workouts and analysis |
| Realife Tech | Hackney | London | Formerly LiveStyled - mobile ordering, digital ticketing and personalisation solutions |
| RefSix | Brighton | South East | Smartwatch and app helping football referees record incidents and track physical performance |
| Recast | Edinburgh | Scotland | App platform for broadcasting sports highlights and videos |
| Rezzil | Manchester | North West | Training and rehab VR for elite footballers |
| SBG Sports | Southwark | London | Elite sports performance analysis and visualisation software |
| Sceenic | Westminster | London | API-enabled shared and personalised sports viewing experiences |
| SetPlay | Maidstone | South East | App for organising and joining tournaments |
| Shot Scope | Edinburgh | Scotland | Golf analysis tech |
| Skylab | Manchester | North West | Digital sports consultant recently merged with performance tech firm Insight Analysis |
| Sport Buff | Lambeth | London | Real-time fan engagement, gamification and monetisation of audiences |
| Sport:80 | Sheffield | Yorks & Humber | Cloud-based intelligence platform for sporting bodies |
| Sportable | Hackney | London | Tracking sensors in wearables and balls for rugby |
| Sportlight Technology | Oxford | South East | Elite athlete tracking and management system |
| Sports & Wellbeing Analytics | Swansea | Wales | Intelligent PROTECHT mouthguard monitors head injuries during contact sports |
| Sportside | Guildford | South East | App for participating in local sport communities |
| Sportskred | Hackney | London | Social media sponsorship for athletes and their stakeholders |
| Stadion | Islington | London | Media publishing tools for sports clubs |
| STATSports | Newry | Northern Ireland | GPS tracker for elite sports teams |
| Suji | Motherwell | Scotland | Blood flow restriction training to relieve joint pain, recover faster and improve muscle performance |
| Superbru | Wandsworth | London | Free predictor and fantasy game across multiple sports |
| Supponor | Hammersmith & Fulham | London | AR advertising solutions for broadcast media |
| SwipeStation | Kings Langley | South East | Contact-free mobile payment service for refreshments in sports stadiums |
| Tappit | Leeds | Yorks & Humber | Cashless payment systems for sporting events |
| TeamCard | St Andrews | Scotland | Smart venue access management |
| Trainasone | Norwich | East of England | AI-powered running app |
| WallJam | Stevenage | South East | Smart interactive sports walls |
| Wattbike | Nottingham | Midlands | Smart indoor training bikes |