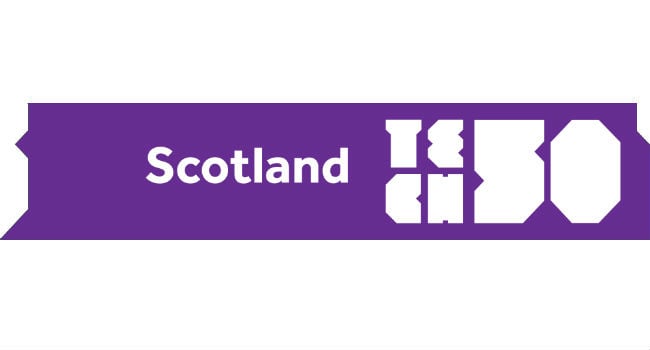 It's time to help select BusinessCloud's Scotland Tech 50 for 2020.
The annual ranking profiles the country's most innovative start-ups, scale-ups and established companies creating original technology. We have shortlisted 130 firms for potential inclusion.
This year's final 50 will be determined by a combination of reader votes and selections from an expert judging panel (available here).
You have all this week to cast your vote, with a deadline of 23:59 on Sunday September 20th. Browse the shortlist below and vote for the company you believe to be the most innovative. The final Scotland Tech 50 will be published on October 5th.
Subscribe to our daily email tech innovation newsletter (just tick the checkbox when you vote) to be among the first to see the results.
To nominate another company for potential inclusion in the Scotland Tech 50 in 2021, or one of our other regional rankings, visit this page.
Your vote
Voting is now closed
Scotland Tech 50 shortlist
3fbio
Glasgow – Other

Uses fungi to convert plant sugars into proteins such as meat substitutes
4J studios
Dundee – Entertainment

Video game developer behind Minecraft console editions
Adimo
Glasgow – Commerce

Integrates with marketing to make it shoppable
Administrate
Edinburgh – EdTech

Training platform
Amiqus Resolution
Edinburgh – Security

Encrypted online tool for anti-money laundering and compliance
Appointedd
Edinburgh – Other

Online booking platform
arbnco
Glasgow – Manufacturing/industrial

Building performance tech company
Aridhia
Glasgow – Business services

Research analysis tech
Beezer
Edinburgh – Business services

Mobile app building platform
Bellrock Tech
Glasgow – Business services

Data science insights platform
Beringar
Edinburgh – Manufacturing/industrial

Smart building sensors powered by machine learning
Biscuit Tin
Edinburgh – Other

Secure online vault for managing 'end-of-life' wishes
Blackford Analysis
Edinburgh – Health

Radiology AI imaging platform
Blockchain Technology Partners
Edinburgh – Business services

Blockchain management platform
Boston Networks
Glasgow – Manufacturing/industrial

IoT network
Bright Ascension
Dundee – Other

Space tech with focus on nano-satellites
Broker Insights
Dundee – Finance/insurance

InsurTech connecting local independent brokers and insurers
Calcivis
Edinburgh – Health

Preventive dentistry solution
Candidate.ID
Glasgow – Recruitment

Talent lead generation software
Care Sourcer
Edinburgh – Health

Care comparison site
Castlight Financial
Glasgow – Finance/insurance

Predicts customers' future payment performance
Ceres Holographics
St Andrews – Business services

Holographic AR solutions
ChilliConnect
Dundee – Entertainment

Saas platform allowing game developers and publishers to run live games
Chromacity
Riccarton – Manufacturing/industrial

Tuneable lasers for scientific research and industry
Clevermed
Edinburgh – Health

Patient data management systems
ClinSpec Dx
Glasgow – Health

AI-enabled blood analysis for early detection of cancers and other diseases
Coach Logic
Edinburgh – Other

Video analysis and feedback platform for sports teams
Codeplay
Edinburgh – Business services

Software tools developer
Cogbooks
Edinburgh – EdTech

Adaptive learning tools
Cognihealth
Edinburgh – Health

Behind CogniCare dementia digital companion for family carers
Condatis
Edinburgh – Security

Identity and access management
Criton
Edinburgh – Property

Guest engagement app for hotels
CST Global
Glasgow – Manufacturing/industrial

Compound semiconductors for communication, healthcare and defence applications
Cutitronics
East Kilbride – Other

Beauty tech
Cyan Forensics
Edinburgh – Security

Tools to scan digital devices for illegal content
Dayshape
Edinburgh – Business services

Formerly known as Airts, AI planning platform for professional services
DDK Positioning
Aberdeen – Business services

GPS positioning services
DeepMiner
Aberdeen – Business services

AI-powered B2B search engine
DeltaDNA
Edinburgh – Entertainment

Game analytics and personalised marketing
Desana Network
Edinburgh – Property

Flexible workspace network and management tool
DesignLED
Livingston – Manufacturing/industrial

Customisable LED lighting solutions
Digitonic
Glasgow – Advertising/marketing

Smart mobile marketing tech
DirectID
Edinburgh – Finance/insurance

Financial data insights
Ecometrica
Edinburgh – Business services

Satellite mapping insights for business, government and society
Edge Testing Solutions
Glasgow – Business services

Software testing service
Edinburgh Instruments
Livingston – Manufacturing/industrial

Development and manufacture of spectrometers
Effini
Edinburgh – Business services

Aims to make data accessible to everyone
Encompass
Glasgow – Security

Due diligence software
Estendio
Glasgow – Other

Present Pal app combats nerves during public speaking
Find a Player
Glasgow – Other

App for finding players for sports, games and events
Firefish Software
Glasgow – Recruitment

Recruitment software
Float
Edinburgh – Finance/insurance

Cashflow software that automatically updates from accounting platforms
FreeAgent
Edinburgh – Finance/insurance

Cloud-based accounting software
GeckoEngage
Edinburgh – EdTech

Student engagement tech
Good-Loop
Edinburgh – Advertising/marketing

Ethical advertising tech
GoRoadie
Dundee – Transport & travel

Connects learner drivers with driving instructors
GSS
Cumbernauld – Manufacturing/industrial

CO2 sensors reinvented
Holoxica
Edinburgh – Other

3D holographic visualisation solutions
HubSolv
Glasgow – Finance/insurance

Insolvency and debt management software
Human Resources Intelligence
Dundee – Business services

Automated HR operations
IceRobotics
Edinburgh – Other

Alerting system for livestock fertility, lameness and wellbeing
Innovair
Aberdeen – Other

Industrial robotic systems including drones
Intellidigest
Edinburgh – Energy

Onsite waste recycling
Intelligent Growth Solutions
Dundee – Other

Tech for vertical farming industry
Invizius
Edinburgh – Health

Addresses the side effects of dialysis
Kelvin Nanotechnology
Glasgow – Manufacturing/industrial

Advanced photonics and quantum components
Kingdom Technologies
Glasgow – Manufacturing/industrial

Automated lawn mower
Krotos
Edinburgh – Entertainment

Sound design tech
Kumulos
Dundee – Business services

Push notifications solution provider
LendingCrowd
Edinburgh – Finance/insurance

FinTech lending platform
M Squared
Glasgow – Manufacturing/industrial

Laser designer and manufacturer
Machine Labs
Livingston – Commerce

AI-powered email and database marketing for eCommerce
MarktoMarket
Edinburgh – Business services

Fast and accurate auditable valuations
Metix
Glasgow – Health

Patient and remote monitoring
MIME Technologies
Inverness – Health

Solutions for in-flight and offshore medical emergencies
Money Dashboard
Edinburgh – Finance/insurance

Money saving app
Myway Digital Health
Dundee – Health

Behind 'My Diabetes My Way' platform
NCTech
Edinburgh – Business services

High-resolution 360-degree imagery and LiDAR datasets
Neatebox
Edinburgh – Other

Improving accessibility for people with disabilities
Nomadix Media
Glasgow – Advertising/marketing

Digital signage solutions
NovaBiotics
Aberdeen – Health

Antimicrobial drug development for difficult-to-treat diseases
Novosound
Newhouse – Health

Ultrasound sensor pioneer
Nucleus Financial
Edinburgh – Finance/insurance

Wrap platform for financial advisers
Odro
Glasgow – Recruitment

Video interview platform for recruiters
Oodls
Edinburgh – Media/social media

Online marketplace for finding and licensing Instagram images and videos
Optos
Dunfermline – Health

Retinal imaging firm
Outplay Entertainment
Dundee – Entertainment

Mobile game developer
Pick Protection
Glasgow – Manufacturing/industrial

Lone worker protection apps and devices
Platinum Informatics
Dundee – Business services

Cloud-based laboratory informatics tools
Playerbase
Edinburgh – Entertainment

Matchmaking for video games and e-sports
Playerdata
Edinburgh – Entertainment

GPS technology for sports
PolyDigi Tech
Edinburgh – Security

Authentication security solutions
Power Photonic
Dalgety Bay – Manufacturing/industrial

Precision micro-optics
PureLiFi
Edinburgh – Other

Tech to send wireless data embedded in beams of light
QikServe
Edinburgh – Finance/insurance

Touchless ordering and payment solution
Quorum Cyber
Edinburgh – Security

Cybersecurity tracking and insights platform
R3IoT
Glasgow – Other

Satellite IoT network in remote regions
Red61
Edinburgh – Security

Innovative ticketing software
ResDiary
Glasgow – Other

Online restaurant bookings for diners and restauranteurs
Robotical
Edinburgh – EdTech

Start-up behind Marty educational robot
Rockstar North
Edinburgh – Entertainment

Video game developer behind Grand Theft Auto V
Roslin Technologies
Edinburgh – Health

AgriTech and animal health solutions
Sentinel Subsea
Aberdeen – Manufacturing/industrial

Alarm system for leaks from decommissioned oil and gas wells
ShareIn
Edinburgh – Finance/insurance

White-labelled crowdfunding solution
Shot Scope
Edinburgh – Entertainment

Golf analysis tech
Sirakoss
Edinburgh – Health

Synthetic bone graft substitute technology
SkyScanner
Edinburgh – Commerce

Flight comparison site
Smarter Grid Solutions
Glasgow – Energy

Platform allowing utilities to deliver net-zero emission electricity
Snapdragon
Edinburgh – Commerce

Intelligent brand protection software
Soar
Glasgow – Finance/insurance

Helps financial services companies join mobile revolution
Space Intelligence
Edinburgh – Other

Turns satellite data into actionable information for protection of nature
Speech Graphics
Edinburgh – Other

Software delivering speech animation and lip sync from audio alone
spoonfed
Edinburgh – Other

Catering management software
Stampede
Edinburgh – Advertising/marketing

Smart marketing tools for hospitality businesses
Streamba
Glasgow – Business services

Visibility, collaboration and supply chain technology
Sumdog
Edinburgh – EdTech

Multi-player games for maths and spelling practice
Sunamp
East Lothian – Manufacturing/industrial

Heat battery technology
Sustainably
Edinburgh – Finance/insurance

Enables rounding up of purchases to benefit charities
Swipii
Glasgow – Commerce

Cashback app for brick-and-mortar businesses
Symphonic Software
Edinburgh – Security

Identity and access management tech
Synaptec
Glasgow – Energy

Light-based tech for monitoring electric power grid
thinkWhere
Stirling – Other

Location data intelligence sharing
Topolytics
Edinburgh – Other

Live data analytics for waste producers and recycling companies
TravelNest
Edinburgh – Transport & travel

Travel tech for holiday property listings
TVSquared
Edinburgh – Advertising/marketing

Analytics for TV ad campaigns
UniK Lasers
Edinburgh – Manufacturing/industrial

Single frequency lasers for holography, sensing and quantum
Vistalworks
Edinburgh – Commerce

Data tech which warns shoppers about counterfeit goods
Wallet Services
Edinburgh – Business services

Blockchain business processes
WhisperClaims
Edinburgh – Business services

Automates preparation of R&D tax claims
Willo
Glasgow – Recruitment

Video interviewing software