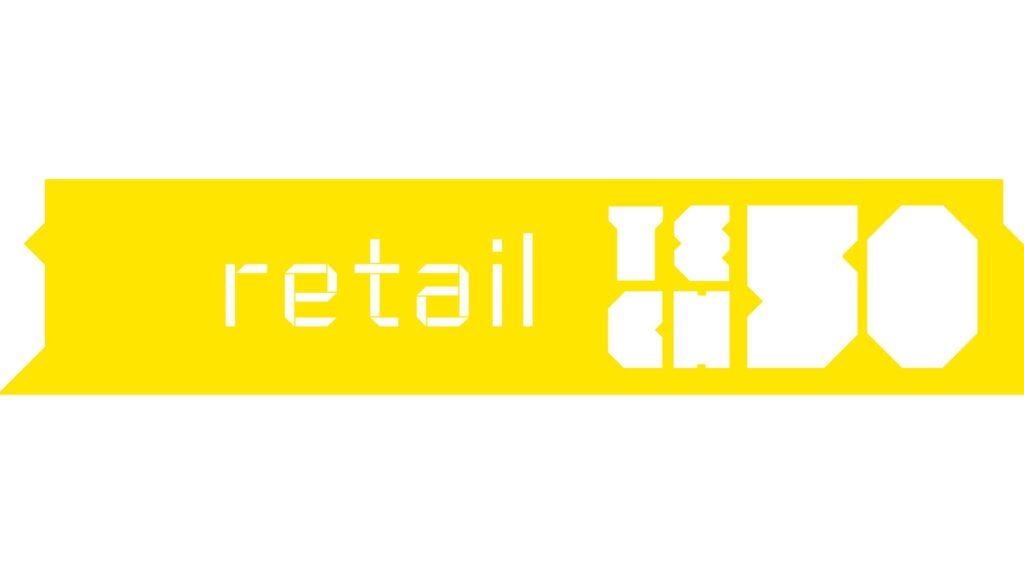 It's time to help decide BusinessCloud's inaugural RetailTech 50 ranking.
The new annual ranking celebrates the UK's most innovative startups, scaleups and established firms creating original technology for retail and eCommerce.
It is running alongside the inaugural MarTech 50, which will celebrate the UK's most innovative marketing technology businesses. You can access the MarTech 50 voting page here.
We have shortlisted 118 firms for potential inclusion. The final RetailTech 50 ranking will be determined by a combination of reader votes and selections from an independent judging panel.
You can cast your vote until 23:59 on Sunday 27th February. Browse the shortlist below and vote for the company you believe to be the most innovative.
The final RetailTech 50 ranking – supported by digital transformation experts Sputnik Digital – will be published online on Monday 21st March. Subscribe to our daily email tech innovation newsletter via the dropdown below when you vote to be among the first to see the results.
Your vote
Voting has now closed
RetailTech 50 shortlist
| Company | HQ | Region | Description |
| --- | --- | --- | --- |
| Aero | Middlesbrough | North East | eCommerce platform for retailers |
| Amplience | Westminster | London | Headless content and commerce publishing platform |
| Anthill | Leeds | Yorks & Humber | CRM software for retailers |
| Appear Here | Camden | London | Online marketplace for pop-up retail shops |
| Attraqt | Camden | London | Product and content personalisation for retailers and brands |
| Aura Vision | Hackney | London | Drives in-store conversion using existing security cameras |
| Auto Trader | Manchester | North West | Online vehicle sales giant |
| Avasam | Brent | London | Automated dropshipping platform |
| BlackCurve | Southwark | London | SaaS pricing optimisation platform for retailers |
| Bluepark Solutions | Witney | South East | eCommerce platform for retailers |
| Brightpearl | Bristol | South West | Omnichannel retail management system |
| Bunting | Manchester | North West | eCommerce tools for businesses |
| By Rotation | Hackney | London | Fashion rental and resale platform |
| Carwow | Westminster | London | Car buying comparison site |
| Cazoo | Camden | London | Used car marketplace |
| Cogsy | Bristol | South West | Supply chain management platform for SME eCommerce merchants |
| Common Objective | Islington | London | Business network promoting sustainability in fashion industry |
| Cudoni | Hackney | London | Marketplace for people to sell on luxury goods |
| Cybertill | Knowsley | North West | Cloud-based EPoS system and retail management software |
| Dealerweb | Exeter | South West | Automotive enquiry management |
| Dee Set | Stoke-on-Trent | Midlands | Retail solutions including image recognition to identify out-of-stock products |
| Deliveroo | City of London | London | Online food delivery company |
| Depop | Hackney | London | Peer-to-peer social shopping app |
| Despatch Cloud | Driffield | Yorks & Humber | Order and stock management software for eCommerce |
| Divido | Camden | London | Retail finance platform for spreading purchase cost |
| Dressipi | Westminster | London | Fashion prediction platform |
| EcoVend | Waltham Abbey | South East | Reverse vending machines enabling return of plastic bottles |
| Edgify | Camden | London | AI platform which self-learns from in-store systems with no need for external servers or cloud architecture |
| EKM | Preston | North West | eCommerce platform for retailers |
| Enjovia | Newport | Wales | Online gift voucher, certificate and card management processing software |
| Envolve Technology | Newport | Wales | Virtual shopping assistant |
| Epos Now | Norwich | East of England | Cloud-connected point-of-sale systems |
| Evoke Creative | Wirral | North West | Interactive digital kiosks |
| Expandly | Milton Keynes | South East | eCommerce software allows retailers to sell across multiple channels worldwide |
| Farfetch | Islington | London | Marketplace for luxury fashion |
| Festicket | Camden | London | Platform to book festival tickets, accommodation and transport |
| Flooid | Coventry | Midlands | Point-of-sale technology for retail |
| freewebstore | Burnley | North West | eCommerce platform for retailers |
| Fruugo | Ulverston | North West | Online marketplace helping British retailers drive products internationally |
| fulfilmentcrowd | Chorley | North West | eCommerce logistics company |
| Gnatta | Bury | North West | Customer communication aggregation platform for retailers |
| Go Instore | Brent | London | Connecting online customers with in-store experts via video |
| Henderson Technology | Newtownabbey | Northern Ireland | Electronic point-of-sale systems for retailers |
| huboo | Bristol | South West | Multi-channel fulfilment service for eCommerce businesses |
| Hullabalook | Lambeth | London | Software for building unique UX using a company's data |
| HURR | Westminster | London | Wardrobe rental platform for women |
| Ice Lolly | Leeds | Yorks & Humber | Holiday price comparison site |
| Incopro | City of London | London | Machine learning tech to tackle counterfeiting |
| Intelistyle | Islington | London | AI helping fashion retailers create personalised outfit recommendations |
| IRP Commerce | Belfast | Northern Ireland | eCommerce platform |
| Kalibrate | Manchester | North West | Fuel and convenience retail analytics platform |
| Leasing.com | Stockport | North West | Car leasing comparison site |
| Love The Sales | Hackney | London | AI-powered aggregator for sales items |
| Luxury Promise | Westminster | London | Marketplace for pre-loved luxury items |
| Lyst | Tower Hamlets | London | Global fashion search platform |
| Mercaux | Westminster | London | SaaS platform for physical retail stores |
| Merlinsoft | Barnsley | Yorks & Humber | Venue and event management software |
| Metail | Cambridge | East of England | 3D body modelling and digital garment visualisation for apparel |
| musicMagpie | Stockport | North West | Resale and rental marketplace for gadgets |
| NearSt | Hackney | London | Boosts footfall by making instore products visible to shoppers searching nearby |
| Neighbourly | Bristol | South West | Community engagement platform linking retailers to food banks and charities |
| Nexus Vehicle Rental | Leeds | Yorks & Humber | Online vehicle rental booking and management platform |
| Ocado | Hatfield | South East | Online supermarket using robotics to automate fulfilment |
| OFFiGO | Blackpool | North West | Bringing local high street deals to online customers |
| Oja | Newham | London | Ethnic grocery delivery service and app |
| Onbuy.com | Poole | South West | Fast-growing eCommerce marketplace |
| Paddle | City of London | London | Subscription and commerce platform |
| Parcelly | Westminster | London | Parcel delivery to locations such as convenience stores, bars and gyms |
| Pasabi | Edinburgh | Scotland | AI to detect counterfeit goods and fake reviews |
| Patchworks | Nottingham | Midlands | Integration platform for fast-growing retail |
| Pimberly | Manchester | North West | Product information management solution |
| Poq | City of London | London | SaaS platform for mobile app commerce |
| Pouch | Barnet | London | Browser extension which applies discount codes automatically on checkout |
| Proximity Insight | Hackney | London | App helping shop floor staff to drive physical and online traffic |
| PureClarity | York | Yorks & Humber | Intelligent eCommerce personalisation software |
| Purple Dot | City of London | London | Plugin allowing eCommerce retailers to receive offers for goods |
| Qudini | Islington | London | Queue management system for retailers |
| Quorso | Westminster | London | App for retail store management |
| ReBOUND | Telford | Midlands | Intelligent eCommerce returns |
| REDU Group | Seaham | North East | Behind retail apps including Reward Me Now |
| REPL Group | Henley-In-Arden | Midlands | Supply chain and retail solutions |
| Rezcomm | Exeter | South West | eCommerce systems helping airports increase other revenue streams |
| Ryde | Islington | London | SaaS platform for last-mile delivery |
| Selazar | Belfast | Northern Ireland | eCommerce fulfilment company |
| SentrySIS | Leeds | Yorks & Humber | System to help police forces investigating retail crimes |
| Shopblocks | Stockport | North West | eCommerce platform for retailers |
| ShopIt | Manchester | North West | eCommerce platform for retailers |
| Shoptimised | South Shields | North East | Product feed management software for eCommerce |
| SkyScanner | Edinburgh | Scotland | Marketplace for flights, hotels and car hire |
| Snapdragon | Edinburgh | Scotland | Intelligent brand protection software |
| Sook | Cambridge | East of England | By-the-hour retail rental specialist |
| Sorted Group | Manchester | North West | Parcel delivery software |
| Sparkbox | Southampton | South East | Helps merchandising teams make data-driven pricing decisions |
| Spoon Guru | Haringey | London | AI-based personalised nutrition for retail |
| stok.ly | Hereford | South West | Stock control, multichannel eCommerce and ePos solutions for retailers |
| Storfund | Westminster | London | Offers retailers immediate payment on sales before invoices are settled |
| StorIQ | Hackney | London | Task management and retail operations platform |
| Swipii | Glasgow | Scotland | Cashback app for brick-and-mortar businesses |
| Tebex | Nottingham | Midlands | Commerce solutions for online games including Minecraft |
| The Modern Milkman | Manchester | North West | Delivery platform for groceries |
| Threedium | Westminster | London | 3D imaging and AR solutions for retailers |
| TopCashback | Stafford | Midlands | Cashback app |
| TOSHI | City of London | London | In-home clienteling for fashion brands |
| TouchNote | Hackney | London | Send real postcards using phone or tablet |
| Trouva | Hackney | London | Online marketplace focused on independent bricks-and-mortar boutiques |
| Ubamarket | Westminster | London | Provides retailers with white label 'scan and go' in-store app |
| Uncrowd | Islington | London | Customer analytics platform for retail |
| Unmade | Islington | London | Manufactures bespoke fashion products on-demand |
| Veeqo | Swansea | Wales | Retail automation platform |
| VirtualStock | Reading | South East | Subscription software for dropshipping |
| Vistalworks | Edinburgh | Scotland | Data tech which warns shoppers about counterfeit goods |
| Visualsoft | Stockton-on-Tees | North East | eCommerce platform for retailers |
| VoCoVo | Shipton-under-Wychwood | South East | Tech for instant customer service response on phone or at checkout |
| Wevat | Islington | London | App to help tourists get tax back on European shopping |
| Wolf & Badger | Camden | London | Marketplace for independent brands |
| Yoobic | Hammersmith and Fulham | London | Helps retailers optimise their stores and operations |
| ZigZag Global | Camden | London | Platform to manage process of product returns |
| Zuko Analytics | Salford | North West | Formerly known as Formisimo; improves checkout conversion rates |