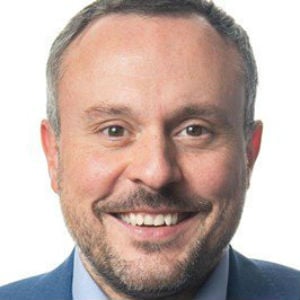 By Stuart Templeton, Head of UK at Slack
It can't be overstated: work has changed. 2020 has accelerated transformation beyond what we could have ever imagined.
In the early days of the pandemic, businesses of every size, sector, and disposition shifted away from office-based work. From hyper-innovative startups, to the most traditional multinationals, the definition of 'work' has changed for every business over the last eight months.
While the initial phase of the pandemic saw a scramble for adjustment, we're now seeing businesses embrace change, and reconsider priorities. Barclays for example is reevaluating its need for constant office space, as the company pivots to meet changing government guidelines and set its employees up for success in a safe and agile environment. And why wouldn't it, when around 70,000 staff worldwide have been effectively able to work from home. After this transformation, CEO Jes Staley commented that the company would begin a phased return to the office, since the pandemic had helped it learn and understand how a "dynamic work environment" would operate.
Overall, internally, organisations are now becoming more collaborative, aligned and agile than they were before. However, much of this transformation is focused on the business alone, while levelling-up how connections with external partners take place is too often overlooked. What can forward-thinking companies do to bring partners into the future-ready connective-fold?
Email: 20th century tech built for 18th century decision-making
According to the World Economic Forum, we were already in the midst of the "Fourth Industrial Revolution"; the mass digitisation of work, before the pandemic hit. Despite this, our methods of external communication are decidedly more suited to the needs of 18th century business than they are today's.
While the first email may have been sent two hundred years later, the way it functions as a tool of business communication bears a striking resemblance to the needs of big-business leaders of the past. Factory owners in the 1770s may not have been refreshing their inboxes, but they were keeping decision-making siloed in an entirely top-down fashion and limiting access to information, just as email does.
Email is a tool suited to closed-door decision-making between a handful of senior figures. It reduces visibility of key information and makes onboarding new joiners (or bringing others up to speed) a costly process. One-to-one messages and closed threads, only initiated and prioritised by the sender, insulate decision-making and knowledge from the wider workforce.
Alternatively, we all know the horror of how unwieldy email becomes if the sender tries to circumvent its closed nature by simply adding more recipients, or hitting the dreaded reply-all. What this means is that email is mostly experienced as either a limited, closed-off messaging system or a chaotic mess when attempted at scale. Both, clearly, are far from ideal.
But today a new form of work culture, and the tools to enable it, are emerging, accelerated by the need to open up access to information during the pandemic. Bottom-up cultures make democratic decision-making the default, and champion transparency.
Creating a bottom-up culture across organisational barriers
Culture has been a watch-word for businesses for many years now, but the need for cross-organisational openness and alignment is giving it new meaning. Culture is no longer solely about internal attitudes and approaches, or even how a business interacts with the outside world. It's about what it means to collaborate beyond business boundaries.
The key to creating a bottom-up culture not only within one, but across different organisations, is by making openness the default. This is particularly important for remote teams. Distributed working means there's no safety net of cultural and communication osmosis. Concrete action is needed to keep everyone in the loop.
Opening up access to information, particularly between different organisations, can feel challenging. But forums that bring together the right people, information and tools make for better decision-making, more engaged teams, greater alignment and the ability to pivot between challenges with more agility. The truth is, keeping information siloed between organisations that are working together is as harmful as keeping it siloed between departments internally.
Naturally, with new regulations in force and data-protection high on both the business and consumer agendas, the biggest concern the democratisation of information will raise for many businesses is security. How can you set boundaries, ensure privileged information doesn't get into the wrong hands and protect data if you're dealing with more than one organisation?
Channel-based messaging platforms can offer a secure communications environment while moving all conversations with external partners, clients and vendors away from the limitations of email. Granular controls over security and compliance, like message retention policies, eDiscovery tools and data residency mean this can be achieved safely.
But while compliance and security is key, what this level of collaboration really unlocks is a super-charged customer experience. Look at Deliveroo, which supports over 80,000 restaurants to fulfill takeaway orders every single day.  Deliveroo leverages channel-based messaging to collaborate with over a dozen of their partners, including the famous Peri-Peri chicken masters Nando's, which uses Slack Connect to triage issues in real-time with their vendors. On top of this, Deliveroo has streamlined corporate food orders from clients using channels, to ensure everyone can order exactly what they want, even signalling dietary requirements with emojis, without the messy back-and-forth of email.
From hungry students in need of a hot-wings fix to senior stakeholders tucking into an upmarket lunch, Deliveroo is showing how making external collaboration equal to internal collaboration can transform an ability to deliver on customer experience.
Wave goodbye to command-and-control
Just as ordering a takeaway has gone from digging through a drawer for an old menu to limitless options at your fingertips, the way we communicate at work is evolving. Old-school, command-and-control leadership is going to be the bedrock of fewer approaches to communication, as the trend toward openness and inclusiveness accelerates.
That means moving away from email, which can't keep up with the agility today's businesses need. In the 'next normal', success will be found in making external collaboration as seamless and open as possible.
It's time to wave goodbye to legacy tools built for legacy thinking, and introduce a means to openly collaborate with the entire value chain.