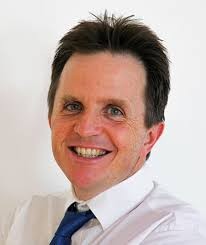 BusinessCloud executive editor Chris Maguire says sometimes it pays to be different
Apparently there are 171,146 words currently in use in the English language, but there isn't a word to describe people who have a fear of being different. 
You couldn't make it up (literally)!!! 
There might not be a word for the phobia, but it definitely exists. 
People are so afraid of being different that they make a conscious effort to be the same. 
However sometimes it pays to be different. 
When I did my A-levels in the 1990s, I was told the apocryphal story of the student who got top marks in his philosophy exam by answering the question:  "Is this a question?" with: "Yes, if this is an answer." Stories like that deserve to be true. 
Earlier this week, Social Chain's co-founder Steven Bartlett posted to say he'd offered an internship to a young graduate because he'd done something different to the other 500+ people who'd applied for the role. 
Nathan Bickerton said he'd Googled Bartlett's name on Wednesday morning and noticed he didn't have a Wikipedia page so created one for him. 
Bartlett responded by telling his 162,000 followers on LinkedIn:  "I offered this young guy a job 10 minutes after he sent me this message. He identified a blind spot I had, created a solution, got it done and sent me a nice message." 
The post attracted nearly 36,000 likes, 1,000 comments and made headlines of its own. 
Huge credit to Nathan. Incidentally, I tried to find the Wikipedia page without success; but, like the philosophy student I mentioned earlier, it doesn't really matter. 
I'm sharing this story because I've reached the conclusion that huge swathes of the tech sector look the same. 
In some respects, it's hardly surprising when you consider the power of the tech giants (Facebook also owns WhatsApp and Instagram, for example) but tech is meant to be disruptive.  
It should be the enfant terrible of the business world, not the sensible one with a packed lunch!  
Why first principles thinking can help you succeed in business
Companies like Airbnb, Uber, Apple, Spotify, Amazon and Netflix have been successful because they've not been afraid to be different and they do it better than anyone else.  
However, a lot of tech entrepreneurs talk about being the 'next Airbnb' of the 'next Netflix' rather than the first of what they are. 
French fashion designer Coco Chanel once said: "In order to be irreplaceable one must always be different." That's never been truer than in the world of tech. 
Contact Chris at [email protected] or on Twitter at @editor_maguire