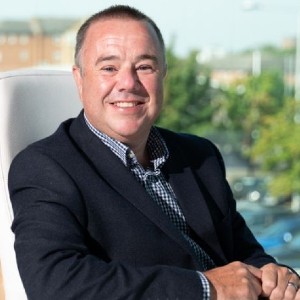 By Marc Schmid, founder, Redmoor Health
One of the biggest changes from the pandemic has been the switch from 'one-to-one' patient care to a 'one-to-many' model in the treatment of people  with long-term conditions. 
Before Covid people were used to one-to-one care. Patients with a long-term condition would ordinarily book an appointment with a nurse or a doctor and see them on an individual basis. 
Although the system worked there are only so many people you can see on a one-to-one basis in a day. Then Covid turned the world on its head and prompted a change in the way that healthcare was delivered. 
Redmoor Health was involved in the rollout of a different approach that uses technology to bring numerous patients with the same condition together remotely. 
By bringing multiple people together it still provides them with the opportunity to speak to a clinician but it also allows them to hear first-hand from other people with the same condition. 
For example, we had sessions with people who were about to go through chemotherapy alongside people who had already undergone chemotherapy so they were able to talk about their lived experiences. That's a really rich and powerful message. 
A group approach could be used in a range of discussions, including cancer support, overcoming vaccination fears, asthma and mental health. 
The format can vary but typically you have a 45-minute session with a doctor and 10 other people with the same condition, who are almost experts themselves because they're living with it. 
If you have 10 people with diabetes, they'll know exactly what it's like to live with that condition, whereas a consultant won't. 
A lot of the feedback we had from people was that they learned more about their condition just by hearing from other patients. 
If you have multiple sclerosis, hearing that lived experience from somebody else in the virtual room can be really powerful. 
The two things that digital provide is access to information and the ability to bring people together. It co-ordinates people and creates communities. 
Covid has removed some of the concerns around technology but it's also taken some of the pressure off the NHS, which is creaking under the weight of record numbers of people waiting for hospital treatment. 
The bottleneck has worsened as people have been cautious about presenting with symptoms and Covid has also created a growing mental health time bomb. 
Clearly a 'one-to-one' approach is still appropriate for people but in the treatment of long-term conditions I believe the 'one-to-many' model is here to stay.