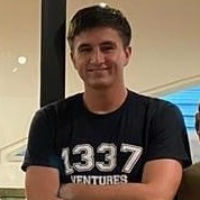 Joshua Galloway, who is studying in Malaysia
When you think of Malaysia what do you think of? 
The answer is probably not a burgeoning tech start-up ecosystem that is the envy of the world.  
I've just completed an internship at Malaysian tech accelerator 1337 Ventures and it's completely changed my perception of the country. 
By way of background 1337 Ventures (pronounced Leet Ventures) is based in Kuala Lumpur and has three distinct brands to its business. 
The first one is Leet Ventures, where they invest their own money into new and exciting tech start-ups in Malaysia. Average ticket sizes are 50k-150kMYR (equivalent of £10k-£30k).  
Secondly, there is the Leet Capital side which is developing an Equity Crowdfunding (ECF)  platform that allows anyone to invest in new start-ups and homegrown talent. 
Finally, they have Leet Academy where they teach and develop the fundamentals of starting, growing and expanding a tech start-up. From an individual to a fully-fledged organisation, Leet Academy provide practical assistance. 
Leet Academy also offer a five-day accelerator bootcamp called Alpha Start-ups that has helped numerous start-ups succeed within 12 months.  
1337 Ventures was set up by Bikesh Lakhmichand, who's a veteran of the world of digital disruption. He's passionate about developing others and letting them take the lead. 
The two things that really surprised me about the Malaysian tech sector was the sheer number of start-ups there actually are and the tremendous amount of government funding that is available. 
Malaysia loves goals: Malaysia 2020 Vision; Malaysia National Transformation Agenda of 2050; Malaysia Industry 4WRD; Shared Prosperity Vision 2030; Visit Malaysia 2020; WKB30; BuyMalaysia. They are goal-driven and target-oriented, backed by government funding. 
These goals and targets are set towards driving business and the economy. They want more start-ups and not any old start-ups, they want tech start-ups. 
In terms of mobile penetration Malaysia is the highest in South East Asia, especially via social media platforms such as Instagram. 
People crave more tech and more mobile applications. This growth in tech will allow more Malaysians to create and consume their own technological creations. 
This idea is backed by the 'Buy Malaysia' scheme where the  government is encouraging Malaysians to use Malaysian product, to stimulate the economy and develop the nation. 
Malaysia wants to go digital and to accelerate through tech.  
As someone who has studied in Malaysia for a number of years what I love about the country is its approach to diversity. People aren't seen as being too young or too old. 
Malaysia is trying to bring in retirees, students and entrepreneurs for a well-rounded and diversified population for the future. 
They also look to a variety of industries and opportunities, helping to grow and build any start-up that has ambition and promise and seeing what sticks. 
The Malaysian Government know that pumping in money is unsustainable in the long run. That's why they're investing heavily in education to bring the right people in and to pull in top talent from elsewhere. 
Malaysia benefits massively from its location. It's easily accessible and situated just above Singapore, with close connections to China, Hong Kong and South Korea. 
It isn't happening in just KL either, you have Penang as the new Silicon Valley of Southeast Asia and Labuan at the offshore tax haven for international businesses wanting to trade in Asia. 
Malaysia has access to a cheap talent pool of English speakers which has become very attractive to foreign investors and entrepreneurs. 
One growing sector is FinTech, which explains why Leet Ventures is investing in a new and exciting tech start-up called Akru. Akru is a robo-advisor that helps anyone to invest any amount of money by providing personalised investment advice that is much cheaper and faster. Big things are expected of it. 
In conclusion these are my main findings from my internship at 1337 Ventures: 
Malaysia wants to become the tech hub of Southeast Asia with a focus on FinTech

Malaysia wants to shed its image of a 'sleeping giant' and the government is willing and able to turn it into reality

The uncertainty of Brexit makes Malaysia very appealing to UK businesses wanting a foothold in Southeast Asia