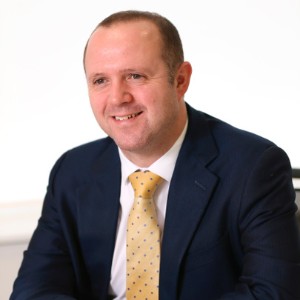 By Jon Davage, M&A and PE tech lawyer, Bermans
In March cloud contact centre start-up Mission Labs was acquired by listed communications software group Gamma in a potential £46m deal.  
Based near Rawtenstall in Lancashire and launched in 2016, Mission Labs has developed products including CircleLoop, a cloud-based telephony product which is fully serviced through web, desktop and mobile applications and aimed at the micro-business market.  
Bermans, led by partner Stephen Jarman and assisted by several colleagues, advised Mission Labs on the deal. 
The price tag was partly driven by Mission Labs product being integral to the development of Gamma's business of being a UCaaS provider. 
It was for an initial consideration of £40.2m with an additional £6m contingent on certain development milestones over the next three years. 
Mission Labs' co-founders Damian Hanson and David Hague have created a fantastic business – but it highlights the appeal of software as a service (SaaS). 
Since September 2020, the deals market has been unprecedented, particularly in the North West. 
SEIS/EIS funding is now extremely well developed and has benefited the tech sector by providing a bridge between HNW (high-net-worth) investors and Series B institutional monies. 
The appetite for businesses (particularly SaaS), which have their own proprietary IP and growing ARR, does not look like it is slowing down in 2021. 
I'm delighted to say there are more deals involving SaaS-based businesses in the pipeline. 
The technology sector remains extremely buoyant, driven by the need to work remotely and new technologies flourishing such as the blockchain and AI. 
In short, even old–world industries are now embracing technological solutions to drive efficiencies. 
The non-tech pipeline also remains strong due to the availability of liquidity in the ABL (asset–based lending) and private equity markets. 
Increased activity in the listing markets also encourages the recycling of funds, which again drives activity. 
In terms of the rest of 2021, I predict more of the same with private equity leading the charge by direct investment and buy and build strategies. 
My advice to entrepreneurs is that if you have a good idea and are willing to work hard and see it through, you can succeed. 
But along the way, you need some help – and it's exactly because of that desire to provide help that I've co-authored a book with thestartupfactory.tech entitled From the Factory Floor.  
It provides practical guidance on the how, what and why to focus, prioritise, manage and do stuff for start-up ventures. 
In the book, we share our experience, insight and explain how to start and build a start-up around a core framework of essentials. 
The book helps entrepreneurs launch and build better and more successful tech start-ups. 
It is impossible (and quite inappropriate) to try to tell the entire start-up roadmap to success in a single book on entrepreneurship. What we've tried to do is capture all the 'must–haves'. 
The book covers many aspects as well as legals, but here are some good pointers:  
Choose your inner circle wisely and remember you are taking the risks and have the ideas. Do not undersell yourself and learn when to say

no

 

Know your share capital table inside out and do not give away cheap equity in the early days unless

absolutely necessary

. Bootstrap where possible, as gifting equity could be the most expensive funding you ever take 

on

 

 

Act like a big company from the start in relation to corporate governance,

legals

, tax, accountancy.  Do not use online legal templates and pay a fair price for a good lawyer

 

 
Once in place, these building blocks will serve you very well. 
'From the Factory Floor' has been co-authored with Guy Remond and will be available from the middle of May: https://thestartupfactory.tech/our-book/  
For further information contact Jon Davage at [email protected]