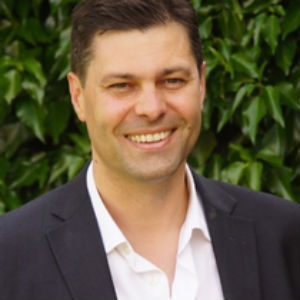 By Ed Bradley, founder, Virtualstock
With demand for delivery and pickup surging since the sustained impact of the pandemic the battleground has become fulfilment and it has ratcheted up the intensity of who can fulfil orders the quickest.
In this fiercely competitive environment where agility and flexibility are critical retailers need to recalibrate their distribution networks and leverage their store estates to cater to this surging eCommerce demand.
The environment could not be more competitive. With shoppers flocking online to purchase items to avoid going to stores, many retailers and particularly the grocers have been investing heavily into boosting their online capacity and delivery slots. Tesco recently stated in its results to the stock market that its online delivery capacity more than doubled to reach 1.5 million slots a week. They have also launched their first Urban Fulfilment Centre in West Bromwich Extra and plan to open more than 25 over next three years.
The onset of the pandemic exposed the inefficiencies of traditional distribution methods which aimed to fulfil orders out of a few centralised distribution hubs. They lacked the flexibility to ramp up capacity and rapidly redeploy stock around the country to cater to the surge in demand. Indeed, Ocado became overwhelmed at the peak of the crisis and struggled to meet demand. People were placed at the end of virtual queues and they couldn't accept new customers.
One solution could be in micro-fulfilment – lots of relatively small but highly efficient fulfilment centres located within stores or within urban fulfilment centres. This is where stores can become highly advantageous. Retailers should be looking to optimise them to help fulfil delivery and click and collect, particularly those that are situated in city centres close to consumers.
The grocers with big supermarket sites have already woken up to this. In the last few years, the inexorable march of the discounters was placing great pressure on sales per square foot and profitability and many of the large grocers halted development plans of large stores.
However, the pandemic has reversed this perception – large stores are now viewed as assets and retailers are putting fulfilment into them. The grocers have realised how well their larger store estates lend themselves for online. Many have extra room for online order picking and hold the larger range of products. Many are also located in prime locations in large population centres. A lot are now also used as multi-function retail outlets.
With footfall largely down in city centres as a result of more office workers at home indefinitely non-food retailers should look to replicate the success of this and repurpose their stores to facilitate online fulfilment. Retailers should also look to partner with local logistics providers as the grocers have done. Such arrangements bring in new customers without heavy capital spending. Indeed, Deliveroo has struck deals with Waitrose, M&S, the Co-op, Morrison's, McColl's and Aldi.
The other big area retailers should look at is optimising stores for contactless click and collect and returns. According to GlobalData, the UK's click-and-collect market is forecast to reach £9.6bn in 2022 accounting for 13.9 per cent of online sales. Tesco's click-and-collect sales account for a fifth of its online orders.
Click and collect is a far more profitable exercise for retailers than delivery where they have to deliver to multiple locations rather than to one store along with all the investment and operating expense involved in "last mile" delivery. Retailers should be looking to create facilities for pick up and drop off where the customer doesn't have to go into the store, and they are dropping by at their own convenience. Contactless click and collect can also accommodate spikes in demand for delivery slots.
Click and collect also offers many other benefits. It can drive more footfall to stores from new and existing customers if customers go into stores. It can be more profitable than delivery because customers tend to make more impulse purchases when collecting orders. Retailers with good store networks particularly in local areas should leverage them by partnering with other similar retailers to offer this service to customers. This can provide access to the other retailers' audiences and gain new customers. It also offers a great fulfilment process for retailers partnering with grocery stores as that is where most of the footfall is right now.
These partnerships are well underway, and some are already reaping the rewards. Back in May Lidl announced it was installing click and collect lockers at 24 UK stores and customers could use them to collect online orders from a range of retailers including Boohoo, JD Group and Holland & Barrett. InPost who operate the lockers said early feedback showed 44% of people using the lockers at Lidl were also shopping at the discounter while there. John Lewis extended its click-and-collect partnership with the Co-op to incorporate over 500 stores in the summer.
With so much prolonged and lingering uncertainty retailers need to be able to fulfil customer demand and maintain business operations despite all the disruption. Leveraging store networks and recalibrating distribution centres in these ways will help retailers be better prepared to navigate this challenging environment.